After Eights Peppermint Hot Chocolate Recipe
Try our indulgent After Eight Peppermint Hot Chocolate recipe using the iconic after-dinner mints After Eights, grated dark chocolate and a fresh peppermint cream.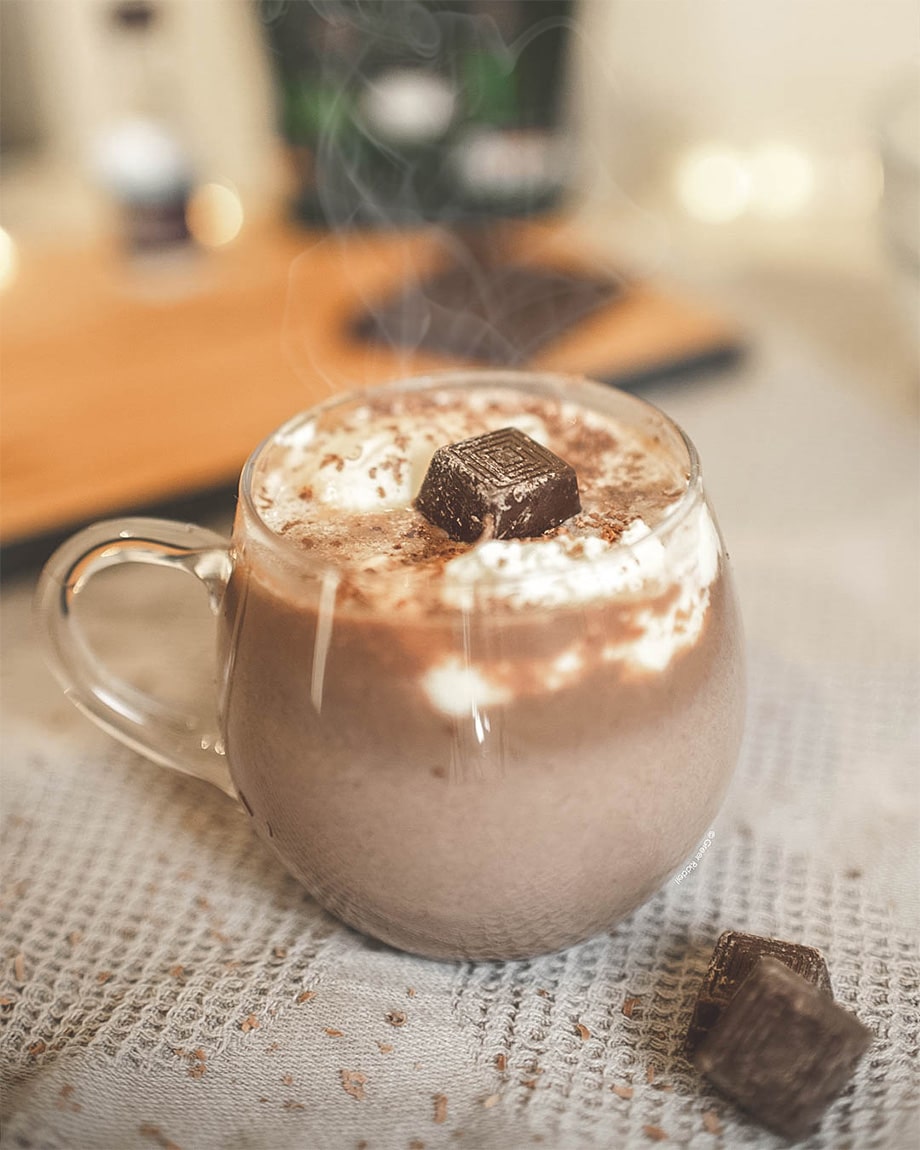 After Eights Peppermint Hot Chocolate Recipe
After Eights Peppermint Hot Chocolate Recipe
Difficulty: Easy Serves: 1 Total Time: 7 Minutes
Preparation:
Preparation Time: 2 Minutes
Cooking Time: 5 Minutes
Ingredients:
1 Cup Of Milk
40g After Eight Pieces or Individually Wrapped
100g Double Cream
Dark Chocolate (to garnish)
A Splash of Peppermint Extract
Method:
To make our After Eight Hot Chocolate recipe, put a small saucepan on the hob at a low heat.
Pour in enough milk for one cup. Keep the Milk slowly until you start seeing small bubbles from around the outside of the pan. You do not want to heat it quickly or you will boil the Milk and it will start to have a skin on the top.
When you start to see the bubbles this is when you add in the After Eight Chocolate pieces and stir until they have fully melted into the Milk. Take your milk off of the hob and pour into your mug or glass.
If you would like an extra Peppermint twist to your After Eights Hot Chocolate then take some Double Cream and using an electric whisk, mix it until thickened. Now add a few drops of Peppermint Extract into the Cream and give it a good stir. Pour your Mint Hot Chocolate into your glass or mug and add a generous dollop of the Peppermint Cream onto the top.
You can also find the grate some Dark Chocolate onto the top of the Cream for extra decoration or add an After Eight Mint too.
Watch our After Eights Peppermint Hot Chocolate Video on YouTube.
---