Avocado and Tomato Salsa Recipe
A simple Avocado and Tomato Salsa recipe that packs a punch. Fresh juicy tomatoes mixed with crunchy celery pieces and creamy avocado, our salsa will level up any lunchtime wrap.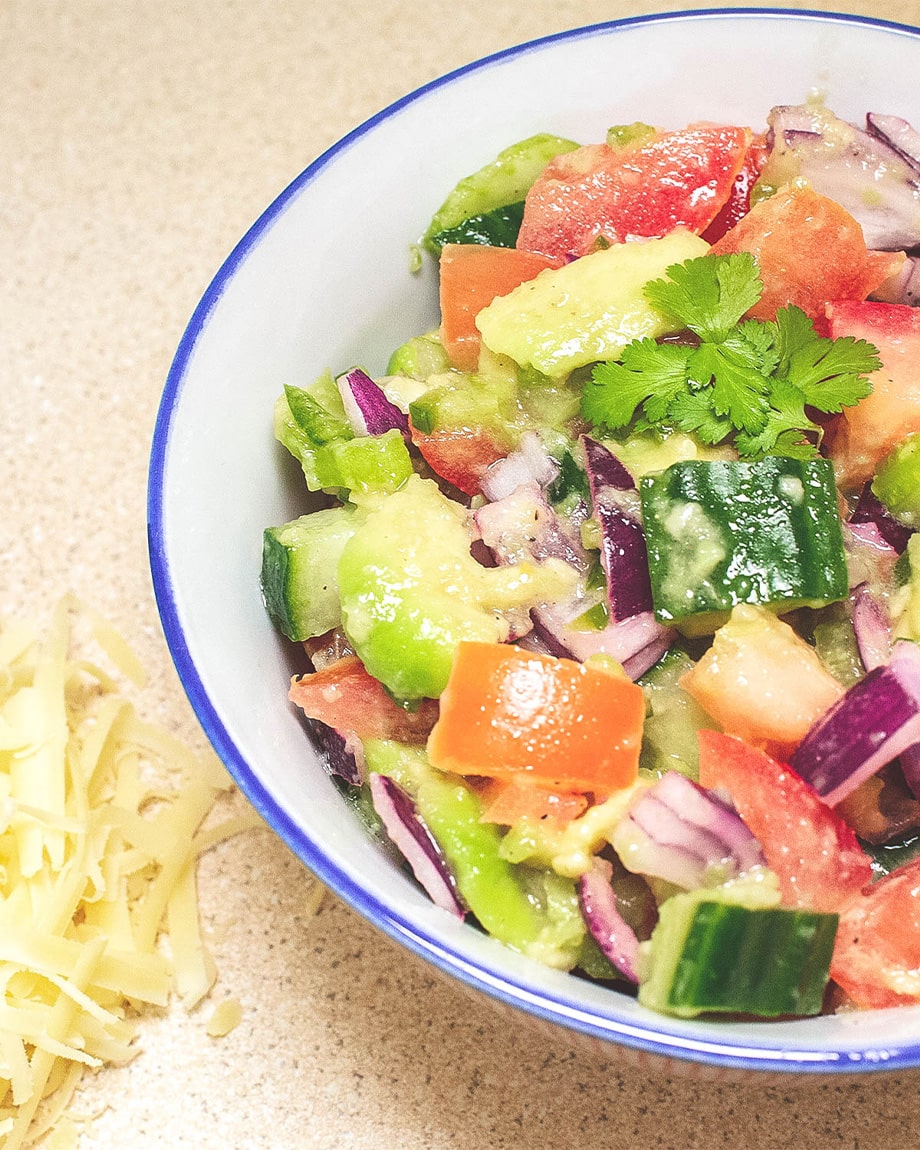 Avocado and Tomato Salsa Recipe
Avocado and Tomato Salsa Recipe
Difficulty: Easy Serves: 2 Total Time: 15 Minutes
Preparation:
Preparation Time: 15 Minutes
Cooking Time: 0 Minutes
Ingredients:
1 Large Avocado
2 Tomatoes
Cucumber
1 Small Red Onion
1 Stick of Celery
1/2 Fresh Green Chilli
Lemon Juice
Salt and Pepper
Extra Virgin Olive Oil
Method:
To make our Avocado and Tomato Salsa Recipe, you will need one large bowl. Add your Tomatoes, Cucumber and Red Onion all chopped into 2cm chunks.
Next add your Celery and Spring Onions chopped up into 1cm pieces.
Chop your Green Chilli as finely as your can and add to the bowl.
Scoop out your Avocado into thin slices. This will break down and coat the rest of your salad ingredients.
Season the salad with Salt and Pepper before adding 2 tablespoons of Lemon Juice and a glug of Olive Oil.
Now it's time to mix all of the ingredients together until everything is coated with Avocado and the Oil and Lemon Juice mixture.
You can then serve in Tortilla wraps, include it in your Tacos or Fajitas. The Avocado and Tomato Salsa will keep for two days in a closed container in the fridge but best eaten on the day you made it.

Watch our Avocado and Tomato Salsa Video on YouTube.
---