Banana and Oat American Style Pancakes Recipe
Try our Banana and Oat Pancakes recipe, a healthier alternative to the beloved American Breakfast food. Stack your Banana Pancakes high and drizzle over a thick and generous helping of Golden Syrup.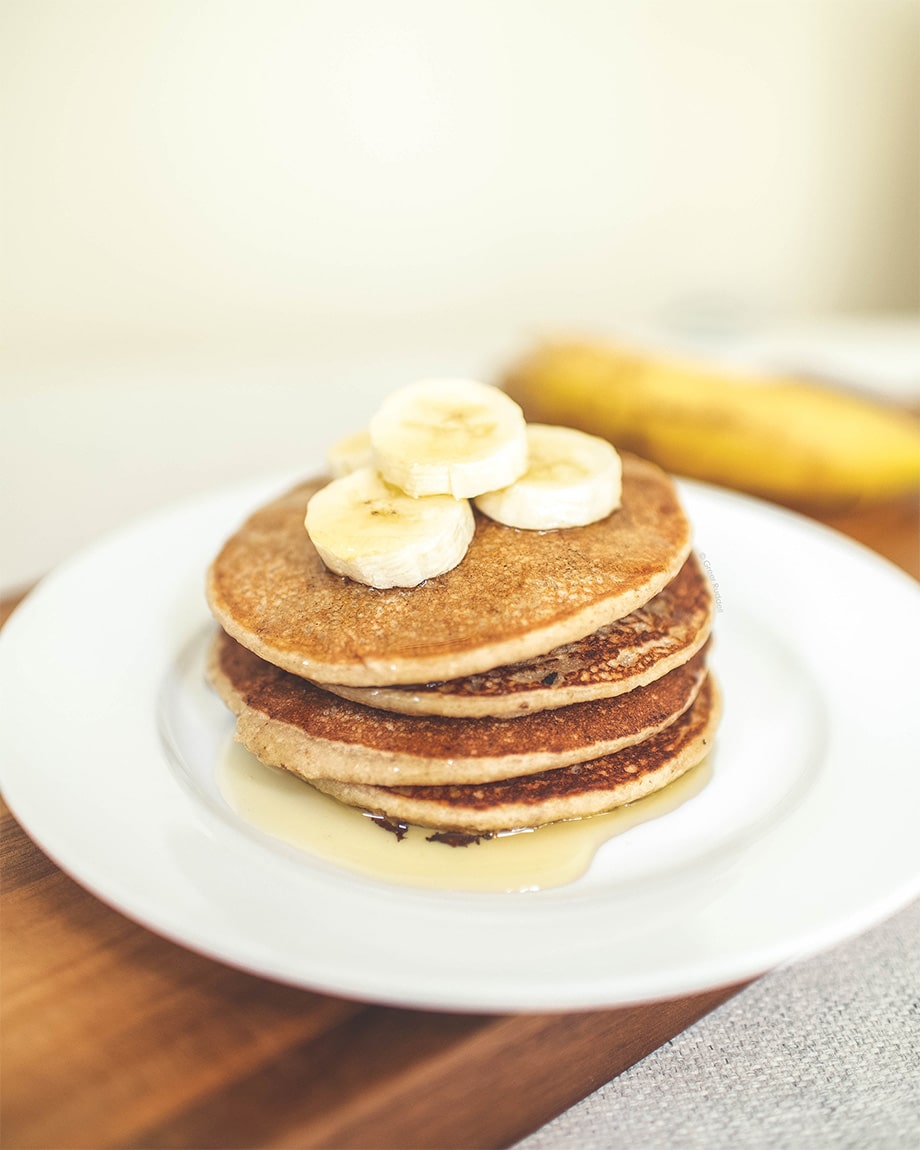 Banana and Oat American Style Pancakes Recipe
Banana and Oat American Style Pancakes Recipe
Difficulty: Easy Serves: 2 Total Time: 10 Minutes
Preparation:
Preparation Time: 5 Minutes
Cooking Time: 5 Minutes
Ingredients:
2 tbsp Plain Flour
1 Banana
4 tbsp Oats
Golden Syrup (to accompany)
1 tsp Baking Powder
150ml Milk
Method:
To make our Banana and Oat American Style Pancakes recipe, firstly add chunks of Banana, Plain Flour, Oats and Milk into a blender. Blend the ingredients until it is a smooth liquid.
Place a saucepan on a high heat. Add a tbsp of Olive Oil or a knob of Butter to add some fat into the pan. You may want to wipe around the excess before adding in your first pancake - you just want the bottom of the pan covered.
Add a generous tablespoon of the batter into the pan and spread it into a circle about the same size as the palm of your hand.
Cook one side until you see air bubbles forming on the top. Then flip over with a spatula onto the other until it is nicely golden. You may want to judge this by eye.
If making a large set of Pancakes, you may want to keep them warm in a low heated oven before serving in stacks.
Add sliced Banana, and your favourite choice of topping to serve.

Watch our Banana Pancakes Recipe Video on YouTube.
---