Christmas Gingerbread Cookies Recipe
Try our soft Christmas Gingerbread Cookies recipe. They've got a great festive flavour from a mix of Ginger, Cinnamon and Nutmeg and are easy to decorate providing an afternoon of entertainment for children and adults alike!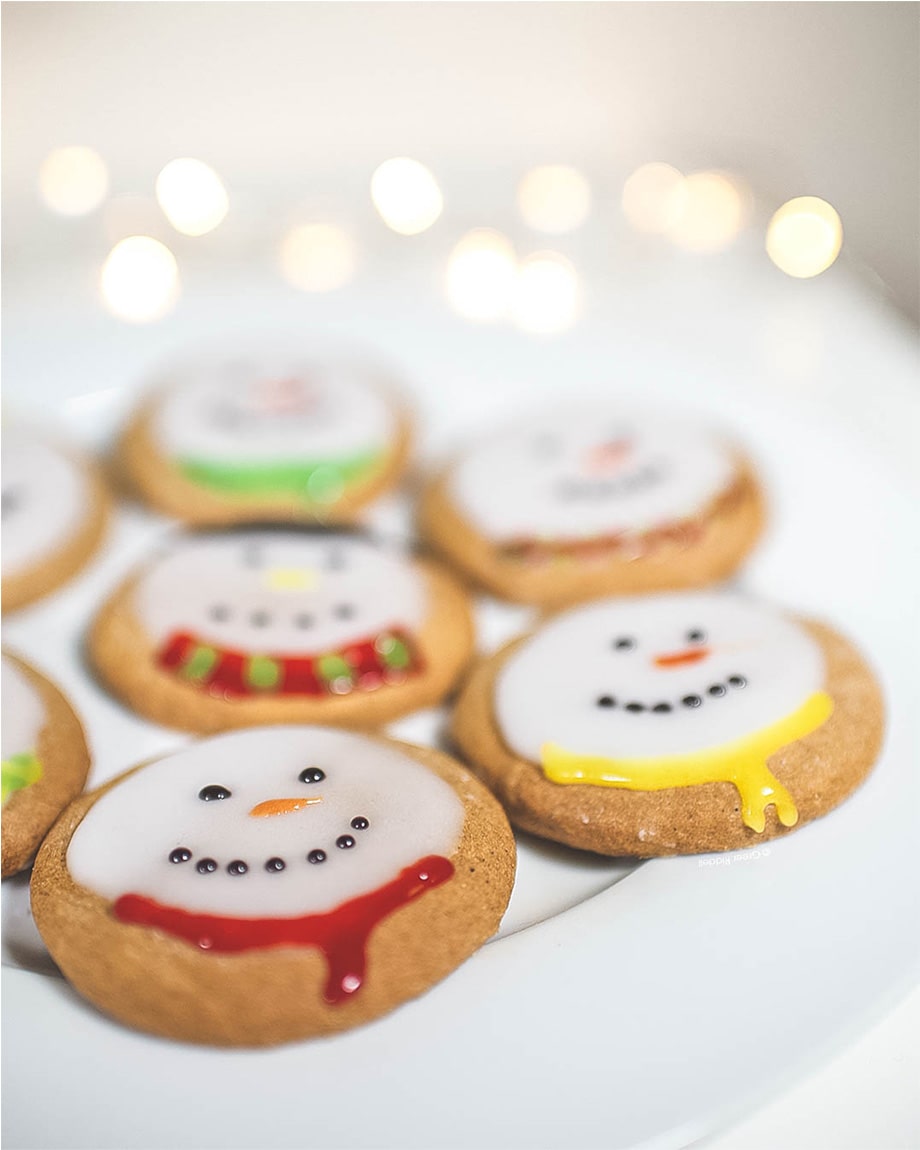 Christmas Gingerbread Cookies Recipe
Christmas Gingerbread Cookies Recipe
Difficulty: Easy Serves: 12 Total Time: 35 Minutes
Preparation:
Preparation Time: 25 Minutes
Cooking Time: 15 Minutes
Ingredients:
350g Plain Flour
100g Unsalted Butter
175g Light Muscovado Sugar
1 Egg
1tsp Bicarbonate of Soda 
Pinch of Salt
1 tbsp Golden Syrup
1tsp Ground Ginger
1tsp Cinnamon
1/2tsp Nutmeg
Icing Sugar to decorate
Method:
Preheat the oven to 170°C fan. To make our Gingerbread Snowman Biscuits, add the Plain Flour, Bicarbonate of Soda, a pinch of Salt, Ginger, Nutmeg, Cinnamon into a bowl and mix together.
In a separate and large bowl, combine together the Unsalted Butter and Light Muscovado Sugar until it forms a paste. Now adding one Egg and stir until combined. Next up at the Golden Syrup and do the same.
Pour gradually the dry ingredients into the wet ingredients mixing together to form a slightly sticky dough. Pop the dough into the fridge for one hour.
Once the dough is ready, sprinkle Flour onto a clean surface and begin to roll out the Gingerbread dough. Take your cookie cutter or equivalent and cut circles in the dough about 1cm thick. Place these on a Greaseproof paper lined baking tray and bake in the oven for between 10 to 12 minutes at 170°C fan. You may need to cook your biscuits in batches depending on how many fit onto your tray. We would leave about 2 cm apart between biscuits.
Cool your Gingerbread biscuits on a wire rack and use Icing Sugar, Icing pens, Chocolate or whatever you fancy to decorate.
These are a good one to leave out for Santa!
Watch our Gingerbread Cookies Recipe Video on YouTube.
---