Lemon and Garlic Sea Bass Traybake Recipe
Our fresh Lemon and Garlic Sea Bass Traybake recipe is a perfect Mediterranean meal that is healthy and full of flavour. Try our delicate, flaked seabass mixed with a delicious Citrus and Garlic sauce served with Rosemary potatoes and juicy Cherry Tomatoes.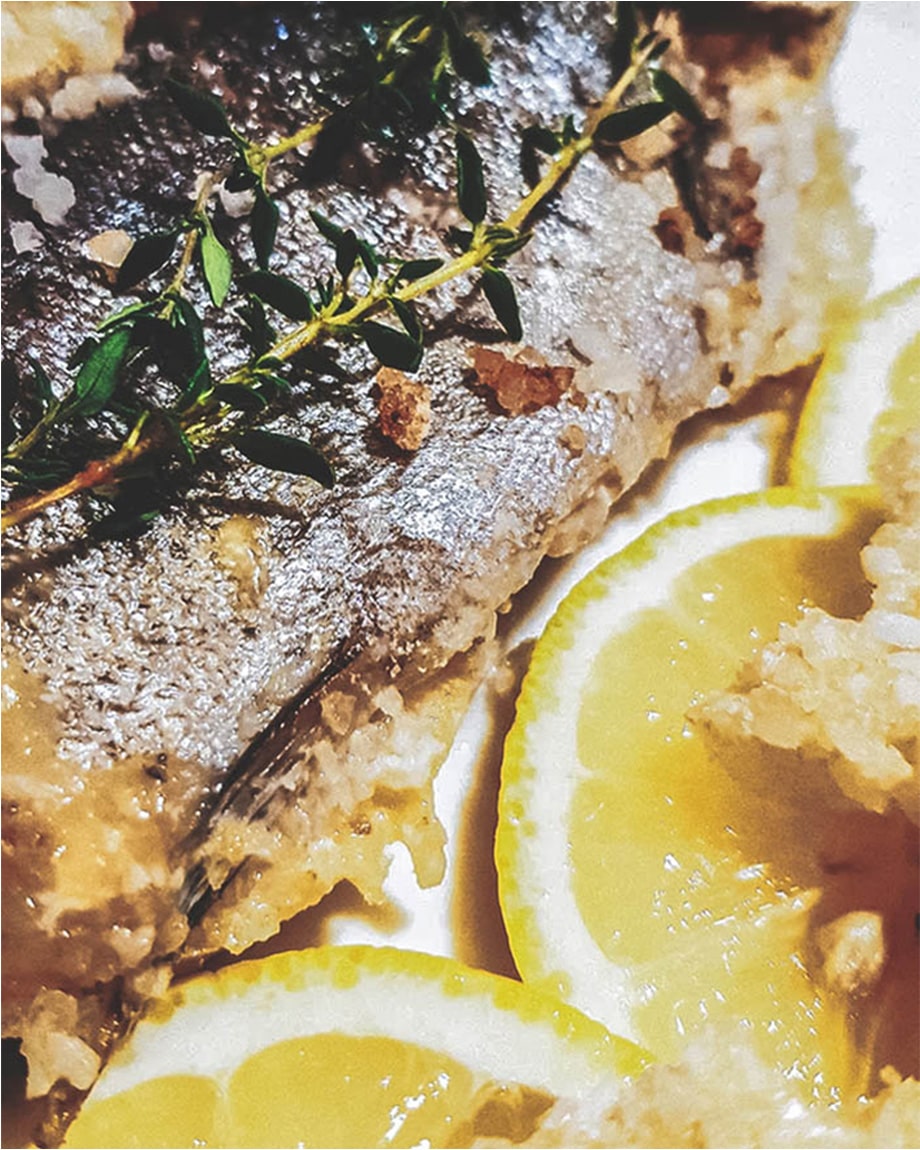 Lemon and Garlic Sea Bass Traybake Recipe
Lemon and Garlic Sea Bass Traybake Recipe
Difficulty: Medium Serves: 2 Total Time: 40 Minutes
Preparation:
Preparation Time: 15 Minutes
Cooking Time: 25 Minutes
Ingredients:
2 Whole Sea Bass
4 Garlic Cloves
1 Lemon
Cherry Tomatoes
200g Baby New Potatoes
Salt and Pepper
Dried Rosemary
Olive Oil
Method:
Preheat the oven to 190°C fan. To make our Lemon and Garlic Sea Bass Traybake recipe, quarter the Baby New Potatoes and place them in a glass bowl. Cover them with a glug of Olive Oil, a tsp of dried Rosemary, and a sprinkling of Salt and Pepper. Stir the Potatoes until the seasoning is equally distributed.
Slice the Lemon into 2cm thick slices and chop the Garlic into chunks.
We've chosen whole Sea Bass that has been cleaned before purchase so they have a cut underneath allowing us to stuff them with slices of Lemon and the chunks of Garlic. This will infuse the meat of the fish during cooking. Place the Bass on one side of a large, non-stick baking tray and cover with Olive Oil, Salt and Pepper. Top the fish off with some left over slices of lemon.
Cover the fish with tin foil on one side of the tray before adding the Rosemary Potatoes to the other. Put the tray into the oven for 15 minutes at 190°C fan.
After 15 minutes, remove the tin foil over the top of the fish and place your Cherry Tomatoes in the gaps on the tray. Put in the oven and bake for a further 10 minutes.
---