Salted Caramel Hot Chocolate Recipe
If you love the delicate mix between sweet and salted, then you'll love our indulgent Salted Caramel Hot Chocolate. A rich Milk Chocolate drink mixed with a smooth Salted Caramel sauce, definitely an upgrade to your standard powdered Hot Chocolate!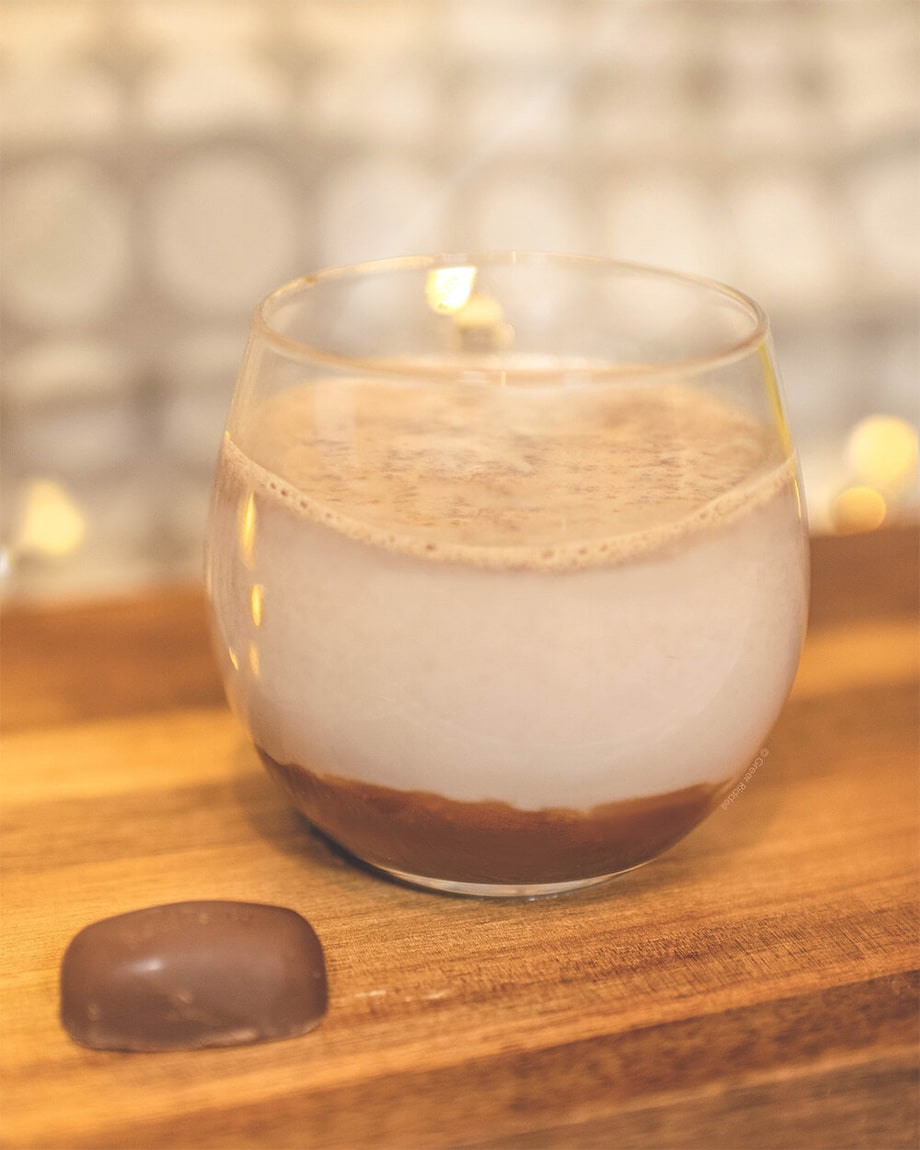 Salted Caramel Hot Chocolate Recipe
Salted Caramel Hot Chocolate Recipe
Difficulty: Easy Serves: 2 Total Time: 17 Minutes
Preparation:
Preparation Time: 7 Minutes
Cooking Time: 10 Minutes
Ingredients:
45g Milk Chocolate
1 Cup Of Milk
For the Salted Caramel:
200g Granulated Sugar
90g Unsalted Butter
120ml Double Cream
1tsp Salt (to taste)
Method:
To make our Salted Caramel Hot Chocolate recipe, first add a small saucepan onto a low heat on the hob. Put in enough Milk for one cup of Hot Chocolate and heat slowly until small bubbles start to form around the outside of the saucepan. You do not want to heat your milk any quicker otherwise it will boil and create a horrible skin on top.
When you start to see the small bubbles, add in your Milk Chocolate and stir until it is melted. Take your Milk off the hob and pour into your glass or mug.
To make the Salted Caramel Sauce...
Put the Granulated Sugar into a small saucepan on a medium heat and continue to stir it until it begins to melt and change to a rich, brown colour.
As soon as the sugar has completely turned brown, add in the Salted Butter and keep mixing.
Once the Butter has melted, pour in the Double Cream. Be careful to not touch the Caramel in the pan as it will be extremely hot!
When the Double Cream is mixed fully into the Caramel, add a pinch of salt and take it off the heat. Transfer it into to a glass container to store. Put the Salted Caramel Sauce into the fridge to cool.
When pouring your Salted Caramel Hot Chocolate, we have used a glass and filled up the bottom of it with the Salted Caramel Sauce. You may want to drizzle the Salted Caramel down the inside of your glass too for decoration. Then pour the Hot Chocolate on top and enjoy the mixture of sweet and salty.
---