Who Said These 30 Schitt's Creek Quotes Quiz
Test your knowledge in our 30 question Schitt's Creek Quotes quiz. How many of these iconic Rose family lines can you remember? We've included quotes from across the seasons of Schitt's Creek written by Eugene Levy and Dan Levy.

Watch our Schitt's Creek Quotes Quiz Video on YouTube.
Schitt's Creek Quotes Quiz Questions
Our Schitt's Creek quotes quiz is made up of 30 questions from across all 6 seasons of Dan and Eugene Levy's popular comedy series.
You can play via our interactive quiz game below which will score you at the end, play along with our video or print out the following questions. Best of luck, and let us know how well you do in the comments at the bottom of this page. These include everything from Moira Rose quotes (Catherine O'Hara), David Rose quotes (Dan Levy), Alexis Rose quotes (Annie Murphy). Let us know what score you get!
Play The Schitt's Creek Quotes Quiz Online
---
Schitt's Creek Quotes Quiz Questions
1. "I'm starting to feel like I'm trapped in an Avril Lavigne lyric here."
2. "This wine is awful! Get me another glass."
3. "I don't want to be taken advantage of because I'm overdressed."
4. "Talk to the hand, son. Because the ears are no longer working."
5. "I was giving them a little pup talk"
6. "I once passed off a mini horse and three guinea pigs as service animals so anything is possible."
7. "I am suddenly overwhelmed with regret. It's a new feeling for me, and I don't find it at all pleasurable."
8. "Hope you're enjoying the cinnamon buns and vodka. We thought it was festive in a Scandinavian sort of way."
9. "You strike me as the sort of person that had a hard time in high school."
10. "I've always wanted to be slapped by Vivien Blake."
11. "I could not be more at one with nature. I do Coachella every year."
12. "It's probably nothing, but I think I've killed a man!"
13. "I plan on popping a pill, crying a bit, and falling asleep early."
14. "I miss being surrounded by loose acquaintances who think I'm funny and smart and charming."
15. "If those bunnies feel exploited even a little bit, I am pulling the plug."
16. "There's nothing here but hot singles in my area."
17. "We're drinking to me not becoming an alcoholic."
18. "Well, this town is very screamnastic."
19. "I'm only doing this because you called me rude, and I take that as a compliment."
20. "If you're looking for an ass to kiss, it's mine."
21. "Oh, I'd kill for a good coma right now."
22. "Fall off a bridge, please."
23. "David, I'm hungry. I'm a hungry hungry hippo!"
24. "I don't skate through life. I walk through life… in really nice shoes."
25. "My car is worth less than your pants."
26. "Who put a picture of a ghost on my desk?"
27. "This isn't "Say Yes to the Dress", princess. Orange is the new orange."
28. "I think you already know that I would climb a thousand mountains for you."
29. "David, will you please give me a hug?"
30. "Do I wear my fringed vest?"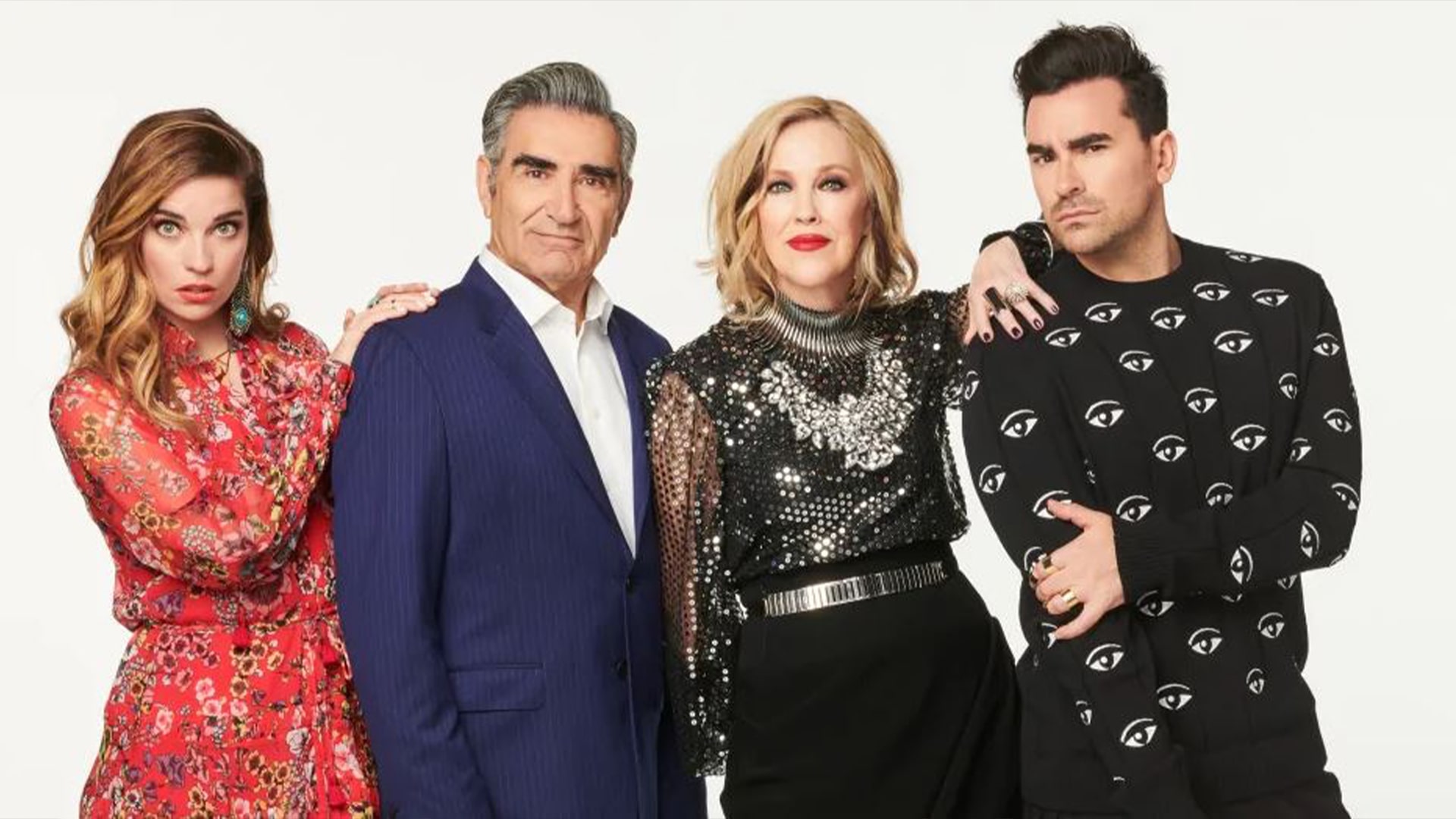 Who Said These 30 Schitt's Creek Quotes Quiz
What is your favourite Schitt's Creek quote? Let us know in the comments below.