What To Watch On TV In 2020: Our Monthly Recommendations
The definitive list of what to watch in 2020; we have put together a monthly countdown of our favourite TV shows of 2020 including Below Deck, The Crown Season 4, Afterlife and Becoming Michelle Obama. These include TV shows that were released in 2020 and old favourites that we have rediscovered during quarantine. Let us know whether you have seen any of our picks and what you would recommend for us to watch next.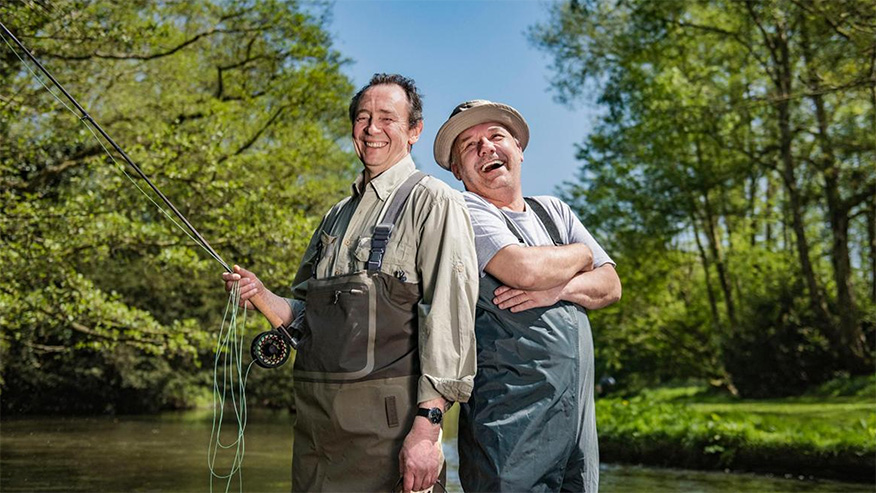 January 2020 - What To Watch
Sneaky Pete
Grace and Frankie
King Gary
30 Rock
The Good Place
Sneaky Pete: Giovanni Ribisi excels as newly freed con man Marius Josipovic who steals the identity of his cellmate Pete Murphy and goes to live on his grandparent's farm. He has to lead a convincing new life duping the Murphys and lay low from the victim of his last con, Vince, a revengeful club owner played by Bryan Cranston. (Amazon Prime)
King Gary: A comedic look at a local tradesman Gary King and his childhood sweetheart Terri as they try and climb to the top of their cul-de-sac's social ladder and achieve mediocre material success. (BBC One)
Grace and Frankie: Two young at heart women in their late 70s end up living together when their husbands admit to a 40 year affair. Entrepreneur Grace Hanson and Hippie Frankie Bergstein become unlikely friends, try and navigate their new family dynamic and launch a sex toy business for older women. (Netflix)
30 Rock: Tina Fey's classic comedy following Liz Lemon a burnt-out Producer of a topical live comedy show TGS on NBC parodying Saturday Night Live. She spends most of her time trying to keep two divas in check Tracey Jordan (Tracy Morgan) and Jenna Maroney (Jane Krakowski) and strikes up an unlikely friendship with network executive Jack Donaghy (Alec Baldwin). (Sky Comedy)
The Good Place: A selfish salesperson from Arizona, Eleanor Shellstrop, opens her eyes in the afterlife and is told she is in The Good Place. She quickly realises it is a case of mistaken identity and divulges her secret to four other members of the neighbourhood and tries to become a better person before her secret is found out. (Netflix)
Watch the trailer for Sneaky Pete on Amazon Prime.
---
February 2020 - What To Watch
Intelligence
Crazy Delicious
The Righteous Gemstones
Parks and Recreation
Richard Hammond's Big
Intelligence: David Schwimmer is back on our screens in a comedy written by Nick Mohammed as an arrogant and depressed NSA agent Jerry Bernstein. Jerry joins the Cyber Crimes Unit in the UK Government and clashes with the other employees and their British mannerisms. (Sky One)
Crazy Delicious: Amateur Instagram chefs compete to impress three celebrity judges (Heston Blumenthal, Carla Hall and Niklas Ekstedt) by cooking in a garden made completely out of ingredients, much like a Roald Dahl creation. Recipes are created focusing on one ingredient and have to look spectacular in order to win. (Channel 4)
The Righteous Gemstones: A very adult comedy from Danny McBride taking a jibe at American televangelists. The Gemstone family have created a huge empire "helping" others get closer to God however behind closed doors they have more sins and scandals than the rest of us! John Goodman stars as the head of the family. (Sky Comedy)
Parks and Recreation: Mockumentary written by the team behind the US version of The Office, Parks and Recreation following public service officials at the Pawnee Parks and Recreation Department as they try and improve their town. Amy Poehler is at the helm of a very funny and star studded cast. (Sky Comedy)
Richard Hammond's Big!: In a loose pun the short TV presenter Richard Hammond, known best for Top Gear and The Grand Tour, travels the world in search of BIG feats of engineering and learns how these superstructures work. Sights include the World's largest container ship, and Tottenham Hotspur Football Club's stadium. (Discovery UK)
Watch the trailer for The Righteous Gemstones on Sky Comedy.
---
March 2020 - What To Watch
The Trip To Greece
Race Across The World
The Great Celebrity Bake Off for SU2C
Friday Night Dinner
Duncanville
The Trip To Greece: Comedians Steve Coogan and Rob Brydon travel around Greece following Odysseus' journey in The Odyssey while eating at top restaurants and competing with their celebrity impressions. (Sky One)
Race Across The World: Five pairs of travelers embark on an epic race through countries without air travel, smartphones, the internet and credit cards to win £20,000. They learn a lot about themselves and the countries they are travelling in along the way. (BBC Two)
The Great Celebrity Bake Off for SU2C: Celebrity contestants take part in a special version of the Great British Bake Off to raise money for the charity Stand Up To Cancer. Louis Theroux stars in the 2020 cohort. (Channel 4)
Friday Night Dinner: Two adult brothers return home for a weekly Friday Night Dinner and revert to their teenage selves while marveling at their parent's eccentric antics. Tamsin Grieg and Simon Bird star. (Channel 4)
Duncanville: Animated series focused on 15 year old Duncan, voice by Amy Poehler, who is always imagining adulthood and freedom but his family keep bringing him back down to earth. (Channel 4)
Watch the trailer for Race Across The World on BBC Two.
---
April 2020 - What To Watch
Quiz
Chef's Table BBQ
Better Call Saul
Miracle Workers
Becoming Michelle Obama
Quiz: A dramatisation of Charles Ingram, a former Major in the British Army, who finds a way to cheat at the popular television quiz show Who Wants To Be A Millionaire. His win is then followed by a criminal investigation. Michael Sheen stars as Chris Tarrant. (ITV)
Chef's Table BBQ: A beautiful exploration into the food and minds of four acclaimed BBQ Pitmasters in the USA, Mexico and Australia. (Netflix)
Better Call Saul: The Breaking Bad prequel following lawyer to the cartel Jimmy McGill, played by Bob Odenkirk, and his transition into alter ego Saul Goodman. Breaking Bad veterans Dean Morgan and Giancarlo Esposito also star. (Netflix)
Miracle Workers: Heavenly comedy starring Daniel Radcliffe as Craig, an Angel responsible for answering prayers and Steve Buscemi as a God who has given up on Earth. (Sky Comedy)
Becoming Michelle Obama: Documentary following former First Lady Michelle Obama as she embarks on her 34-city book tour for her Memoir of the same name. (Netflix)
Watch the trailer for Chef's Table BBQ on Netflix.
---
May 2020 - What To Watch
Brassic
Afterlife
Paul Hollywood Eats Japan
Charlie Brooker's Antiviral Wipe
Louis Theroux's Weird Weekends
Brassic: Cheeky British comedy starring This Is England's Joseph Gilgun as Vinnie and his group of petty criminal friends in fictional northern town Hawley. The once teenage friends are growing up and looking for a life away from their past but can't help be dragged back in for one last time. (Sky One)
Afterlife: The successful second series from Ricky Gervais who stars as widower Tony trying to come to terms with losing his beloved Wife (Kerry Godliman) and find joy in the world again. (Netflix)
Paul Hollywood Eats Japan: Baker Paul Hollywood steps out of his comfort zone and visits Japan meeting international food lovers, tries out new food experiences and introduces audiences to the must try dishes in the country. (Channel 4)
Charlie Brooker's Antiviral Wipe: A cynical look back at 2020 from Black Mirror's Charlie Brooker who manages to put the Pandemic, the UK Government's eccentricities and the world of International Politics into perspective with hilarious insights. (BBC Two)
Louis Theroux's Weird Weekends: The documentary maker's first series from 1999 exploring the quirky subcultures of the USA including Born Again Christians, UFO believers and Survivalists. (BBC Two)
Watch the trailer for Brassic on Sky One.
---
June 2020 - What To Watch
Grayson Perry's Art Club
Hitmen
Bettany Hughes Secrets of Pompeii
Buffy The Vampire Slayer
Man vs. Food
Grayson Perry's Art Club: Filmed during lockdown, Grayson Perry and his Wife Phillipa use art to stay connected with each other and audiences during the Pandemic which makes for calming and cathartic viewing. (Channel 4)
Hitmen: Forget the Bake Off, Mel Giedroyc and Sue Perkins are back on our screens as dysfunctional hitmen, Fran and Jamie. Six episodes follow their assignments which are always derailed by their bickering and incompetence. (Sky One)
Bettany Hughes Secrets of Pompeii: Part of Bettany Hughes' Greatest Treasures, audiences are given an indepth and accessible tour of Pompeii, its remaining artefacts and what clues they give Historians to the people who lived there around 70AD. (Channel 5)
Buffy The Vampire Slayer: A 90s classic now available to stream on All 4 featuring Sarah Michelle Gellar as the Slayer who has to protect her town Sunnydale and the World from Vampires and Demons. All while also trying to navigate high school and adolescence. (Channel 4)
Man vs. Food: Brand new presenter Casey Webb travels America and takes on the most indulgent food challenges in exchange for glory, a photo on the wall or a commemorative t-shirt. Audiences are treated to seeing some of the best comfort food from across all 50 states. (Food Network)
Watch the trailer for Hitmen on Sky One.
---
July 2020 - What To Watch
Get Shorty
Hanna
McMillion$
Fear City: New York vs The Mafia
Get Shorty: Chris O'Dowd plays Miles Daly who goes from painting houses with the cartel to laundering their money by producing a movie in Hollywood. He teams up with failing writer Rick Moreweather to see it through who is played excellently by Ray Romano. (Sky One)
Hanna: Hanna is 15 and lives with Erik who once recruited pregnant women into the CIA and then enhanced the children's DNA to create super soldiers. The pair flee once the CIA orders for all the children, including Hanna, to be eliminated. (Amazon Prime)
McMillion$: An unbelievable documentary following a Police investigation into the winners of McDonald's popular Monopoly competition after it was discovered that they all knew each other. (Sky Documentaries)
Fear City: New York vs The Mafia: A true story of how the FBI managed to capture, bug and record the high ranking members of the five New York City Mafia families who controlled the city in the 1970s & 80s. (Netflix)
Watch the trailer for Get Shorty on Sky One.
---
August 2020 - What To Watch
Below Deck
Miriam Margolyes Almost Australian
The American Barbeque Showdown
Billions
Below Deck: Bingeable reality show following a crew of Yachties as they cater to rich guests while living on a super yacht for weeks in the Caribbean and Mediterranean. Follow the Stewards, Deck Crew and Captains as they try to keep everything ship shape. (Netflix/Bravo TV)
Miriam Margolyes: Almost Australian: Miriam Margolyes discovers what it means to be truly Australian after receiving her dual citizenship and by travelling 10,000km across the country meeting people from all walks of life. (BBC Two)
The American Barbeque Showdown: Netflix reality show that pits the top barbeque chefs from across the USA against each other in series of mouthwatering meat challenges. Think the Bake Off but with ribs. (Netflix)
Billions: US Attorney Chuck Rhoades goes head to head with tech entrepreneur and hedge fund manager Bobby Axelrod to see whether they can outdo each other in the financial arena. (Sky One)
Watch the trailer for Below Deck on Netflix/Bravo TV.
---
September 2020 - What To Watch
Mortimer and Whitehouse: Gone Fishing
Michael Palin: Travels of a Lifetime
The Social Dilemma
Louis Theroux Recap Show
Mortimer and Whitehouse: Gone Fishing: Comedians and friends Bob Mortimer and Paul Whitehouse go on fishing trips around the UK, eat heart-healthy food and talk openly about their lives. (BBC Two)
Michael Palin: Travels of a Lifetime: Michael Palin, well known for Monty Python, looks back on his seminal travel programme which saw him go around the world in 80 days and discusses how it was made and it's lasting impact. (BBC Two)
The Social Dilemma: Ex-employees from big tech firms including Facebook and Google discuss the psychology behind the products they developed and how social media sites compete for your attention causing the users to become addicted to the algorithm. (Netlix)
Louis Theroux: Life on the Edge: Documentary filmmaker Louis Theroux looks back on his huge catalogue of successful films and catches up with some of their subjects turned friends that he met along the way. (BBC Two)
Watch the trailer for The Social Dilemma on Netflix.
---
October 2020 - What To Watch
Spitting Image
Taskmaster
Somebody Feed Phil
Enslaved with Samuel L. Jackson
Roadkill
Spitting Image: Outrageous comedy puppet show rebooted from the 80s satirising today's larger than life celebrities and politicians including Boris Johnson, Donald Trump, Prince Harry and Meghan Markle. (BritBox)
Taskmaster: A group of the UK's top comedians take it in turn to complete in previously filmed tasks in clever ways in order to impress the Taskmaster (Greg Davies) in the studio for points. Alex Horne adjudicates. (Channel 4)
Somebody Feed Phil: Everybody Loves Raymond creator Phil Rosenthal travels to the world's most impressive cities meeting friends and trying a huge amount of local food and food experiences. Locations include San Francisco, Singapore and Rio de Janeiro. (Netflix)
Enslaved with Samuel L. Jackson: Hollywood icon Samuel L. Jackson fronts this enlightening documentary about Slavery and the effects the Slave Trade had across the world. They make astonishing archaeological discoveries underwater and educate audiences on what life was like for the millions who were enslaved. (BBC Two)
Roadkill: Four part BBC Drama starring the brilliant Hugh Laurie as Peter Laurence, a Conservative Party Minister whose life is unravelling while trying to reach his ultimate political goal. (BBC One)
Watch the trailer for Spitting Image on Britbox.
---
November 2020 - What To Watch
The Great British Bake Off
The Vow
Deliveroo Secrets Of Your Takeaway
Being Frank: The Frank Gardener Story
Nigella: Cook, Eat, Repeat
The Great British Bake Off: The heartwarming and much awaited Season 11 of the top UK reality show which features 12 amateur bakers taking part in weekly challenges with one being crowned the UK's best baker. Judged by Paul Hollywood and Prue Leith. (Channel 4)
The Vow: Unsettling documentary series about "self improvement" cult NXIVM which follows former members and their journey to uncover the truth about the organisation. Leader Keith Raniere was sentenced to 120 years in prison after slavery and sex trafficking charges. (Sky Documentaries)
Deliveroo: Secrets Of Your Takeaway: A look into the fast food delivery app Deliveroo and the business ideas of CEO Will Shu. The documentary highlights their virtual brand strategy and the profitability of being a driver for the company (Channel 4)
Being Frank: The Frank Gardener Story: BBC Security Correspondent Frank Gardner looks back on his rehabilitation journey after being shot 6 times by al-Qaeda and discusses what it was like suddenly becoming disabled. (BBC Two)
Nigella: Cook, Eat, Repeat: Much loved chef Nigella Lawson shares new recipes from her cookbook of the same name and reveals the inspiration and rituals behind some of her favourite dishes. (BBC Two)
Watch the trailer for Somebody Feed Phil on Netflix.
---
December 2020 - What To Watch
The Queen's Gambit
I'm A Celebrity Get Me Out Of Here
The Crown: Season 4
The Queen's Gambit: Orphan turned Chess Prodigy Beth Harmon's beautifully tragic journey to success. The Queen's Gambit follows the heartwarming triumph of a young woman as she battles the USA's best chess players, her addictions, and blossoming relationships to make her way to Russia to play against the USSR's Grand Masters.
Watch the trailer for The Crown Season 4 on Netflix.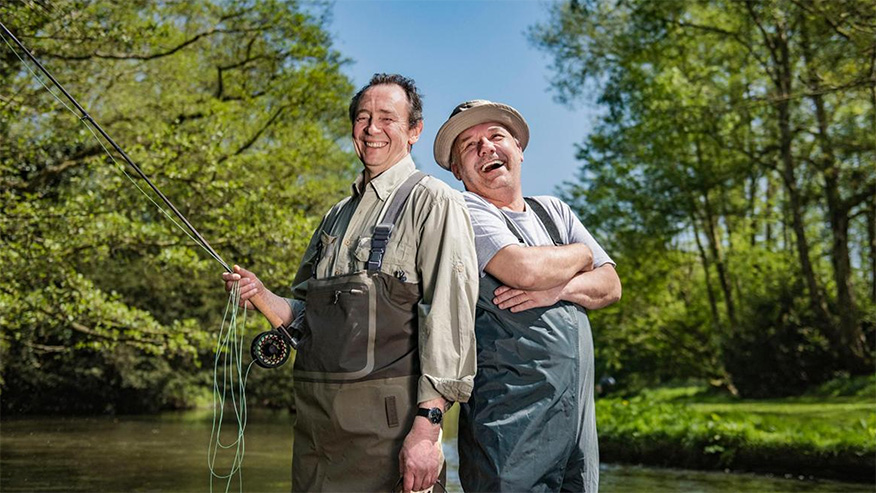 What To Watch On TV In 2020: Our Monthly Recommendations
What is one TV show that you would recommend us to watch in 2020? Let us know in the comments below.