What To Watch On TV In January 2022 - 20 TV Show Recommendations
If you're looking for what to watch on TV, here are our picks for the best TV shows to watch in January 2022 including Snowpiercer on Netflix, The Apprentice on BBC One and Harry Potter 20th Anniversary: Return To Hogwarts on HBO/SKY.
Watch our TV Shows January 2022 Video on YouTube.
Death To 2021
Netflix's Death to 2021 is a mockumentary discussing the year just gone. The special, which is a follow-up to Death to 2020, features a cast of fictional characters examining current events in the United States, including the COVID-19 pandemic, vaccination disinformation, and Big Tech. Broke and Bones is the production company behind the Death To series, it was formed by Charlie Brooker and Annabel Jones, who are well known for their work on the science fiction series Black Mirror. Brooker was assigned a smaller part in the 2021 special. Hugh Grant, Tracey Ulman, and Joe Keery star as an eccentric group of "experts" debating satirically the year's top news stories and cultural events. Lucy Liu, Stockard Channing, and William Jackson Harper join the cast as well. Laurence Fishburne also features as the narrator.

---
Servant - Season 2
Servant is an American psychological horror series about Dorothy and Sean Turner who are a wealthy couple from Philadelphia. They drift apart following the death of their thirteen-week-old son, Jericho. Dorothy has a full psychotic breakdown, and the pair undergo transitory object therapy with a realistic reborn doll. Dorothy's only way out of her state of psychosis following Jericho's death was the doll, which she believes is her own child. Six weeks after his death, they hire Leanne Grayson, a young nanny, to move in and look after the pretend baby Jericho. Leanne is from Wisconsin, very mysterious had seems to possess supernatural abilities that she cannot control.
---
Afterlife Season 3
After Life follows local newspaper journalist Tony Johnson, whose life is turned upside down when his wife dies of breast cancer. He considers suicide, but instead opts to spend the rest of his life blaming the world for his wife's death by saying and doing whatever he wants, regardless of how it affects others. Despite the fact that he considers this to be his "superpower," his plan is disrupted when everyone around him feels sorry for him and attempts to help him become a better person. We meet Tony's small world of strangers in the fictional town of Tambury who try to make him feel better about life. He later notices their own problems and difficulties and tries to help them overcome them.
---
Junior Bake Off - Season 7
The children's spin off to the classic Great British Bake Off, Junior Bake Off sees the best young bakers in Britain, between the ages of nine and 12, take on a series of challenges to win the title of Star Baker. The series debuted in 2011 as a spin-off from The Great British Bake Off on CBBC but is now on Channel 4 with an esteemed line up of hosts. Comedian Harry Hill is presenter and ex-bake off star Liam Charles and chef Ravneet Gill are the judges. There are also occasional appearances from Prue Leith and Paul Hollywood, the judges from the adult series. Each series of Junior Bake Off includes 15 episodes and only includes a technical and a showstopper challenge.
---
The Tourist
When a nameless man wakes up in an Australian hospital with amnesia, he must piece together his identity from the few clues he has before his past catches up with him. In the first scene, the man is travelling through the outback while he is followed by a truck whose driver is attempting to run him off the road. He is seen rolling his car over and then waking up in the middle of nowhere with no recollection of who he is. As a result, he finds himself in an unusual situation of trying to flee from a life he can't recall while being hunted by someone who wants him dead.
---
The Journalist
Anna Matsuda, a writer for the Toto Newspaper, is a well-known and respected journalist who uses her strong convictions to get to the bottom of every issue and uncover the truth. When confronted with political crimes in modern Japanese society, Anna makes it her mission to expose the corruption that is consuming her country.
The Journalist is an adaptation of a 2019 film of the same name. It is also based on the 2017 book by Isoko Mochizuki.
---
Harry Potter 20th Anniversary: Return To Hogwarts
Harry Potter 20th Anniversary: Return to Hogwarts is a 2022 reunion special of the Harry Potter film series.
The cast of Harry Potter and the Philosopher's Stone gather at the Making of Harry Potter studio tour in London to have fresh discussions and share personal stories to commemorate the twentieth anniversary of the film adaptation of Harry Potter and the Philosopher's Stone. It features Chris Columbus, the director of The Philosopher's Stone, as well as the core trio of Daniel Radcliffe, Rupert Grint, and Emma Watson. Helena Bonham Carter, Robbie Coltrane, Ralph Fiennes, Jason Isaacs, and others are among the main cast members to join the reunion.
The reunion features clips of and pays tribute to cast members who have since passed away, including Helen McCrory, Alan Rickman, John Hurt, Richard Griffiths and Richard Harris.
---
Ozark Season 4
Ozark is an American crime drama streaming television series created by Bill Dubuque and Mark Williams for Netflix. Now in it's fourth and final season, Ozark follows Marty and Wendy Byrde who move their family to the Lake of the Ozarks in Missouri after a money laundering scheme went wrong.
Marty proposes to make amends by offering to set up a bigger laundering operation in the Ozarks. They soon open a hotel, a casino and an adult club to launder money through. They also become entangled in the local criminal activity with the Langmores, Snells and the Kansas City Mafia.
In Season 4, we see Marty being given even more responsibility within the Navarro Cartel. He is the middle man between them and the FBI when cartel leader Omar wants to make a deal. His young and hot headed nephew Javi is none the wiser and is set to inherit the cartel's fortune. Laura Linney's character Wendy is set to reach new political heights while at the same time struggling with the loss of her brother and her son Jonah's new found interest in money laundering. Season 4 comes in two parts, and not everyone makes it out alive.
---
As We See It
As We See It is an American comedy-drama series based on the Israeli series On the Spectrum.
The series depicts three autistic room-mates, all of whom are played by actors who are themselves autistic. Mandy lives with them as a support worker. Harrison rarely leaves the house, Jack is a programmer and Violet works at a fast food restaurant. They work towards living independently and all have different goals they need to achieve each week.
As We See It aims to show that the world isn't always built for people with autism and that life can be difficult without others knowing.
---
Snowpiercer Season 3
Snowpiercer is a post-apocalyptic thriller based on the French graphic novel Le Transperceneige. It takes place in 2026, seven years after the planet has turned into a freezing wilderness, and follows the survivors of humanity who have found refuge on a constantly moving luxury train. Mr. Wilford, an eccentric billionaire, designed and built the train, which has 1,001 carriages and travels around the world 2.7 times per year. The train's constant motion produces energy and keeps the passengers from freezing to death. Since the disaster, the train's passengers have become rigidly divided by class, engaged in a revolutionary war against the enforced social hierarchy and unequal distribution of limited resources. The show delves into topics of class conflict, social inequality, and survival politics.

---
Midnight Asia: Eat Dance Dream
Midnight Asia: Eat Dance Dream is a documentary that captures the cuisine, drinks, entertainment, who sparkle in Asia's megacities after dark.
It's a travel documentary series that focuses on the nightlife of cities around East Asia. Director Joe Evans visits these cities with local crews to film late at night. He aims to show them as cities that never sleep and highlight just how alive cities like Tokyo, Mumbai, Seoul, Manila, Bangkok, and Taipei can be even in the early hours of the morning - a time when most are in bed.
---
The Apprentice
The Apprentice is on it's 16th series in the UK and is the first series to be broadcast since the COVID-19 pandemic. Businessman Lord Alan Sugar is on the hunt for his latest business partner and allows a group of candidates to pitch him their business ideas after 12 weeks of team-oriented tasks proving their business acumen.
The team members competing for Sugar's investment and guidance are usually full of huge egos which lead to awkward commercial disasters and controversies.
Season 16 includes tasks such as promoting the cruise industry after it's break in the COVID19 pandemic, putting on corporate away days at the Silverstone race circuit and designing their own non-alcoholic drinks brand.
---
Cheer
Cheer follows the nationally ranked Navarro College Bulldogs Cheer Team from Corsicana, Texas, as they prepare to participate in the National Cheerleading Championship in Daytona Beach, Florida, under the leadership of coach Monica Aldama.
As the series begins, the Cheer Team has won fourteen NCA National Championships in the junior college division, as well as five "Grand Nationals," which are awarded to the team with the best score among all competitors.
Coach Monica Aldama was a college cheerleader who, in 2000, developed the Navarro College team from the bottom up, making it one of the best in the country. This six-part series chronicles her journey as well as that of the athletes she trains.
---
Screw
Screw follows a group of struggling prison officials in Long Marsh's C Wing, including Leigh, a woman who has dedicated her whole adult life to the facility and its inmates. But she's a mystery to her coworkers, and she has secrets that could cost her more than her job. Meanwhile, Rose, a 21-year-old trainee cop, joins the team and divesto in at the deep end of life as a "Screw".
According to Channel 4, the show was inspired by the creator's experience working and volunteering in prisons, and it gives audiences a unique perspective on incarceration.
---
Good Sam
After her supervisor and father, Dr. Rob Griffith, falls into a coma, heart surgeon Dr. Samantha Griffith takes over as the chief surgeon at Lakeshore Sentinel Hospital. When he wakes up and wants to resume surgery, Samantha has to supervise him instead. He is continuously undermining her abilities and competence, demanding that he be reinstated in his previous position. His stubbornness to let Sam enter the foreground irritates her, but he's also the one whose approval she craves.

---
Rules Of The Game
A workplace thriller starring Maxine Peake stars as Sam Thompson, who arrives at the office one day to find a body reception! New HR officer Maya (Rakhee Thakrar) begins to examine historic cases of misconduct and question the toxic work culture at the company, but her work had previously been resisted by Sam. Rules Of The Game explores misogyny and toxic masculinity and was inspired by the Harvey Weinstein scandal.

---
The Responder
The Responder is a British crime drama series starring Martin Freeman and set in Liverpool. It was written by former Liverpool police officer Tony Schumacher.
Chris Carson is a police officer in a fictional Liverpool constabulary who has been dismissed from his position as an inspector and is sent to a series of night shifts across the city. He is also in therapy and can be seen with his mother in a nursing facility are interwoven with scenes of him at home. Rachel, an inexperienced but ambitious officer who wants to follow the rules, is his partner.
Carson is a conflicted man with a split allegiance. He has the desire to do what is right but he also has a violent aggressive tendency fuelled by childhood trauma and exacerbated by his police career.
---
Around The World In 80 Days
Around the World in 80 Days is a period drama series based on the 1873 Jules Verne novel of the same name, in which Phileas Fogg travels around the world by train and ship in 80 days.
Phileas Fogg bets a snobbish member of the renowned Reform Club £20,000 (£2,409,600 in 2022) that he can circumnavigate the world in just 80 days, accompanied by his new valet Passepartout and journalist Abigail Fix. Despite the fact that the plot is fictional, real-life figures like Jane Digby and Bass Reeves are shown conversing with the fictional characters.
---
Astrid & Lily Save The World
Astrid and Lilly Save the World is a supernatural teen series that centres on two high school outcasts who unexpectedly open a portal to another dimension and must battle it's monsters to save the world.
It is a more light-hearted, less teen-angsty Buffy the Vampire Slayer and neither Astrid nor Lilly are the Valley Girl type that Sarah Michelle Gellar's Buffy was. Instead they are ostracised by their classmates for being too "weird", too big and too nerdy. So while the Best Friends accept the fact that they've accidentally opened a portal, they also start to accept themselves for who they are more than ever before.
---
Somebody Somewhere
The series is set in Manhattan, Kansas, and follows Sam as she goes through a midlife crisis following the death of her sister. She had returned to her hometown to care for her ill sister, but now that she has passed away, Sam is lost, aimless, and lonely.
As Sam deals with grief and acceptance, singing becomes her lifeline, leading her on a journey to discover herself and a society of outcasts who refuse to give up, demonstrating that discovering your people and finding your voice is possible.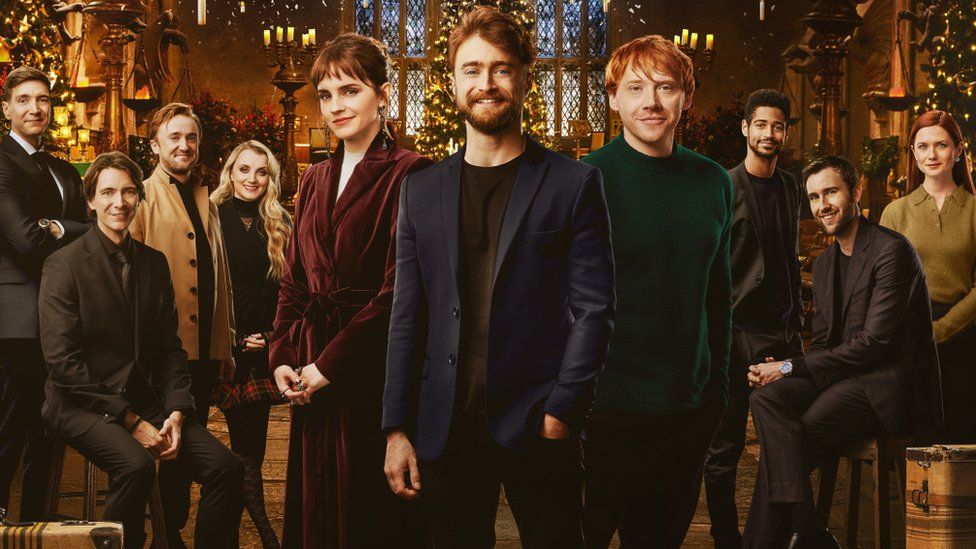 What To Watch On TV In January 2022 - 20 TV Show Recommendations
What was your favourite TV Shows from January 2022? Let us know in the comments below.