Who Said These 30 Angel Quotes Quiz
Test your knowledge in our 30 question Angel Quotes quiz. How many of these iconic Angel lines can you remember? We've included quotes from across the seasons of Angel, the Buffy The Vampire Slayer spin off written by Joss Whedon.

Watch our Angel Quotes Quiz Video on YouTube.
Angel Quotes Quiz Questions
Our Angel quotes quiz is made up of 30 questions from across all 5 seasons of Joss Whedon's popular drama series.
You can play via our interactive quiz game below which will score you at the end, play along with our video or print out the following questions. Best of luck, and let us know how well you do in the comments at the bottom of this page. These include everything from Angel quotes (David Boreanaz), Cordelia Chase quotes (Charisma Carpenter), Wesley Wyndam Pryce quotes (Alexis Denisof), Winifred Burkle (Amy Acker) and Charles Gunn quotes (J. August Richards). Let us know what score you get!
Play The Angel Quotes Quiz Online
---
Angel Quotes Quiz Questions
1. "My question first, and tell the truth because you know I'll know: Why "Mandy?"
2. "You're handsome and brave and heroic, emotionally stunted, erratic, prone to turning evil, and let's face it, a eunuch."
3. "I came out of my room. Small steps, just like you said."
4. "The Powers That Be popped me out of my body and sent me to a Mall?"
5. "Dude, Hockey is the WHITEST sport known to man."
6. "Yeah, yeah. Hulk smash."
7. "It's like living with the world's oldest teenager. He can't be having a growth spurt at two-hundred and forty-eight, could he?"
8. " They're scared because of what you've done not because of what you are."
9. "Speaking of saliva, where is Cordelia?"
10. "The truth is, Angel's just something that you're forced to wear."
11. "Well I like the place. Not much with the view, but it has a certain Batcave air to it."
12. "But hey, who knew William Shatner could sing?"
13. "Can you fly? Guess not."
14. "Why do girls want to look like that? I spent years in a cave starving, what's their excuse?"
15. "Everybody goes on about your soul. A vampire with a soul. Nobody ever mentions the fact that you're really a vampire with big brass testes."
16. "What's a better ride than a Mustang?"
17. "I gotta be the first Slayer in history to be sponsored by a vampire."
18. " I mean, really. I crap better magic than this."
19. "I wouldn't have had to if she hadn't gone all Amazonian and whacked that thing with a golf club."
20. "I'm fibbing. It's lying, only classier."
21. "Uh, if this is about the baby formula I snagged from the fridge last night - sorry. I was feeling a little peckish and it was that or a glass of pig's blood. By the way, baby formula and Kaluha? Not as bad as it sounds."
22. "Okay. So he survived an unspeakable hell dimension. Who hasn't? You -- you can't just leave him alone in the streets of Los Angeles!"
23. "We're like gal pals. This is awesome. You can teach me about life, and I can teach you how to dress better."
24. "Pomegranate Mist is the wrong colour for this room."
25. "Couple weeks ago, he was wearing diapers. Now he's a teenager?"
26. "When the world met me, it shuddered, groaned. It knelt at my feet."
27. "Says the vampire with a soul and his wacky gang of sidekicks."
28. "Demon monks. Shoulda gone to Vegas."
29. "Or perhaps there's some form of paranormal prophylactic..."
30. "I hear Borgnine's a very skilled lover."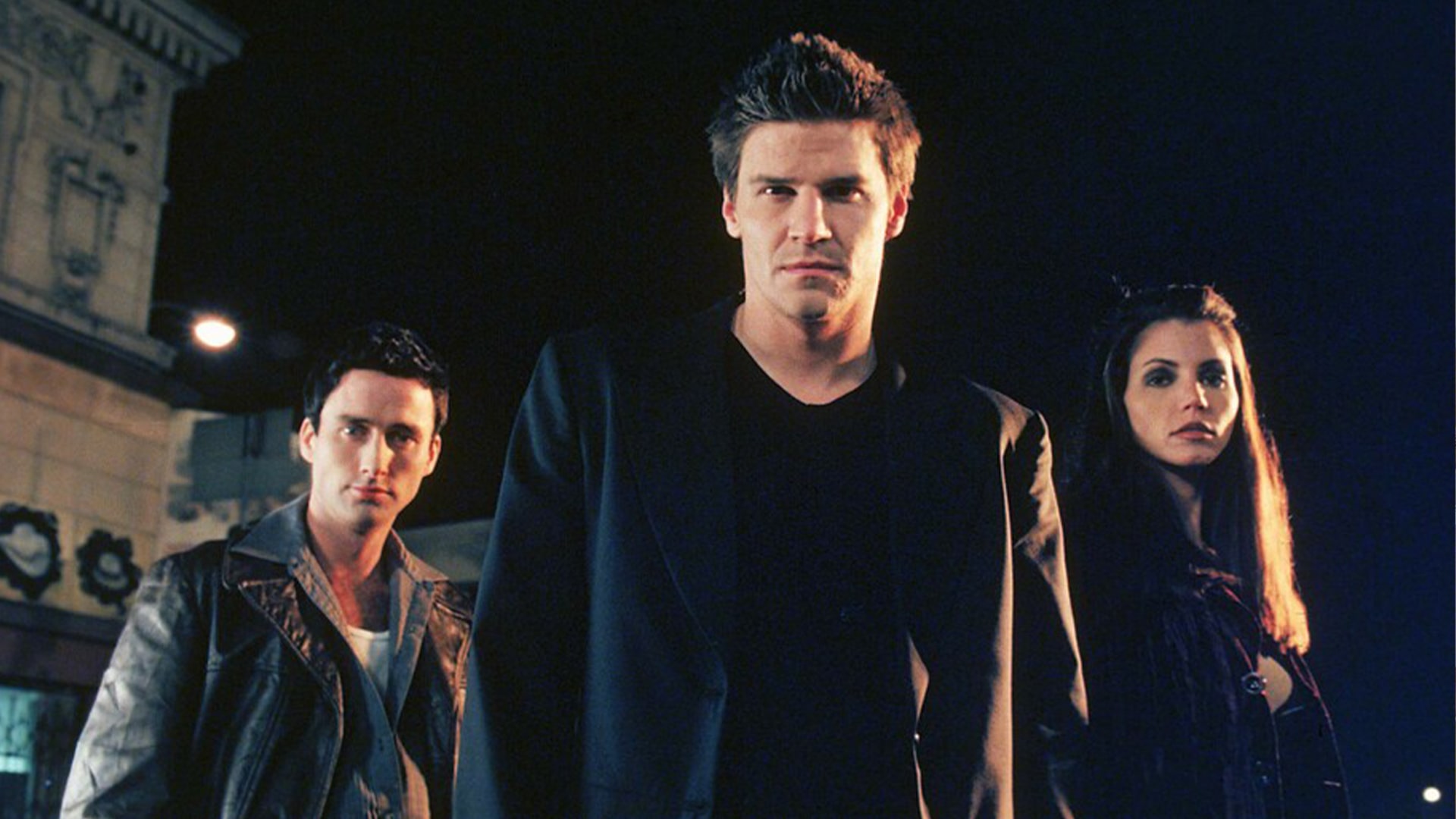 Who Said These 30 Angel Quotes Quiz
What is your favourite Angel quote? Let us know in the comments below.