Who Said These 30 Buffy The Vampire Slayer Quotes Quiz
Test your Slayer knowledge in our 30 question Buffy The Vampire Slayer Quotes quiz. How many of these iconic Buffy lines can you remember? We've included quotes from across the seasons of Buffy The Vampire Slayer written by Joss Whedon.

Watch our Buffy The Vampire Slayer Quotes Video on YouTube.
Buffy The Vampire Slayer Quotes Quiz Questions
Our Buffy The Vampire Slayer quotes quiz is made up of 30 questions from across all 7 seasons of Joss Whedon's popular drama series.
You can play via our interactive quiz game below which will score you at the end, play along with our video or print out the following questions. Best of luck, and let us know how well you do in the comments at the bottom of this page. These include everything from Buffy Summers quotes (Sarah Michelle Gellar), Willow Rosenberg quotes (Alyson Hannigan), Xander Harris quotes (Nicholas Brendon) and those from Vampires, Angel (David Boreanaz) and Spike (James Marsters). Let us know what score you get!
Play The Buffy The Vampire Slayer Quotes Quiz Online
---
Buffy The Vampire Slayer Quotes Quiz Questions
1. "The Earth is definitely doomed."
2. "All those shops gone… The Gap, Starbucks, Toys 'R' Us… who will remember those landmarks unless we tell the world of them?"
3. "You hurt me, I hurt you. I'm just a little more efficient."
4. "No way! I wish us into bizarro-land and you two guys are still together?"
5."Yeah, I did a couple of Slayers in my time. I don't like to brag."
6. "Did we not put the 'grr' in 'girl'?"
7. "I know–we could go to the Bronze, sneak in our own tea bags, and ask for hot water."
8. "You're not too old to put across my knee, you know ... sonny."
9. "Hi, for those of you who just tuned in, everyone here is a crazy person."
10. " Nobody deserves a mime, Buffy."
11. "I watched "Passions" with Spike. Let us never speak of it."
12. "Honey, I am the original one-eyed chicklet in the kingdom of the blind 'cause at least I admit the world makes me nuts."
13. "Today is our centennial – the 100th anniversary of the founding of Sunnydale and I know what that means to all you kids… not a darn thing."
14. "Lie to me."
15. "It must be hard when all your friends here have, like, superpowers. Slayer, werewolves, witches, vampires, and you're like this little nothing. You must feel like… Jimmy Olsen."
16. "What do they need such good eyesight for anyway?"
17. ": Remember last year, you had on that, uh, fuzzy pink number with the lilac underneath?"
18. "It's horrible. That's me as a vampire? I'm so evil, and skanky. And I think I'm kind of gay."
19. "It looks quiet down there. It's not."
20. "And we've got maybe seconds before Darth Rosenberg grinds everybody into Jawa burgers!"
21. "Joyce will never have any more fruit punch, ever"
22. "Are we overlooking the possibility that she may be very attracted to me?...She's possessed."
23. "I will be wearing pink taffeta, as the chenille does nothing for my complexion, and can we please talk about the Ascension?"
24. "I'm not the one who wanted Wind Beneath My Wings for the first dance."
25. "Without passion, we'd truly be dead."
26. "I'm the pushy queen of Slut Town!"
27. "Whoa, Giles has a TV. Everybody, Giles has a TV! He's shallow like us!"
28. "Ooh, boyfriend! It's my on campus boyfriend!"
29. "Can we just skip it? Can you just be kissing me now?"
30. "Are you just gonna come here and go all Dawson on me every time I have a boyfriend?"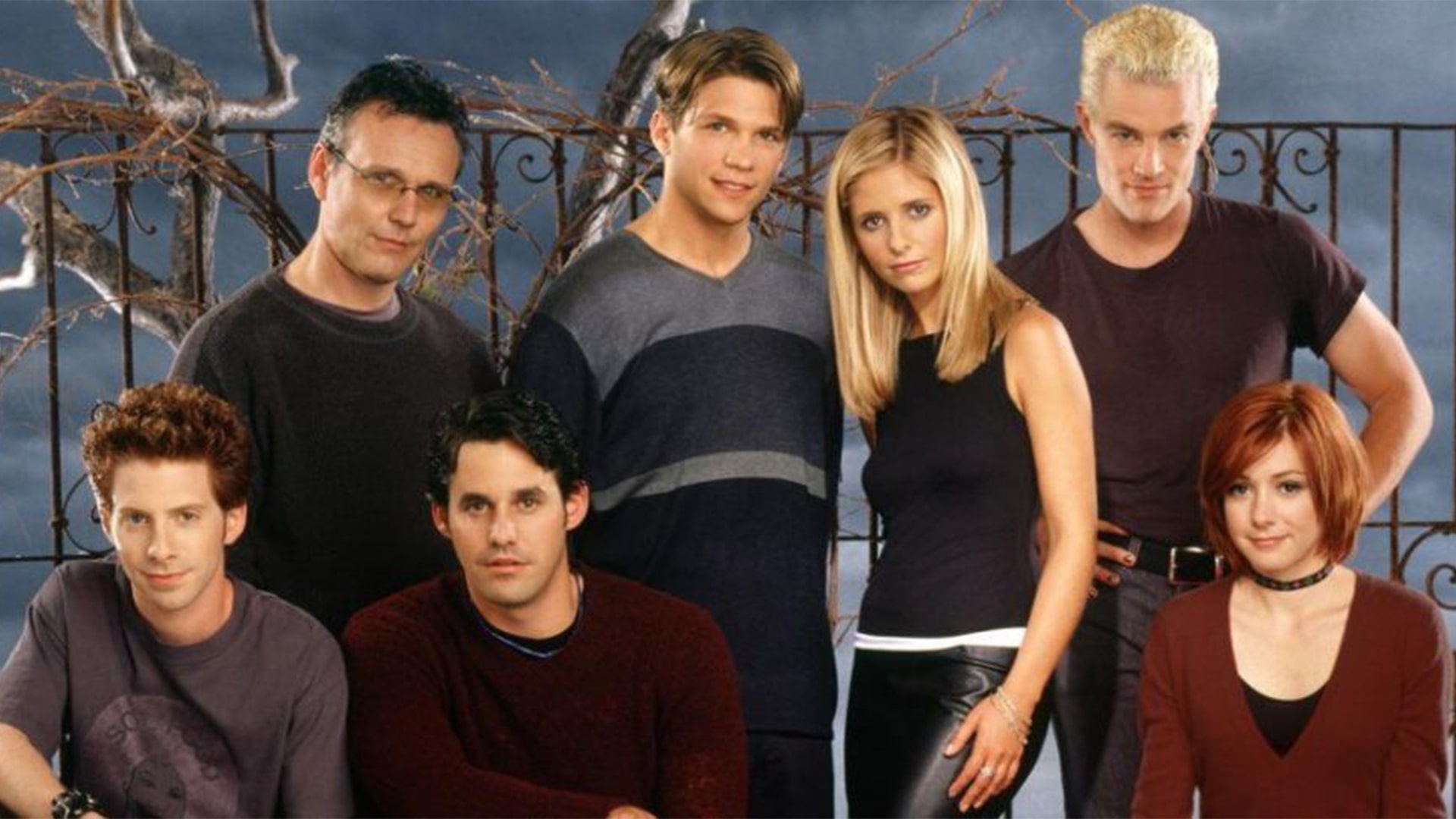 Who Said These 30 Buffy The Vampire Slayer Quotes Quiz
What is your favourite Buffy The Vampire Slayer quote? Let us know in the comments below.