Who Said These 30 The Good Place Quotes Quiz
Test your knowledge in our 30 question The Good Place Quotes quiz. How many of these iconic The Good Place lines can you remember? We've included quotes from across the seasons of The Good Place on Netflix starring Kristen Bell and Ted Danson.

Watch our The Good Place Quotes Quiz Video on YouTube.
The Good Place Quotes Quiz Questions
Our The Good Place quotes quiz is made up of 30 questions from across all 4 seasons of Michael Schur's popular comedy series.
You can play via our interactive quiz game below which will score you at the end, play along with our video or print out the following questions. Best of luck, and let us know how well you do in the comments at the bottom of this page. These include everything from Eleanor Shellstrop quotes (Kristen Bell), Chidi Anagonye quotes (William Jackson Harper), Tahani Al-Jamil quotes (Jameela Jamil) and Jason Mendoza quotes (Manny Jacinto). Let us know what score you get!
Play The The Good Place Quotes Quiz Online
---
The Good Place Quotes Quiz Questions

1. "I'm ranking my favourite Fast and the Furious movies. You said you wanted to know who I am, and this is the best way to get to know me."
2. "I wasn't a failed DJ. I was pre-successful."
3. "I'm too young to die and too old to eat off the kids' menu. What a stupid age I am."
4. "You know, sometimes a flaw can make something even more beautiful. Like with Cindy Crawford and how short she is."
5. "Is that what you call a female plumber or is a toilet sweep or, or clog wench?"
6. "You know the sound a fork makes in the garbage disposal? That's the sound my brain makes. All the time."
7. "Any place or thing in the universe can be up to 104% perfect. That's how you got Beyoncé."
8. "Lies are always more convincing when they're closer to the truth."
9. "I've been working on my Western Hemisphere brunch banter. Tell me what you think. 'That New Yorker article was crazy. You haven't seen Hamilton? Hey, did you hear about Stephanie?"
10. "I mean I used to get bored halfway through writing a text message."
11. "Every jazz song is like 40 minutes long. It's like, we get it. You can blow on a trumpet."
12. "In the words of a very wise Bed, Bath, and Beyond employee I once knew, 'Go ahead and cry all you want. But you're going to have to pay for that toilet plunger.'"
13. "My comfort zone is basically like, that chair, and honestly? The arms are a little sharp."
14. "I was a mediocre person. I should get to spend eternity in a mediocre place. Like Cincinnati!"
15. "Do you have a second to eat my farts?"
16. "I just want to sit and stare at nothing, and silently scream for the rest of time."
17. "How are you this close to being dragged to hell and still horny?"
18. "I am pretty good at turning every place I go into my personal hell."
19. "Lonely Gal Margarita Mix for One."
20. "I think I might hate things now, too. So far, it's genocide and leggings as pants."
21. "I am, by definition, the best version of myself."
22. "There's an old Chinese proverb: 'Lies are like tigers, they are bad.' I guess it's more poetic in Mandarin."
23. "Do you know how much weird stuff has happened because of your little experiment? England left Europe. That Hugh Jackman musical about P.T. Barnham... it made like 400 million dollars. Also, the Jacksonville Jaguars are good now!"
24. "If soulmates do exist, they're not found. They're made."
25. "Maybe I should've realized this isn't The Good Place because of all the diarrhoea."
26. "I am a strong, independent acid snake in the skinsuit of a strong, independent woman!"
27. "'You're not better than me' was my yearbook quote."
28. "Kissing is gross. You just mash your food holes together. It's not for that."
29. "What if the reason you want to murder someone is to make your life easier? That's okay, right?"
30. "I can really let my hair down, metaphorically speaking of course, because I'd never have it up in the first place. I'm not a factory worker."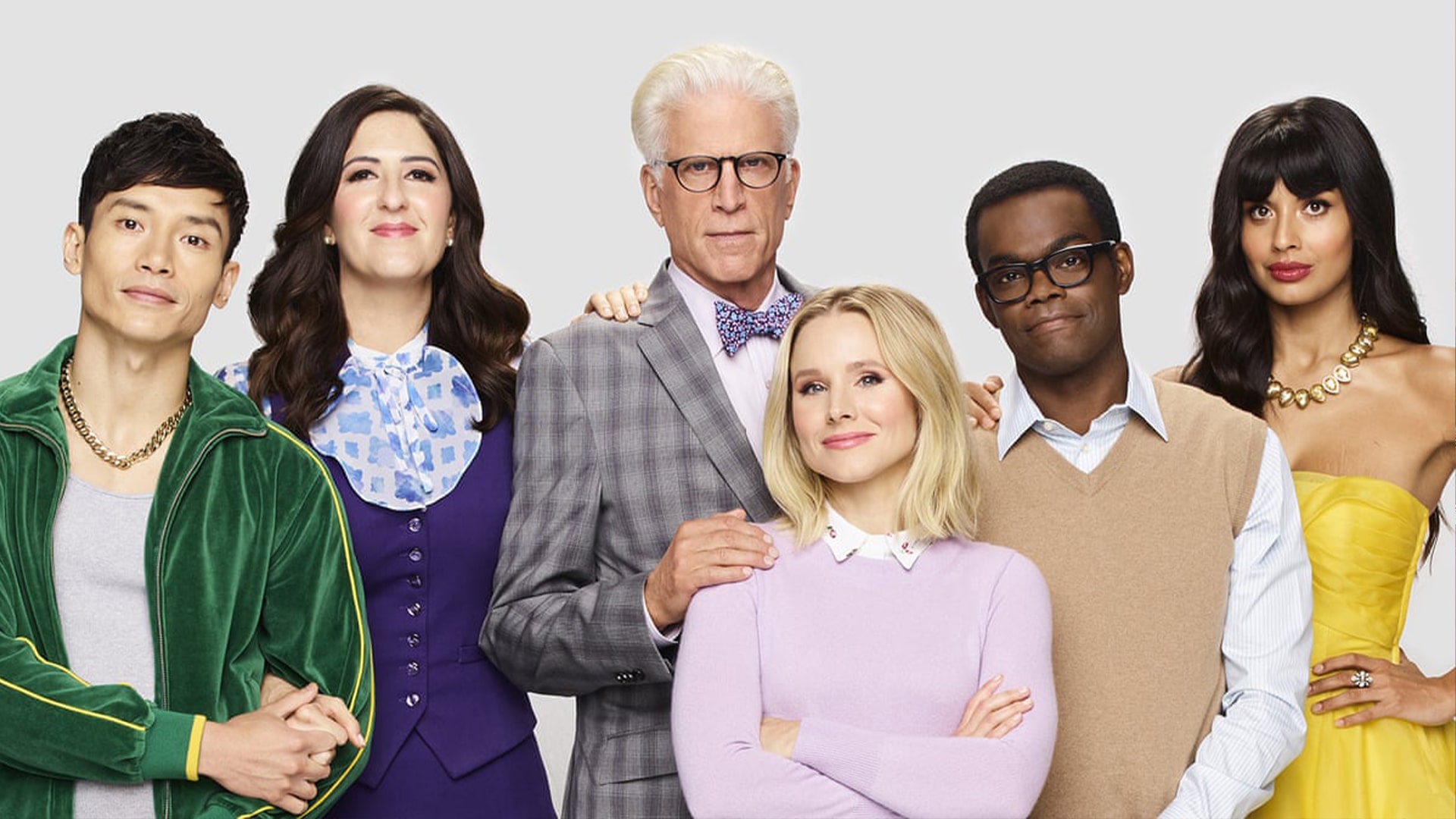 Who Said These 30 The Good Place Quotes Quiz
What is your favourite The Good Place quote? Let us know in the comments below.