23 Heartstopper Facts You Haven't Read Before
Heartstopper is the hugely popular coming-of-age romantic comedy based on a graphic novel series by Alice Oseman. Our Heartstopper facts include what the Netflix series was originally going to be called, who Kit Connor nearly played before Nick Nelson and why colour is so important to the meaning of the show.

Watch our Heartstopper Facts Video on YouTube.
Heartstopper is the hugely popular coming-of-age romantic comedy based on a graphic novel series by Alice Oseman. The show follows Charlie Spring, who is played by Joe Locke, an openly Gay schoolboy at Truham Grammar School in Herne Bay, Kent.
While there are a few other LGBT+ characters in the show, Charlie still experiences fear and discrimination due to his sexuality at school especially when it comes to the "popular" boys. One of these "popular" boys on the rugby team is Nick Nelson, who is played by Kit Connor. Charlie and Nick are sat together during form time and end up learning more about each other as the weeks go on. A friendship seems to blossom between the two boys but Charlie has developed a crush on Nick and it seems as if Nick has developed one back for Charlie despite never exploring his sexuality before.
Heartstopper is a truly wholesome teen story that finally allows LGBT+ teenagers to enjoy an exciting 'will they/won't they' romance onscreen that heterosexual teens have been able to watch for years. At the time of writing, Heartstopper has eight episodes and one season but it has been renewed for two more seasons due to its immediate success on Netflix.
If, like us, you have binge-watched Heartstopper more than once, you may think that you have read everything there is to know about the series. However, here are 23 Heartstopper facts that surprised us.
1. Here's Why Heartstopper Has A Distinct Visual Style
Due to its source material being a graphic novel, Heartstopper has a really distinct visual style. The cinematography and colour grading was planned to mirror the books as well as the decision to include animation. Heartstopper has bright bursts of colour throughout, whether that be in costume choices, set design or location. The colour brings a magical, innocent and sunshine-like quality. It is set in a coastal town in East Kent and the variety of colours match the sea and sky while also evoking Pride and rainbows.
2. Heartstopper Has Been A Success Due To Its Unique Tone
Season One of Heartstopper was released on Netflix on the 22nd of April 2022 and it has received an unprecedented amount of critical acclaim. This is mainly due to its positive representation of the LGBT+ community but critics have also praised its joyous tone and pacing which really makes Heartstopper standout from most other team dramas. It is innocent, cute and really manages to capture the beauty and magic of those first few romantic moments as a teen.
3. Leaves Appear When You Google Heartstopper
When you type Heartstopper into Google, the comic's signature pastel coloured leaves float across the screen. These traditionally animated leaves usually float around the screen during moments of a love between Nick and Charlie in the show as per the original webcomic. During the scene in which Nick and Charlie first kiss, sparks of electricity were also animated when the pair touch hands.
4. The Animated Love Birds Are Modelled On London's Feral Parakeets!
Seagulls and lovebirds are also seen animated throughout the series. Editor Sofie Alonzi actually studied the famous feral parakeets in London when designing the Heartstopper lovebirds.
5. The Graphic Novels Have Been Catapulted To Bestsellers
Heartstopper flew into the top of the Netflix charts immediately after release and cemented its place in the top 10 English series on Netflix in just two days. Since its release, Alice Oseman's books have also flown off the shelves.
6. There Will Be A Season 2 And 3 Of Heartstopper
It was announced in May 2022 that Heartstopper had already been renewed for a second and third season due to its incredible popularity.
7. Alice Oseman Secured A Publishing Deal At 17
Alice Oseman, the author of Heartstopper, grew up in East Kent where Heartstopper is set. She attended Durham University and completed a BA in English Literature in 2016. She secured her first publishing deal at the age of 17 and the first novel she released was called Solitaire in 2014.
8. There Are More Stories From The Heartstopper Universe
Oseman's first novel Solitaire followed Tori Spring, a cynical teenager who meets Michael, her direct opposite, an optimist. Tori Spring is the sister of Charlie Spring who is the focus of Heartstopper. In Solitaire, Charlie Spring has a severe eating disorder but this has not yet been explored in the Netflix series.
9. Heartstopper Was Originally A Webcomic
Alice Oseman started a webcomic called Heartstopper in 2016 and she later expanded it into a graphic novel after it gained a cult following online. In 2019 See-Saw Films commissioned Oseman to write a screenplay after she expressed an interest to Executive Producer Patrick Walters of showing a wholesome teenage LGBT+ representation in television. The screenplay she wrote was based on the first two volumes of her graphic novel and See-Saw Films optioned the television rights in July 2019.
10. Filming For Heartstopper Took 3 Months Only
It was reported on the 20th of January 2021 that Netflix had ordered Heartstopper as an eight episode half hour series. Both Alice Oseman and Patrick Walters decided that Netflix would be the best place for their series due to its global reach and shared values. Filming took place from April 2021 to June 2021 and the platform released teasers all the way through the show's creation to help drum up excitement among younger audiences.
11. It Was Originally Going To Be Called Evergreen
Despite Alice Oseman's webcomic and graphic novel being called Heartstopper, the working title for the TV version was Evergreen.
12. Over 10,000 Teens Auditioned For A Role In Heartstopper
Alice Oseman wanted an authentic depiction of the characters in the series so pushed to have actual young actors involved. An open casting call went out in January 2021 for five of the main characters as well as three recurring characters. Over 10,000 people auditioned via zoom call but in April 2021 it was announced that Kit Connor would play Nick Nelson and Joe Locke would play Charlie Spring.
The other cast members including Yasmin Finney, Sebastian Croft, William Gao, Corinna Brown, Kizzy Edgell, Cormac Hyde-Corrin, Rhea Norwood, and Tobie Donovan were announced a few days later.
Heartstopper is Joe Locke's acting debut.
13. Kit Connor Originally Auditioned For Charlie Spring
Originally Kit Connor auditioned for the role of Charlie Spring but the producers immediately changed his role to Nick Nelson instead. Kit Connor agreed that Joe Locke suited Charlie better so he auditioned for Nick and the production team enjoyed the chemistry between the two of them. In press interviews publicising the show, both Locke and Connor said it only took them a few hours to bond with each other.
14. Olivia Colman Filmed Her Scenes In Just 2 Days
The Heartstopper director Euros Lyn reached out to Olivia Colman after Alice Oseman expressed an interest in having a well-known actor play Sarah, Nick's mum. Many fans of the original web comic and graphic novel series have praised the casting of Colman in the pivotal role due to her being a warm and kind presence. She ended up filming all of her scenes in just two days.
15. Heartstopper Is Mainly Filmed In Berkshire, Buckinghamshire and East Kent
Filming for Heartstopper took place around the United Kingdom but mainly across Berkshire, Buckinghamshire and Kent. The school scenes were filmed at Burnham Park Academy which is now derelict and the bowling alley was filmed in High Wycombe. The grand venue used for Harry's party was Hampton Court House in Richmond Upon Thames. The rugby match was filmed at the Thames Valley Athletics Centre. The railway station where Nick and Charlie depart to head to the seaside is North Weald Railway Station in Essex but the seaside resort itself Herne Bay in Kent. The scene where the group of friends drink milkshakes is filmed alongside the River Thames in Windsor, Berkshire.
16. Alice Oseman Makes A Cameo Appearance
The Heartstopper creator Alice Oseman stars in a cameo during the scene in which Nick and Charlie are on the train. She appears as just a regular passenger actually drawing the couple off screen.
17. Light And Colour Is Hugely Important In Heartstopper
Diana Olifrova is responsible for Heartstopper's beautiful cinematography. She aims to visually depict 'love and emotion and tenderness' on screen. Alongside Production Designer Tim Dickel, the pair chose to work with a light colour palette of orange, yellow, turquoise, pink and blue. This was achieved through a mixture of lens flares, colour gel and lighting effects including "bisexual lighting" especially prevelant when filming Nick Nelson who becomes more familiar with his sexuality throughout the series. Many avid viewers of Heartstopper will also notice the way the light refracts in some scenes causes a rainbow to form, including the moment in which Nick Nelson tells his mother that he and Charlie are more than friends.
18. Real Teenage Bedrooms And Class Rooms Were Used For Inspiration
The production team used photographs from real classrooms and teenager's bedrooms to accurately create a realistic version of teen spaces. Each space had to reflect the individual character so for example Tao's bedroom was filled with film memorabilia and Tara has many teddy bears.
19. There Is An Official Heartstopper Soundtrack
The song "Colours of You" by Baby Queen was released specifically to coincide with the launch of Heartstopper. An official score was also released on the 22nd of April 2022 alongside an official Spotify playlist of the songs used in the series.
20. Heartstopper Reached The Top 10 In 54 Countries
During its first week on Netflix, Heartstopper ranked at number seven on Netflix top-10 TV English titles. Netflix measures the success of a program using the number of hours it was watched so in its first week Heartstopper was viewed for 14.55 million hours. In the next week, the show hit number five in the Top 10 and had 23.94 million hours viewed. It was reported in Variety that the series had reached Netflix's top 10 list in 54 countries on the 20th May 2022.
21. Yasmin Finney Will Be Starring In Doctor Who In 2023
Yasmine Finney played Elle Argent in Heartstopper, a recent transfer from the boys to girl's school and mutual friend with all the characters. Finney rose to fame documenting her experiences as a Black British Transgender Teenager on TikTok. Since starring in Heartstopper, Finney has been announced as a new character in Doctor Who for the 60th Anniversary in 2023 where she will be playing a character named Rose.
22. Patrick Walters Originally Backed A Heartstopper Kickstarter
Executive Producer Patrick Walters had originally backed Alice Oseman's Kickstarter campaign to produce Heartstopper Volume One as a graphic novel in 2018. He pitched the show to See-Saw Films management after reading the comic and they approached Oseman for a speculative screenplay.
23. Charlie Spring Has Oseman's Books In His Bedroom
In the scenes shown in Charlie Spring's bedroom, you can see that he has Alice Oseman's books on his bookshelf.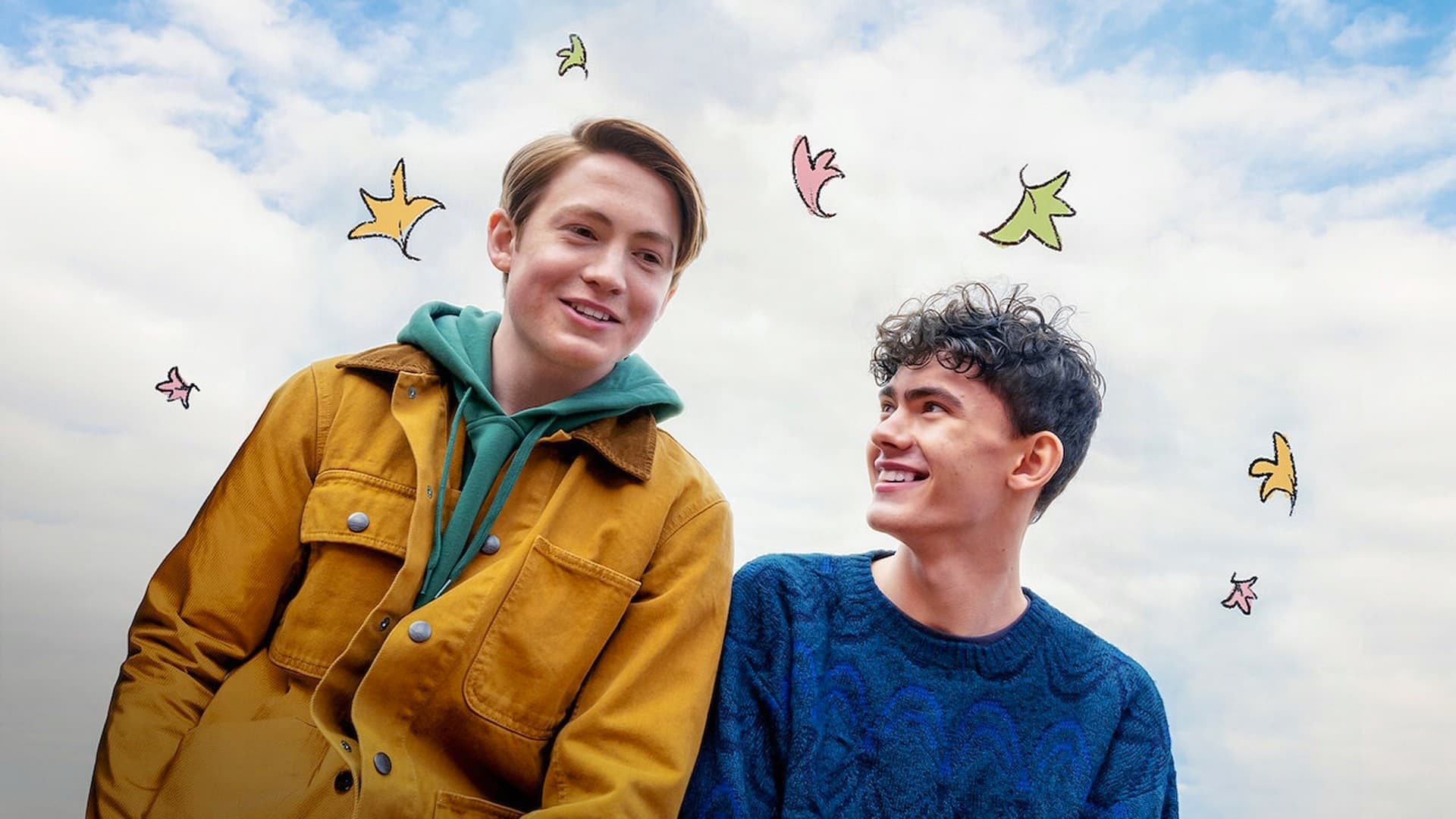 23 Heartstopper Facts You Haven't Read Before
What was your favourite moment in Heartstopper? Let us know in the comments below.