The Sea Cafe Deal Promotes Equality With 400 Painted Stones
After finding that some Deal residents had a racist nickname for The Sea Cafe Coffee Shop, Peter is using art to promote equality and asking us to have a Conversation With The Stones.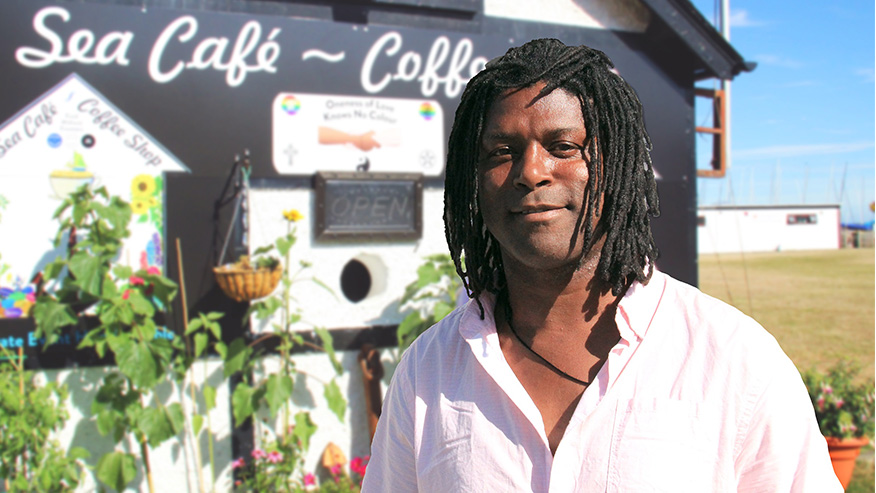 The Sea Cafe Coffee Shop on Walmer Green has been owned for the past 13 years by Peter. I first read about Peter in the local newspaper, some residents of Deal had been using a racist slur to refer to the cafe and it had been subsequently vandalised.
Speaking to Peter it's clear that, whilst these incidents have been difficult, they ultimately prove to him just how important it is to share our experiences and promote Oneness. That's something Pete is leading the way with in his ongoing art piece called Conversation With The Stones.
Conversation With The Stones
Customers of The Sea Cafe Deal are provided with paint and brushes to create their own artwork but they are also encouraged to paint on stones collected from the beach opposite.
Pete has over 400 stones scattered across the cafe, all painted with bright colours and with a word painted on them. The words link to experiences and life lessons Pete has lived through in the past 8 years. He works closely with local artist Lorna Vince to bring the Stones to life.
Customers can choose the stones and words that mean something to them and in turn they will be used to start their conversation. By discussing his experiences and the things that he has learnt, Pete aims to prove that our differences do not define us and that We Are One.
He hopes the stones will act as therapy for customers to connect, open up and discuss their feelings. In the future, Pete wants to use The Sea Cafe Coffee Shop as the first designated location in the Dover district where you can report hate crimes.
For a building that started off life as a public toilet, it's now hard to miss The Sea Cafe Deal on the seafront. Pete and Lorna's bold artwork on it's front and LGBT flag act as a 'beacon' for celebrating our differences in an otherwise sleepy, rather Conservative town.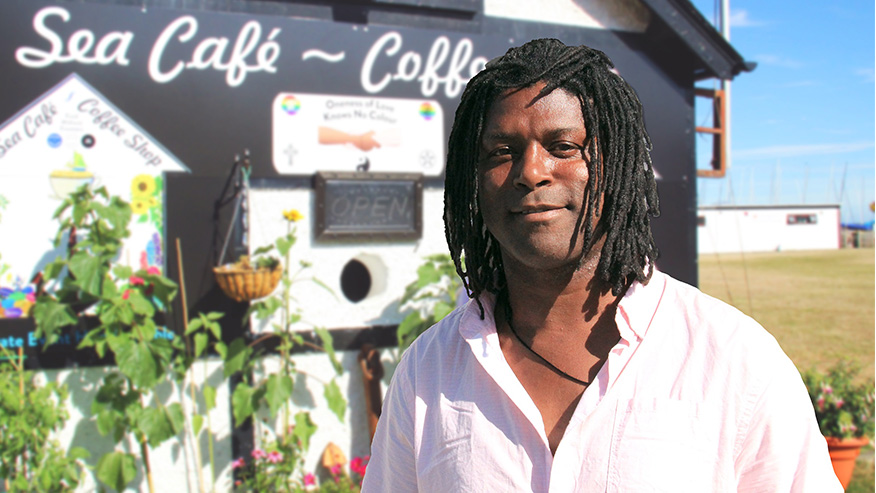 The Sea Cafe Deal Promotes Equality With 400 Painted Stones
Have you been to see the stones at The Sea Cafe? Let us know in the comments below.