After Life Facts: 14 Behind The Scenes Facts About Ricky Gervais' After Life
After Life is the black comedy drama and Netflix Original written by Ricky Gervais. Gervais both writes and directs as well as stars in the lead role of Tony Johnson. After Life facts include which cast member took home all their character's clothes, how much of Tony's personality is based on Ricky Gervais himself and which 4 After Life actors also starred in Game of Thrones.

Watch our After Life Facts Video on YouTube.
After Life is the black comedy drama and Netflix Original written by Ricky Gervais. Gervais both writes and directs as well as stars in the lead role of Tony Johnson. Tony's life is turned upside down when his wife dies from Breast Cancer. He contemplates suicide but instead decides to spend his life punishing the World for his Wife's death by saying and doing whatever he feels regardless of other people's feelings.
Season one of After Life premiered on the 8th of March 2019. The second was released in April 2020 and the third and final season premiered on 14th of January 2022.
1. After Life Was Filmed In Camber Sands
Filming for the first season began in July 2018 in London. The series has been filmed across the south of the UK in locations including Hampstead, Beaconsfield, and Hemel Hempstead. The beach scenes were filmed at the popular tourist area Camber Sands in East Sussex.
2. After Life Won Best Comedy At The NTAs
After Life won the award for best comedy at the National Television Awards in 2021.
3. After Life Is The First Ricky Gervais Show To Have 3 Seasons
After Life is the first TV series written and directed by Ricky Gervais to ever have a third season. Ricky Gervais is well known for creating comedy shows with only two seasons including The Office (UK), Extras, and Derek.
4. Lisa Johnson Has A Significant Middle Name
Tony's wife Lisa has the middle name Jane which incidentally is the name of Ricky Gervais' long term partner Jane Fallon, a producer and author. The pair met in 1982 and decided to never get married; Ricky Gervais stated in an interview with The Times that, "There is no point in [them] having an actual ceremony before the eyes of God because there is no God."
5. Ricky Gervais Kept All Of His Costumes
After the filming for After Life had ended, Ricky Gervais kept items from his character's wardrobe.
6. Many After Life Actors Also Starred In Game Of Thrones
Actors David Bradley, Tony Way, Tim Plester and Paul Kaye have all work together in Game of Thrones in 2011.


• David Bradley, who plays Ray Johnson, Tony's Father in After Life, played Walder Frey in Game Of Thrones.
• Tony Way, who plays After Life's Lenny, also played Ser Dontos Hollard in Game of Thrones.
• Tim Plester, who plays Julian in After Life, played Black Walder Rivers in Game Of Thrones.
• Paul Kaye, who plays Tony's Psychiatrist in After Life, also played Thoros of Myr in Game Of Thrones.
7. Tony's Atheist Beliefs Reflect Ricky Gervais' Beliefs
Tony Johnson is very matter-of-fact about death and his beliefs. This is very similar to Ricky Gervais himself who regularly writes stand up comedy about religion and death. Gervais himself is an atheist and a humanist.
8. After Life Has A Connection To Ever Decreasing Circles
Actors Penelope Wilton and Peter Egan both play characters in After Life who have the same first name as characters that they once played in the show Ever Decreasing Circles in 1984. Wilton plays Anne, a widow Tony meets in a local graveyard. She also played Ann Bryce in Ever Decreasing Circles alongside Richard Briers. Peter Egan plays Paul, the semi-retired owner of the Tambury Gazette in After Life. He plays Paul Ryman (Penelope Wilton's Character's next-door neighbour).
9. Ricky Gervais Says The Dog Will Never Die
Tony's beloved German Shepherd Brandy, is played by Anti. As Ricky Gervais is a staunch animal rights activist, he regularly updated fans while writing the new seasons of After Life saying that the dog would not die in any of them.
10. Ashley Jenson Regularly Plays Ricky Gervais' Love Interest
Actor Ashley Jensen has starred alongside Ricky Gervais before. In After Life, Jensen plays nurse Emma. In The Office, she plays an interviewer for two episodes. In Extras, Ashley Jensen plays Maggie Jacobs, and main character Andy's love interest.
11. Ashley Jensen Sadly Lost Her Husband At A Young Age
Ashley Jensen, who plays nurse Emma in After Life, was married to the British actor Terence Beesley from 2007 until 2017. Terence Beesley sadly passed away by suicide at the age of 60 years old. The pair met on a stage production of Shakespeare's King Lear. This is incredibly poignant when you consider that Jensen stars in After Life, a show that discusses both untimely deaths and suicide.
12. An After Life Producer Has Been Accused Of Sexual Assault
Netflix announced on the 9th of May 2018 that they had given a go-ahead on a new Ricky Gervais series consisting of six episodes. It was reported that Ricky Gervais would write and direct alongside Producer Charlie Hanson.
Charlie Hanson was suspended from his role as producer of After Life during the filming of the show's third season. This was due to 11 women saying that he had committed sexual misconduct and assault against them between 2008 and 2015. Despite there being 11 instances described, Charlie Hanson told The Times the allegations were "demonstrably false".

In an interview with The Times, Ricky Gervais commented that he was both "shocked and appalled" by the allegations.
13. Kerry Godliman Also Starred In Gervais' Show Derek
Comedian Kerry Godliman has previously worked alongside Ricky Gervais in his Channel 4 show, Derek. She played the role of Hannah, the care homes manager. In Afterlife, she plays Tony's beloved wife Lisa.
Joe Wilkinson (who plays the After Life Postman Pat) has also worked alongside Godliman and Gervais in Derek as Cliff.
14. Mandeep Dhillion Has Previously Starred Alongside Ricky Gervais
Mandeep Dhillon, who plays Sandy the newly hired features journalist in After Life, has previously worked with Ricky Gervais in his film David Brent: Life On The Road which came out in 2016. She starred as Karen Parashar, the receptionist at bathroom supply firm, Lavichem.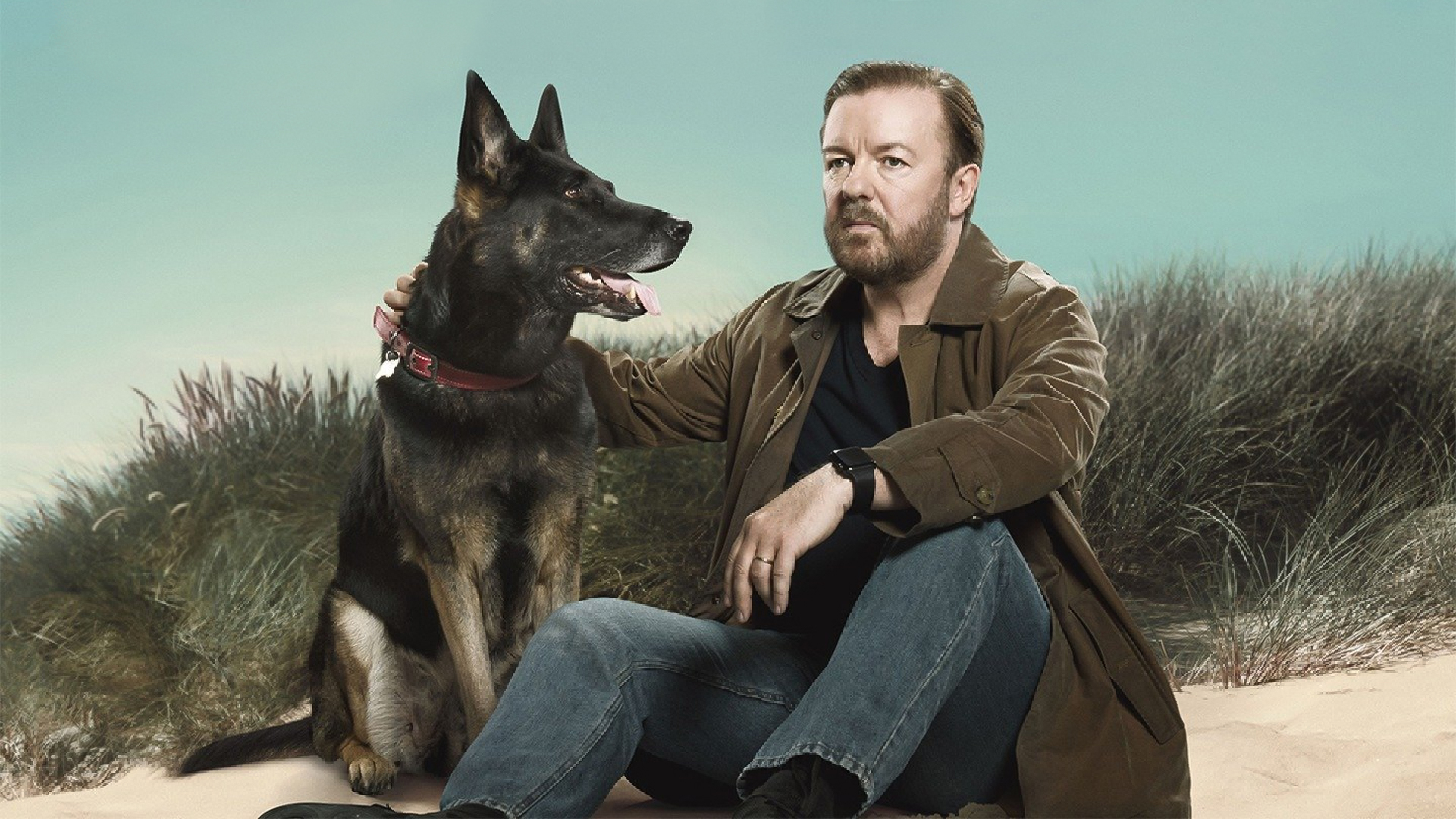 After Life Facts: 14 Behind The Scenes Facts About Ricky Gervais' After Life
What was your favourite moment in After Life? Let us know in the comments below.