30 Peaky Blinders Facts You Haven't Read Before
Peaky Blinders is one of the most popular British crime dramas of recent years. It follows the street gang, ran by Tommy Shelby (Cillian Murphy) and the wider Shelby Family, as they perform criminal activities to gain social power. Peaky Blinders facts include which music legend cosplayed as Tommy Shelby before he died, who was originally meant to play Tommy Shelby and which two members of the Shelby family are brothers in real life.

Watch our Peaky Blinders Facts Video on YouTube.
Peaky Blinders is one of the most popular British crime dramas of recent years. It follows a smartly dressed street gang called the Peaky Blinders who ran several areas of Birmingham after World War I. The gang, ran by Tommy Shelby (Cillian Murphy) and the wider Shelby Family, perform several criminal activities including dodgy bookmaking, fixing races and blackmailing the Police to gain social power.
Sam Neill plays Chief Inspector Chester Campbell who has been tasked by William Churchill to investigate the criminal activities of the Peaky Blinders and the Shelby Company Limited. Helen McCrory is Polly Gray, the Aunt and all-knowing heart of the Peaky Blinders. Paul Anderson, Iddo Goldberg, Charlie Creed Miles, Anya Taylor-Joy, Stephen Graham and Finn Cole also star.
There are a total of 6 successful seasons - the first beginning in September 2013 and the final wrapping up in March 2022.
1. There Will Be A Peaky Blinders Spin Off Film
In 2022, it was announced that after the final season of Peaky Blinders, season 6, there would be a spin off film.
2. The Peaky Blinders Were A Real Gang
Steven Knight, the creator of the Peaky Blinders television series, was inspired by the real Birmingham street gang of the same name. Unlike the Shelbys, the real Peaky Blinders operated from the 1880s until the 1910s. The group grew out of the harsh economic conditions in working class Britian. They were easily recognisable dressed in tailored jackets, overcoats, buttoned waistcoats, leather boots and peaked flat caps.
They were in control of Birmingham and it's surrounding districts until the Birmingham Boys, a rival gang led by Billy Kimber, took over after 1910.
3. The Peaky Blinders Were Not Named Because Of Razor Blades
Renowned Birmingham historian Carl Chinn, who has written numerous books on the Peaky Blinders, believes that there is a common misconception around how the gang got their name. The story goes that the gang members would stitch razor blades into the peaks of their caps and use them as weapons to slash their victims.
However, the Gillette company did not introduce disposable razors until 1903 in the USA and the first factory to manufacture them in the UK opened in 1908. As the gang was dispersed after 1910, this story seems to be incongruous.
Chinn believes instead that the Peaky Blinders were named "Peaky" because of their signature peaked caps. Then, "Blinders" colloquially means someone who is smartly dressed and good looking.
4. Peaky Blinders Was Filmed At The Black Country Living Museum
As Series 1 of Peaky Blinders was funded by the regional screen agency Screen Yorkshire, the majority of the show was filmed in Yorkshire. However, other scenes were filmed in Birmingham, Bradford, Dudley, Leeds, Liverpool and Port Sunlight.
The Lancaster and Yorkshire Railway Trust provided the Vintage Train Carriages along with the Ingrow Museum of Rail Travel. Yet most notably, the Peaky Blinders producers filmed at the Black Country Living Museum.
5. Liam Neeson and James Nesbitt Perfected Sam Neill's Irish Accent
Sam Neill was born in Ulster but grew up in New Zealand. To prepare for his role of Chief Inspector Chester Campbell in Season 1 of Peaky Blinders, he enlisted the help of two famous Northern Irish actors. James Nesbitt (Cold Feet, Murphy's Law) and Liam Neeson (Shindler's List, The Crucible) helped Neill recover his lost Northern Irish Accent for the role. Yet in a BBC interview, Neill claimed to have toned down his accent to make the show accessible for US audiences.
In a Screen Rant article, it was suggested that linguists were not hired in series 1 of Peaky Blinders which led to scenes of Romani people speaking Romanian instead of Romani.
6. Huge Queues Formed Across Digbeth At The Peaky Blinders Casting
In January 2014, an open casting call was held for Season 2 of Peaky Blinders looking for young male actors between the ages of 13-19. They specified the need for a diverse cast and that no previous acting experience was required. This resulted in huge queues forming for more than half a mile across Digbeth. The doors opened at 11AM but hopefuls began queuing from 7AM.
7. The Weinstein Company Was Involved In Peaky Blinders
In Season 4 of Peaky Blinders, the logo for The Weinstein Company and it's name were removed from the show's credits despite being involved in the US distribution. Deadline Hollwyood reported in 2017 that the company had been dropped from the Peaky Blinders credits on Netflix, as well as retroactively for the first 3 seasons.
The Weinstein Company was formed by several media executives including the convicted sex offender Harvey Weinstein. Understandably the production of Peaky Blinders did not want to be associated with the company after the huge number of allegations made about Harvey Weinstein.
8. Rowan Atkinson Was Rumoured To Play Adolf Hitler In Season 6
The Metro reported in September 2020 that the rumours spreading on social media that Rowan Atkinson would appear in the sixth and final season of Peaky Blinders as Adolf Hitler were entirely false.
Audiences were treated to another British great in Season 6 of Peaky Blinders, Stephen Graham who played Hayden Stagg.
9. There Was Meant To Be A Season 7 Of Peaky Blinders
Steven Knight had promised a Season 6 and 7 of Peaky Blinders but was later reported to have decided against the latter. Season 6 was delayed due to COVID19 and it was decided that the Peaky Blinders story would continue in another form.
A Peaky Blinders spin-off film is suspected to be replacing original plans for Season 7.
10. Arthur And Ada Have Become Popular Children's Names In The UK
According to the Office of National Statistics, parents have been naming their children after Peaky Blinders characters. In 2018, Arthur ranked in the top 10 list of boy's names for the first time since the 1920s and could have been due to the character Arthur Shelby. He may however not be the best role model! Ada broke into the top 100 list of girl's names for the first time in a century also and could be linked to Ada Thorne née Shelby.
11. There Is A Peaky Blinders Video Game
There is a Peaky Blinders video game which was released in August 2020. It was developed by Curve Digital and released for Xbox One, PlayStation4, Nintendo Switch and for PC.
Peaky Blinders: Mastermind is a puzzle adventure game. It is set after the Great War and before the events of Season One of the show. You join the Shelby family's gang and follow Tommy as he uncovers a plot to put the family out of business. You can take control of key members of the Shelby family, Tommy, Polly, Arthur and more.
12. Michael and John Are Brothers In Real Life
Finn Cole, who plays Polly's son Michael Gray and Joe Cole, who plays John Shelby are actually brothers in real life. The pair were born in London and have three other brothers also.
13. Cillian Murphy Smoked Around 6000 Cigarettes On Peaky Blinders
One avid Peaky Blinders fan has calculated on IMDB that Cillian Murphy must have smoked around 6000 herbal cigarettes during his time on Peaky Blinders. Steven Knight has confirmed in interviews that while Tommy Shelby would be smoking the standard cigarette, Murphy would be given herbal cigarettes without nicotine or tobacco to perform in the role.
Similarly, in the same IMDb comment, it has been estimated that Cillian Murphy has drank 213 whiskeys during the series.
14. David Bowie Was A Huge Peaky Blinders Fan
Musical Legend David Bowie was a big Peaky Blinders fan before he passed away in January 2016. The Peaky Blinders creator Steven Knight shared with the Radio Times that Bowie had actually dressed up as Tommy Shelby and sent the photo to the actor Cillian Murphy completely out of the blue. The Radio Times reported that Knight said, "[David] sent a photo of himself with razor blades in his cap to Cillian about a year ago."
He also ensured that the Peaky Blinders production team could used his back catalogue of songs even after his passing. The Metro reports that a representative from Sony Music played Steven Knight his final album Blackstar before it was officially released.
15. Tom Hardy And Charlotte Riley Are Married In Real Life
Actor Tom Hardy is well known for his film roles as well as his eccentric Peaky Blinders character, Alfie Solomons. Something that you may not know is that Hardy married actor Charlotte Riley in 2014. Riley plays Tommy Shelby's race horse trainer May Carelton in Seasons 2 and 4. They met on the set of the 2009 ITV adaptation of Wuthering Heights where Riley played Cathy Earnshaw and Hardy played Heathcliff. The pair have two children together - the first born in 2015 and the second in 2018.
16. Jason Statham Was In The Running To Play Thomas Shelby
The Peaky Blinders showrunner Steven Knight met with both Cillian Murphy and Jason Statham in Los Angeles to discuss the role of Thomas Shelby. Initially Statham was favoured due to his imposing quality and build. Rather famously in Peaky Blinders lore, Cillian Murphy managed to change the mind of Knight with one persuasive text message. It read, "Remember, I'm an actor" reminding the showrunner that despite Murphy being completely different to Thomas Shelby, he believed he could transform completely into the gangster needed for the part.
Murphy spoke to The Guardian in 2021 and addressed this famous message - he believed there were doubts regarding his physicality. He also joked that, "It's a cool story. If [he] was that succinct, [he'll] take it."
17. Cillian Murphy And Tom Hardy Have Worked Together 4 Times
Peaky blinders is the fourth time that actors Cillian Murphy and Tom Hardy have work together. The pair have previously worked in Christopher Nolan films including The Dark Knight (Nolan, 2008), Inception (Nolan, 2010), The Dark Knight Rises (Nolan, 2012), Dunkirk (Nolan, 2017).
18. Paul Anderson And Tom Hardy Have Previously Worked Together
Paul Anderson, who plays Arthur Shelby Junior, starred alongside Tom Hardy in the 2015 film, The Revenant (Alejandro González Iñárritu). Also, the pair starred alongside each other in the 2015 film Legend in which Tom Hardy played both gangster twins, Ronnie and Reggie Kray.

19. Soundtrack Is Just As Popular As The Show
Peaky Blinders has a soundtrack that is talked about almost as much as the plotlines in the show. Artists featured include PJ Harvey, Nick Cave & The Bad Seeds, Arctic Monkeys, Radiohead, Royal Blood, The Black Keys/Dan Auerbach, The White Stripes, and Frank Carter and the Rattlesnakes.
20. Peaky Blinders Features Many "Red Right Hand" Covers
The Peaky Blinders theme song is "Red Right Hand" by Nick Cave and the Bad Seeds. It was released as part of the eighth studio album, let Love in on the 24th of October 1994. Interestingly, the title of this song comes from John Miltons epic poem Paradise Lost where it refers to divine vengeance at the hand of God. Avid viewers may have noticed That peaky blinders include several covers of its main theme "Red Right Hand" Across the episodes reflecting different moods. It has been covered by the Arctic Monkeys, punk band Fidlar and folksinger Laura Marling.
"Red Right Hand" Has also been covered by artists including PJ Harvey, Iggy Pop, Jarvis Cocker and Snoop Dogg. It was also featured across the Scream film franchise.
21. The Birmingham Accents Were Criticised
Some British viewers have criticised Peaky Blinders for not accurately portraying the Birmingham accent. However many members of the cast and crew have confirmed that their accents are historically accurate claiming that the dialect in Birmingham during the 1920s was slightly different to what we know today. Helen McCrory, who played Polly Gray In the show, claimed her accent to be authentic to the 1920s in interviews. Nevertheless, the show still received criticism that the accents (including the Northern Irish accent of Inspector Chester Campbell) were watered down in order to appeal to international markets including viewers in the USA.
22. Benjamin Zephaniah Is First And Foremost A Poet
Benjamin Zephaniah plays Jeremiah Jesus, The local priest trusted by the Shelby family. Peaky Blinders is Zephaniah's first major acting role and he is actually a poet from Birmingham. He was listed as one of the top 50 postwar writers in Britain by The Times newspaper in 2008.
Benjamin Zephaniah has previously appeared in minor roles across British TV in the 1980s and 1990s including The Bill in 1994 and The Comic Strip Presents… in 1994. He appears in a total of 11 episodes between Season One and Season Five of peaky blinders.
23. Arthur Senior Is 13 Years Older Than Arthur Junior
Tommy Flanagan, who stars as Arthur Shelby Senior in Peaky Blinders, is just 13 years older than Paul Anderson who plays his on screen son, Arthur Shelby Junior.
24. Peaky Blinders Has Many Connections With Game Of Thrones
Many of the actors who star in the Peaky Blinders series also starred in HBO's Game Of Thrones. Aiden Gillen, who plays Aberama Gold in Peaky Blinders, played Petyr "Littlefinger" Baelish in Game Of Thrones. Noah Taylor, who plays Darby Sabini in Peaky Blinders, played Locke in Game Of Thrones. Alexander Siddig, who plays Ruben Oliver in Peaky Blinders, played Doran Martell in Game Of Thrones. Richard Blake, who plays Anton Kaledin in Peaky Blinders, played The Night King in Game Of Thrones.
Donald Sumpter, who plays Arthur Bigge in Peaky Blinders, played Maester Luwin in Game Of Thrones. Ralph Ineson, who plays Connor Nutley in Peaky Blinders, played Dagmer Cleftjaw in Game Of Thrones. Kate Dickie, who plays Mother Superior in Peaky Blinders, played Lysa Arryn in Game Of Thrones. Josef Altin, who plays Stefan Radischevky in Peaky Blinders, played Pypar in Game Of Thrones.
25. Peaky Blinders Has A Connection With The Tudors
Both Annabelle Wallis, who played Grace Shelby in Peaky Blinders, and Sam Neill (Inspector Campbell) appeared in the TV drama The Tudors in 2007. Wallis played Jane Seymour wheras Neill played Cardinal Wolsey.
26. Peaky Blinders Has An Oscars Connection
Adrien Brody plays Luca Changretta in Peaky Blinders and is an Academy Award winner for his role in the film The Pianist in 2003. Tom Hardy has himself been nominated for an Oscar for Best Actor in a Supporting Role for The Revenant however he lost to Mark Rylance for Bridge Of Spies (Spielberg 2015).
27. Cillian Murphy Doesn't Eat On Screen
Despite the character of Tommy Shelby being present in many meal scenes, Cillian Murphy is never seen eating on screen. The only time we see him consume something other than alcohol and water is when he consumes blackroot.
28. Tony Pitts Is Known For His Corrupt Police Roles
Tony Pitts plays Inspector Moss in Peaky Blinders, a high ranking officer who is corrupt and places many bets with the Shelby Company Ltd. Pitts also plays corrupt copper Detective Hargreaves in the successful BBC drama Line Of Duty which began in 2012.
29. Billy Kimber Was The Biggest Crime Boss In The UK
As mentioned above, the Peaky Blinders operated in Birmingham to around 1910 when they were superseded by a larger gang, The Birmingham Boys which was led by Billy Kimber.
They were also known as the Brum Boys or the Brummagem Boys and extended their power from Birmingham to the North of England and London between 1910 and 1930. They were known for bookmaking, extortion, bribery, smuggling and general hooliganism.
Billy Kimber, who was born William Kimber in 1882 in Ashton Birmingham, was head of the gang and he controlled race courses across the country. For several years he was the biggest crime boss in the UK. After many years of "success", Kimber died in 1942 at the Mount Stuart Nursing Home in Torquay after battling a long illness.
30. The Sabini Gang Was Real Too
Charles Sabini was a real Italian-English mob boss who was born in Clerkenwell in 1888 as Ottavio Handley. Known professionally as the "King of the Racehorse Gangs", Sabini dominated London's underworld for much of the early twentieth centurary. He owned several nightclubs and had around 100 members in his gang including Sicilian gunmen who were known for razor attacks. Sabini also had many connections in the Police and Political spheres.
Sabini's gang took over from the Birmingham Boys in 1930. He passed away in Hove, Sussex in 1950.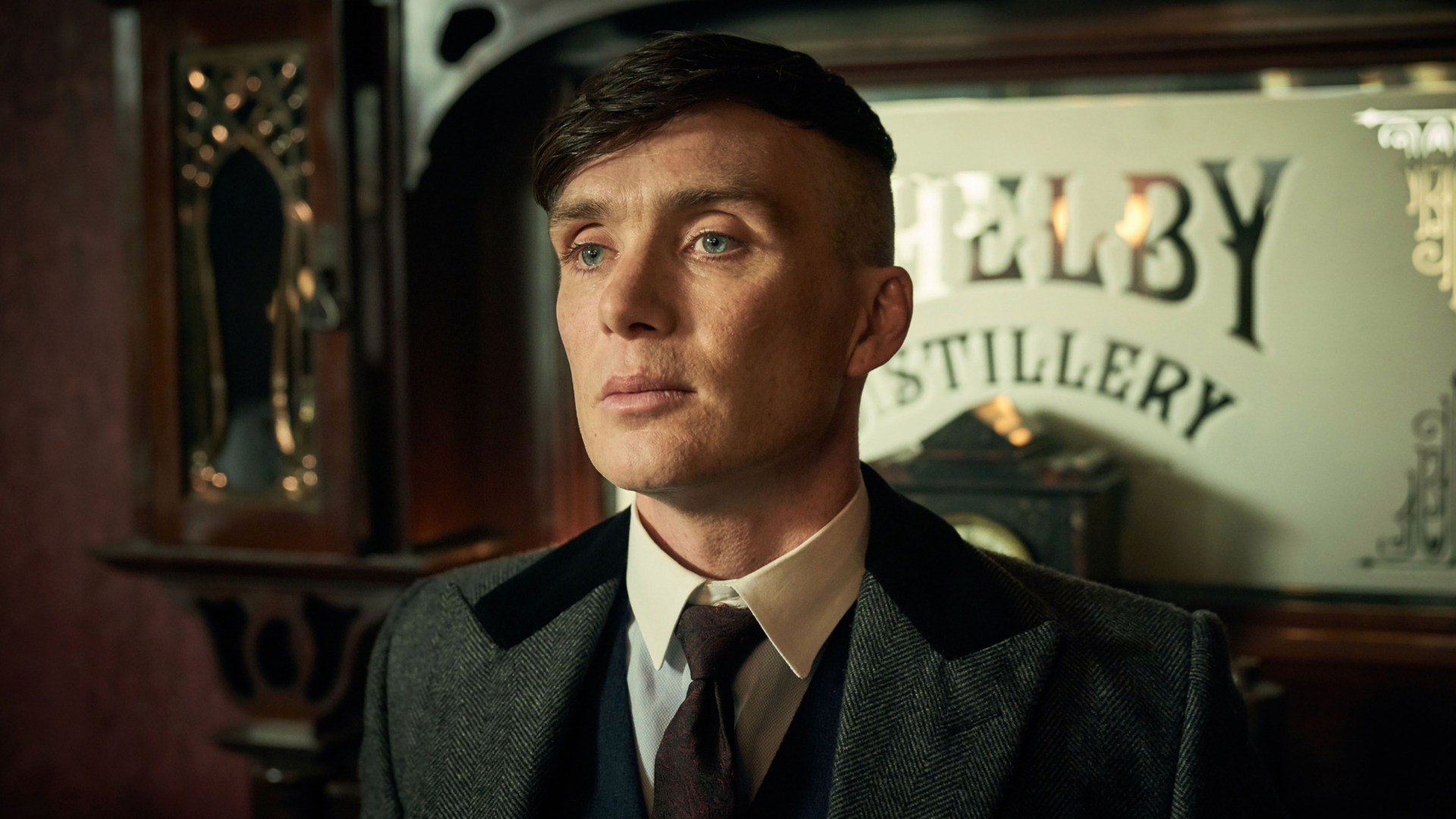 30 Peaky Blinders Facts You Haven't Read Before
What is your favourite moment from Peaky Blinders? Let us know in the comments below.