Who Is Anna Delvey? The Fake Heiress From Netflix's "Inventing Anna"
She was the Fake Heiress who conned those at the height of the New York social scene. She spent thousands on luxury hotel stays and holidays. She even tried to secure a $22 Million bank loan. But, who really is Anna Delvey, the focus of Netflix's latest original series "Inventing Anna"?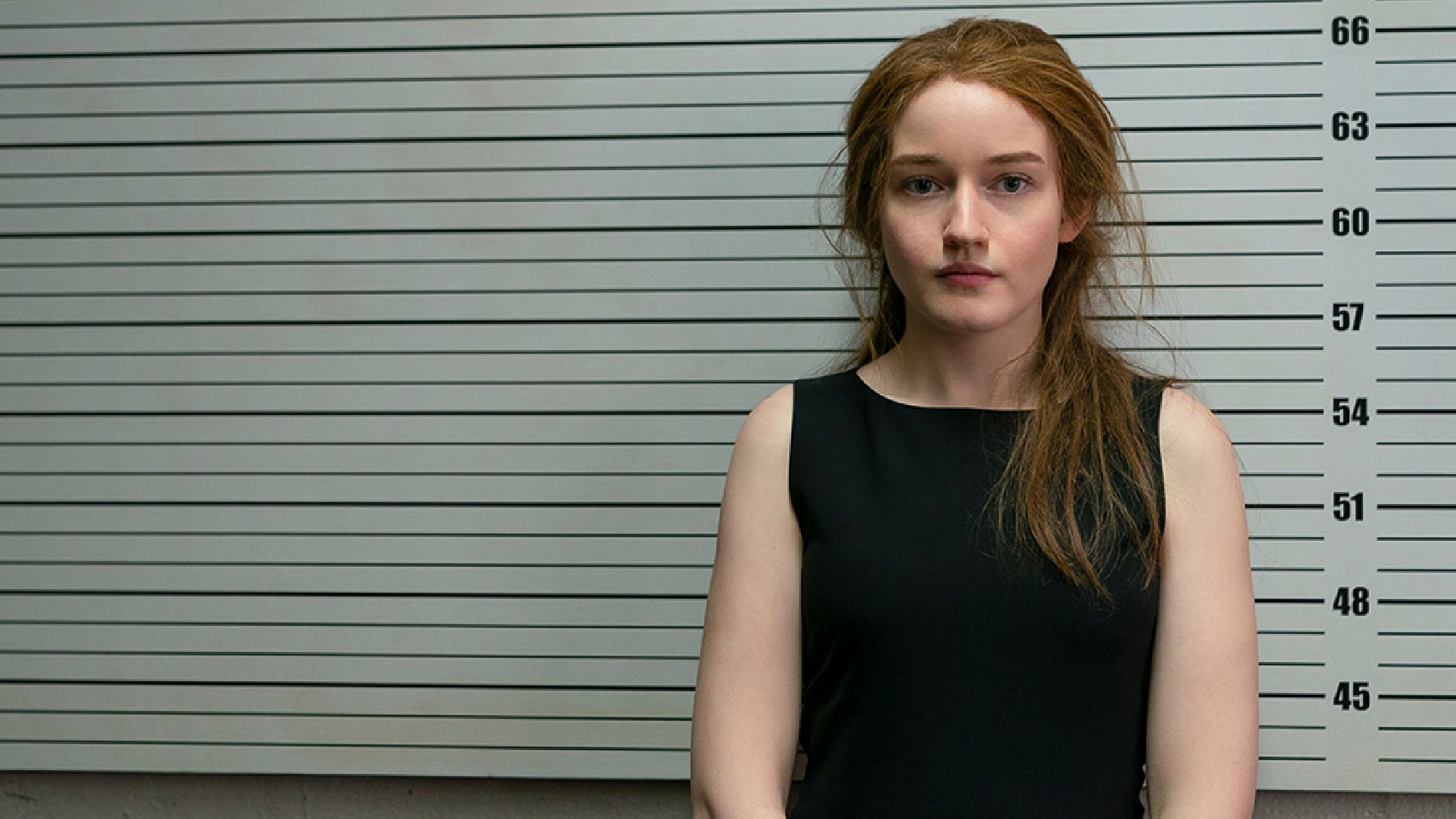 She was the Fake Heiress who conned those at the height of the New York social scene. She spent thousands on luxury hotel stays and holidays. She even tried to secure a $22 Million bank loan. But, who really is Anna Delvey, the focus of Netflix's latest original series "Inventing Anna"?
Anna Sorokin's Early Life
Anna was born Anna Sorokin (23rd January 1991 - age 30 in 2021) in Domodedovo, just South East of Moscow. Her Mum owned a small convenience store and later became a stay at home Mum.
Her family relocated to Germany in 2007 when Anna was 16 years old. Anna graduated from high school in 2011 and later moved to the UK to attend the University of the Arts London. She ended up dropping out and returned to Germany.
She later relocated to Paris to begin an internship at a French Fashion Magazine named Purple.
"A modern day Gatsby who scammed New York's high society and ended up in prison."
- Laura Pullman (The Sunday Times, 7th March 2021)
Becoming Anna Delvey
Between 2013 and 2017, Anna Sorokin pretended to be a wealthy German Heiress named Anna Delvey. She managed to convince friends and acquaintances that she had a fortune of $67m (£49.7M). She defrauded banks, hotels and wealthy friends and unsuspecting people she had just met.
In a New York Times interview, Anna's parents said they didn't recognise her chosen surname Delvey. The press nicknamed her the "SoHo grifter".
During Summer of 2013, Anna went to New York to attend New York Fashion Week. She claimed to find it easier to make friends in New York than Paris so managed to be transferred to Purple's New York Office.
The Anna Delvey Foundation
After leaving Purple, she came up with the idea of the "Anna Delvey Foundation", a luxury private members club and arts foundation. She began to propose the idea to many wealthy members of the New York City social scene including the real estate tycoon Aby Rosen and entrepreneur Roo Rogers.
Her proposal included leasing the Church Missions House at Park Avenue South and East 22nd Street as an events venue and arts studio.
Anna wasn't successful in gaining investment for the foundation so instead she applied for a loan of $22Million (£16.3M) at City National Bank. Anna had created fake bank statements reportedly showing that she had access to €60 Million (£50.8M/ US$67.4) in Swiss bank accounts. City National Bank refused her the loan when she was unable to produce more information on these Swiss assets.

Anna took the loan application to Fortress Investment Group instead, they agreed to consider the application if Anna could cover the $100,000 (£77,512) in legal expenses relating to the application. To get the $100,000, Anna went back to City National Bank and convinced an employee to grant her a temporary overdraft for the amount.

A Managing Director at Fortress became suspicious of Anna's loan application due to discrepancies in her paperwork including where she was born. She had listed Germany but her passport stated she was born in Russia. The MD wanted to meet with Anna's Swiss Bankers to verify her assets however she withdrew the application to prevent this from happening. $55,000 (£40.8) was returned to Anna out of the money used for legal fees at Fortress Investment Group. The New York Times reported this money was later spent on luxury hotel stays and Clothing.

Happy Birthday Anna Delvey
Michael Xufu Huang, a Chinese Art Collector and Patron, met Anna while studying at the University of Pennsylvania. Anna invited herself along on his planned trip to the Venice Biennial, a contemporary visual art exhibition in Italy. Michael paid around $3,000 (£2,229) for her trip and hotel stay and when Anna didn't pay him back initially, he just assumed that she had forgotten.
18 months later attended her birthday party in 2016 at Sadelle's Restaurant in New York City. Michael noted in an interview with Artnet that the invitation was out of the blue and that everyone invited to the party seemed to be "someone" from the worlds of real estate, finance, venture capital etc… Most did not actually know her but were instead invited by a PR specialist that she had hired. Afterwards Huang was contacted by the restaurant on Instagram looking for Anna's contact details as she had booked the event under an invalid credit card and phone number. From this incident, Michael theorised that Anna's wealth was entirely fictitious. Anna repaid Michael a year and a half after their Venice trip for the hotel stay but it came from a Venmo account operating under a unknown name.
No Card On File
In February 2017 Anna stayed at 11 Howard Hotel in SoHo and, despite giving staff generous cash tips for minor errands, she did not provide a credit card on file. When the hotel pushed her to settle her $30,000 (£22,288) bill, she tried to deposit $160,000 (£118,873) worth of fraudulent checks into a Citibank account. She was able to retrieve $70,000 (£52K) of this and paid the outstanding bill. As she never gave the hotel a credit card to keep on file, they evicted her.
She later convinced Blade, a Charter Flight Booking Service, to allow her to book a return to Omaha, Nebraska without paying the $35,390 (£26,284) fee upfront. She sent them a forged wire transfer confirmation slip, purportedly from Deutsche Bank. She had partly been allowed to do this as she had met the company CEO at a party, so staff had assumed she was a wealthy socialite. The CEO, Robert S. Wiesenthal, ended up reporting Anna to the Police when she failed to pay her outstanding bill repeatedly in August 2017.
The Marrakesh Incident
In May 2017, Anna invited three friends on an all expenses paid trip to Marrakesh, Morocco under the guise of needing to leave the USA for visa reasons. A few days after arriving at La Mamounia, her hotel in Marrakesh (a five-star luxury resort ranked among the best in the world), staff noticed that they had been unable to charge Anna's credit cards so asked for an alternative method of payment. She convinced her friend Rachel DeLoache Williams to pay the $62,500 (£46,419) bill and continued to use her money on the trip for souvenirs and food, promising to wire transfer the money back. Williams, a Vanity Fair employee, had been drawn in by Anna's persona and spent months hearing excuses and trying to get her money back.
"She reserved a $7,000/night private riad, a traditional Moroccan villa with an interior courtyard, three bedrooms, and a pool, and forwarded me the confirmation e-mail. Due to a seemingly minor snafu, I'd put the plane tickets on my American Express card, with Anna promising to reimburse me promptly. Since I did this all the time for work, I didn't give it a second thought." - Rachel DeLoache Williams for Vanity Fair
After the trip to Marrakesh, Anna stayed at the Beekman Hotel, who evicted her after a 3 week stay costing $11,518 (£8,555). Later she did the same to the Hotel W New York Union Square and was evicted after 2 days. Both hotels pressed charges against Anna for theft of their services.
During this time, Anna was already being investigated independently by the Manhattan District Attorney's Office for the instances of Bank Fraud.
According to the BBC, Marc Kremers, a Creative Director in Paris, is still without £16,800 for creating promotional material for The Anna Delvey Foundation.
Indictment and Arrest
A Grand Jury convened in August 2017 to consider the charges. It indicted her on two counts of Attempted Grand Larceny in the First Degree, three counts of Grand Larceny in the Second Degree and one count in the Third Degree as well as one count of Misdemeanour Theft of Services.
Anna was arrested on the 3rd of October 2017 in a sting operation by Michael McCaffrey working with the Manhattan District Attorney's Office. At the time she was staying at Passages Malibu, an addiction treatment centre in Los Angeles. McCaffery had Rachel DeLoache Williams (from the Morocco Trip) organise a lunch meeting near the facility to try and convince her to leave. When she left, Anna was arrested by the LAPD.
It was the 26th October 2017 when Manhattan District Attorney Cyrus Vance Jnr announced the indictment against Anna Delvey, and asked for any other victims to come forward.
Conviction
On December 18th 2018, Anna appeared in New York City Criminal Court and rejected a plea deal that offered three to nine years in prison. Judge Diane Kiesel set a trial date of 20th March 2019.
Todd Spodeck was Anna's defense attorney. GQ reported that he arranged a professional stylist Anastasia Walker to source outfits for Anna's court appearances stating "it is imperative that Anna dress appropriately for the trial". She had previously worked with clients such as Courtney Love and T-Pain.
According to The Post, Todd Spodeck asked an associate to run to H&M "and spend $200 on something that didn't scream 'inmate.'" They came back with a black blazer and capri pants with a beige top and white trainers. The Department of Correction deemed stilettos too dangerous for her to wear. Throughout her trial The New York Post reported that she wore a Miu Miu black dress, a choker necklace and her signature black Celine glasses.
On the Friday of the trial, Anna refused to enter the courtroom because she did not want to appear in her prison-issued clothing and her outfit for that day had not yet been ironed. Judge Kiesel ordered her to appear.
"I want to wake up in a city, That never sleeps, And find I'm king of the hill, Top of the heap"
- New York, New York (Frank Sinatra)
Sentencing
As part of her defence, Todd Spodeck argued that she had been trying to pay back all of her debt and described her as an Entrepreneur comparing her to Frank Sinatra claiming they both had created golden opportunities in New York City. He also stated, "There's a little bit of Anna in all of us. This is the life she chose to live".
The jury took 2 days of deliberating but found Anna Guilty of 8 charges on April 25th 2019. Anna was found Not Guilty on two other charges, one of attempted Grand Larceny in the First Degree relating to the first loan application at City National Bank. Then one of Larceny in the Second Degree, relating to the alleged theft of $62,000 from Rachel in Marrakesh.
On the 9th May 2019, Anna was sentenced to 4 - 12 years in state prison, fined $24,000 (£17,822) and ordered to pay restitution of about $199,000 (£147,775).
"I was never trying to be a socialite. I had dinners, but they were work dinners. I wanted to be taken seriously."
- Anna Delvey, The Cut.
Anna's Release
Anna was released from prison on the 11th February 2021 but in March 2021 she was taken back into custody by Immigration and Customs Enforcement for overstaying her VISA. As of April 2021, she was in a New Jersey County Jail awaiting deportation to Germany and was still in ICE custody on 28th September 2021.
Since her release, Anna has been posting drawings describing her life in prison on Instagram. She has also been filming and documenting her life in New York City with her friend Neff Davis, who is the former concierge at the 11 Howard Hotel where Anna couldn't pay her bill.
Media Attention
For the first time in 20 years, the New York Attorney's General Office sued Anna in 2019 prohibiting her from profiting off her crime's publicity.
Netflix and Shonda Rhimes (Greys Anatomy, Private Practice, Scandal) acquired the rights to the memorable profile in New York Magazine ("How Anna Delvey Tricked New York's Party People" by Jessica Pressler) for $100 Million (£74.2M) with the hopes of turning it into a TV series. An advance payment of $140,000 (£103,954) from Netflix to Anna was frozen by the state Office of Victim Services. This allowed the two banks defrauded by her to pursue recovery. City National Bank claimed $100,000 (£74,253) and Citibank claimed $40,000 (£29,701). Netflix agreed to send future payments to an escrow account managed by Anna's lawyer Todd Spodeck and monitored by the OCS. Rachel DeLoache Williams was not able to retrieve any of these funds due to Anna being found not guilty on the related charge in court.
Michael Huang said in his interview with Artnet that he knew the show must have been casting a character based on him in 2018 when lots of "Asian Male Actors Started Following [him] On Instagram".
BBC News obtained the contract between Netflix and Anna Delvey through a Freedom of Information request. It shows an initial payment of $30,000 (£22,275) agreed on June 8th - just 11 days after her story was published in The Cut. Over time, payment would rise to $320,000 (£237,609). After Anna's profile was released in the media, the public gravitated towards her story, possibly due to the rare nature of a criminal case punching upwards at the wealthier members of society.
Subsequently, "Fake Heiress" slogan t-shirts were sold and Elle Magazine even shared a tutorial on how to get the Anna Delvey eyeliner look.
In December 2019, BBC Radio 4 broadcasted a partially dramatised series about Anna named Fake Heiress.
A stage play was written by Joseph Charlton called Anna X and was performed at the Harold Pinter Theatre in London and The Lowry in Salford in 2021. It starred both Emma Corrin and Nabhaan Rizwan.
The New Yorker described the media interest in the case as part of "Grifter Season" stating that American audiences loved the idea of reinvention and ascent in society. They compared the frenzy and Netflix's interest in the story to the story of Billy McFarland and Fyre Festival case.
Netflix launched Inventing Anna on 11th February 2022 with Julia Garner (Ozark, The Americans) in the lead. Garner visited Anna at Rikers Island to prepare for the part in the drama series.
Yet this televised adaptation of Anna's story is not going to be the only one. Rachel DeLoache Williams, Anna's defrauded friend, published a book in July 2019 by Gallery Books/Simon & Schuster called "My Friend Anna". It details her experiences with Anna, their trip to Marrakech and how it has affected her both mentally and financially. HBO acquired the rights to Rachel's Story in February 2021 and Lena Dunham was reported as the main screenwriter by the BBC.
You can watch Inventing Anna from the 11th February 2022 on Netflix.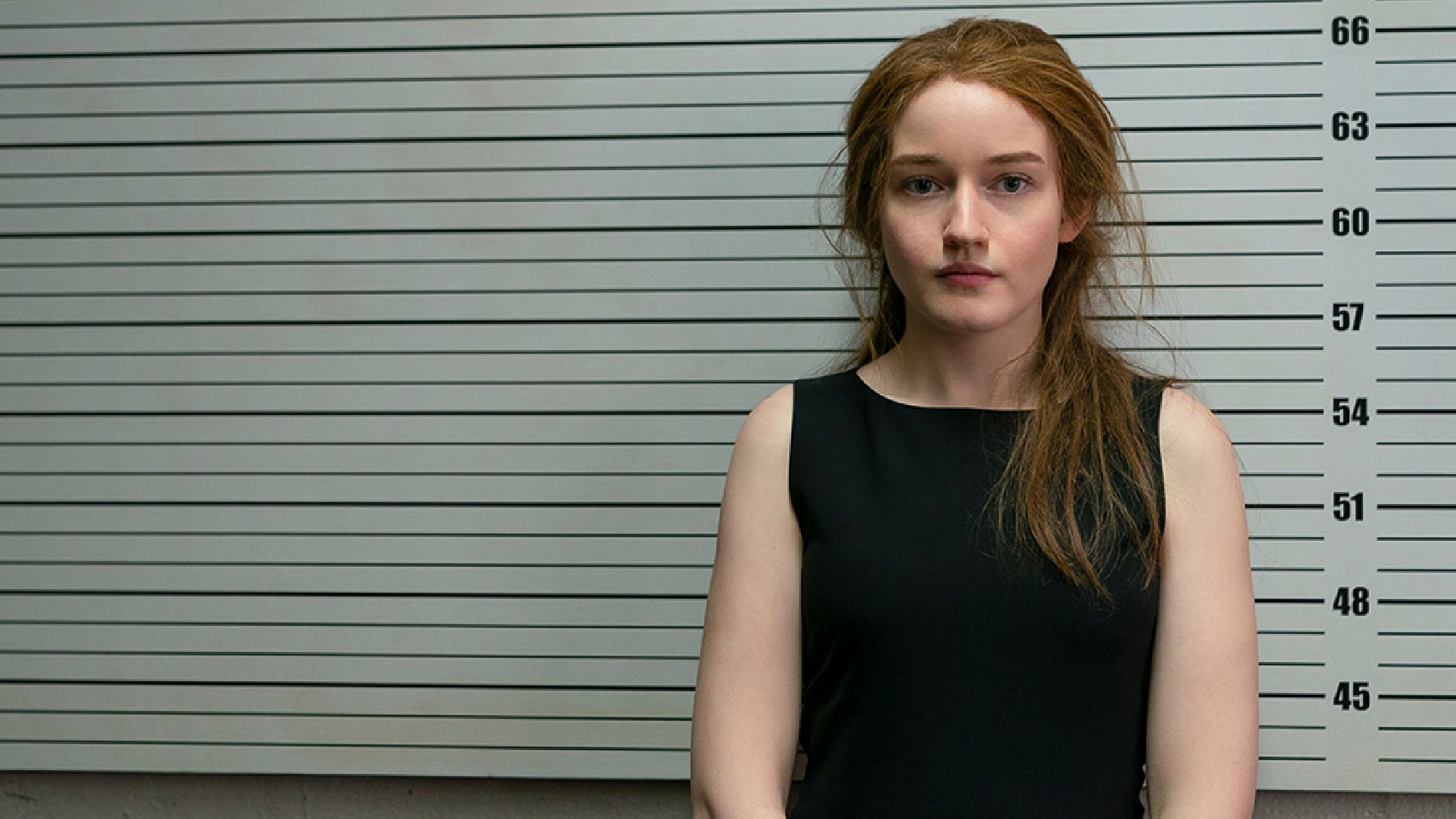 Who Is Anna Delvey? The Fake Heiress From Netflix's "Inventing Anna"
What do you think of Inventing Anna on Netflix? Let us know in the comments below.