20 Must-See Films To Watch In January 2022
If you're looking for what to watch, here are our picks for the best films to see in January 2022 including Licorice Pizza, Don't Look Up and Encanto.

Watch our Films January 2022 Video on YouTube.
The Fallout
Megan Park's feature directorial debut, The Fallout, is a 2021 American teen drama film written and directed by her. Jenna Ortega plays Vada Cavell, a high schooler who has experienced tremendous emotional trauma as a result of a school shooting.

Vada tries to reinvent herself with the help of her new friends Mia and Quinton who she connected with under the tragic circumstances. She starts taking chances that challenge her own boundaries and push her outside of her usual family routine. Her and her three friends try to heal in a world that feels forever changed.
Maddie Ziegler, Julie Bowen, John Ortiz, Niles Fitch, Will Ropp, and Shailene Woodley also feature in supporting roles in the film.
---
Licorice Pizza
Licorice Pizza is a coming-of-age comedy-drama written and directed by Paul Thomas Anderson. It stars Alana Haim from the band Haim and Cooper Hoffman in their debut roles. They star alongside an ensemble cast including Sean Penn, Tom Waits, Bradley Cooper, and Benny Safdie.
It's 1973 and Gary Valentine, a 15-year-old child actor in the San Fernando Valley, prepares for his high school picture day. He spots the photographer's assistant Alana Kane who is 10 years his senior and starts up a flirtatious conversation with her. She rejects his advances but agrees to meet him for food and the two become friends. Licorice Pizza documents Gary and Alana as they grow up, try different careers and almost drift apart.
---
Encanto
Encanto is a musical fantasy produced by Walt Disney Animation Studios. It is the 60th film produced by the studio and was directed by Jared Bush and Byron Howard. The film is set in the Colombian mountains and follows the Madrigals, a multigenerational family whose members were all given magical abilities, with the exception of one, Mirabel.

Their unique gifts range from extreme strength to healing via cooking. Despite trying her best to support her family, Mirabel remains an outsider, without a special skill or her own room. She learns that the family's Casita is in trouble and that the Madrigal's candle, which sustains the family's miracle, is about to go out. She soon realises that her ostracised Uncle Bruno predicted this would happen with his fortune-telling ability and that he also saw her as the cause.
Mirabel embarks on an adventure to save the family miracle which involves meeting Bruno and getting her siblings to open up and be vulnerable. Abuela, the head of the family, has set unrealistic expectations on the whole Madrigal clan. Part of Mirabel's journey is about uncovering this generational trauma and stopping it in its tracks.
---
Don't Look Up
Don't Look Up is an apocalyptic black comedy written, produced, and directed by Adam McKay, starring a star studded cast including Leonardo DiCaprio, Jennifer Lawrence, Jonah Hill, Timothée Chalamet, Ariana Grande, Cate Blanchett, and Meryl Streep. The film satirises the media, political, celebrity indifference to a climate catastrophe.
Kate Dibiasky, an astronomy PhD candidate and her professor Dr. Randall Mindy make the astounding discovery of a comet in our solar system with a direct collision course with Earth. They alert the government and the media but soon realise that warning humans that the end is nigh is seen as an inconvenience to political agendas and business. With the help of Dr. Oglethorpe, Kate and Randall embark on a press tour with only six months until the comet hits. They gain the attention of the social media obsessed public and opportunists who instead of taking action, ask the public to just not look up.
---
Being The Riccardos
Being the Ricardos is a biographical drama film written and directed by Aaron Sorkin, about the relationship between "I Love Lucy" stars Lucille Ball and Desi Arnaz. Nicole Kidman and Javier Bardem star as Ball and Arnaz, with J. K. Simmons, Tony Hale, Alia Shawkat in supporting roles.

The film is told from three perspectives and interviews with the "I Love Lucy" lead writers: Jess Oppenheimer, Madelyn Pugh, and Bob Carroll Jr as well as flashbacks and preparations for a live filming in 1953. Lucille and Desi are threatened by infidelity, a political smear campaign in which Ball is named a communist and cultural taboos. They have a tumultuous romantic and professional relationship that lasted the run of I Love Lucy which was a smash hit with nearly 60 million viewers each week.

---
Spencer
Spencer is a historical fiction and psychological drama directed by Pablo Larraín and written by Steven Knight. Kristen Stewart stars as Princess Diana suffering an existential crisis at Christmas because she wishes to divorce Prince Charles and leave the British royal family.

Their marriage had been darkened by rumors of affairs and Diana is forced to spend the Christmas holidays at the Queen's Sandringham estate. Spencer is a fictional imagining of what might have happened during the Christmas period before the Prince and Princess' divorce. Jack Farthing, Timothy Spall, Sean Harris, and Sally Hawkins also star.
---
The Matrix Resurrections
The Matrix Resurrections is the sequel to The Matrix Revolutions released in 2003 and the fourth installment in The Matrix film franchise. Keanu Reeves, Carrie-Anne Moss, Jada Pinkett Smith, and Lambert Wilson reprise their roles and they are joined by Yahya Abdul-Mateen II, Jessica Henwick, Jonathan Groff, Neil Patrick Harris, and Priyanka Chopra Jonas.

The film takes place sixty years after the events of Revolutions and follows Neo, a video game developer who struggles to distinguish imagination from reality. With the help of a programmed version of Morpheus, a group of rebels liberate Neo from a new version of the Matrix and confront a tough rival who has Trinity imprisoned.

---
The French Dispatch
The French Dispatch is the latest film written, directed, and produced by Wes Anderson from a story he conceived with Roman Coppola, Hugo Guinness, and Jason Schwartzman. It features a large ensemble cast and follows three different storylines as the French foreign bureau of the fictional Liberty, Kansas Evening Sun newspaper puts together its final issue.

In the fictional French town of Ennui-sur-Blasé, Arthur Howitzer Jr., the editor of the magazine dies suddenly of a heart attack. According to his will, publication of the magazine will be immediately suspended after one final farewell issue, in which four articles are to bepublished, along with his obituary.
The first segment of the film is "The Concrete Masterpiece", and it follows an incarcerated painter. The second, "Revisions to a Manifesto", is inspired by the May 1968 student protests. The third, "The Private Dining Room of the Police Commissioner" follows the kidnapping of a police commissioner's son. Bill Murray stars as Arthur Howitzer Jr., the paper's editor, and Owen Wilson appears in a short segment that introduces the film's setting.

---
The Tender Bar
The Tender Bar is a coming-of-age comedy film directed by George Clooney and is an adaptation of the 2005 memoir by J. R. Moehringer and discusses his life growing up on Long Island. Ben Affleck, Tye Sheridan, Daniel Ranieri, Lily Rabe, and Christopher Lloyd star. It also marks the final film appearance of Sondra James before her death in September 2021.

In 1972, 9-year-old J.R. Maguire moves and his mother Dorothy move back in with his grandparents in Long Island. He forms a close bond with his Uncle Charlie, the owner of a local bar. Charlie acts as a surrogate father to JR and encourages him to become a successful writer. JR's mother is sure that he will go to Yale or Harvard and become a lawyer instead.

---
The Lost Daughter
The Lost Daughter is a psychological drama written and directed by Maggie Gyllenhaal in her feature directorial debut, based on the 2006 novel by Elena Ferrante. The film stars Olivia Colman, Dakota Johnson, Jessie Buckley, Paul Mescal, Jack Farthing and Peter Sarsgaard.
While on holiday in Greece, middle-aged professor Leda Caruso becomes obsessed with a young mother and daughter and watches them interact. She meets Nina, a young mother, after Nina's three-year-old daughter Elena goes momentarily missing on the beach. Leda finds Elena and returns her to Nina, who divulges how exhausted and unhappy sheis. In flashbacks, it is revealed that Leda also struggled with being a young mother to her two daughters. She is forced to face the choices she made as a young mother.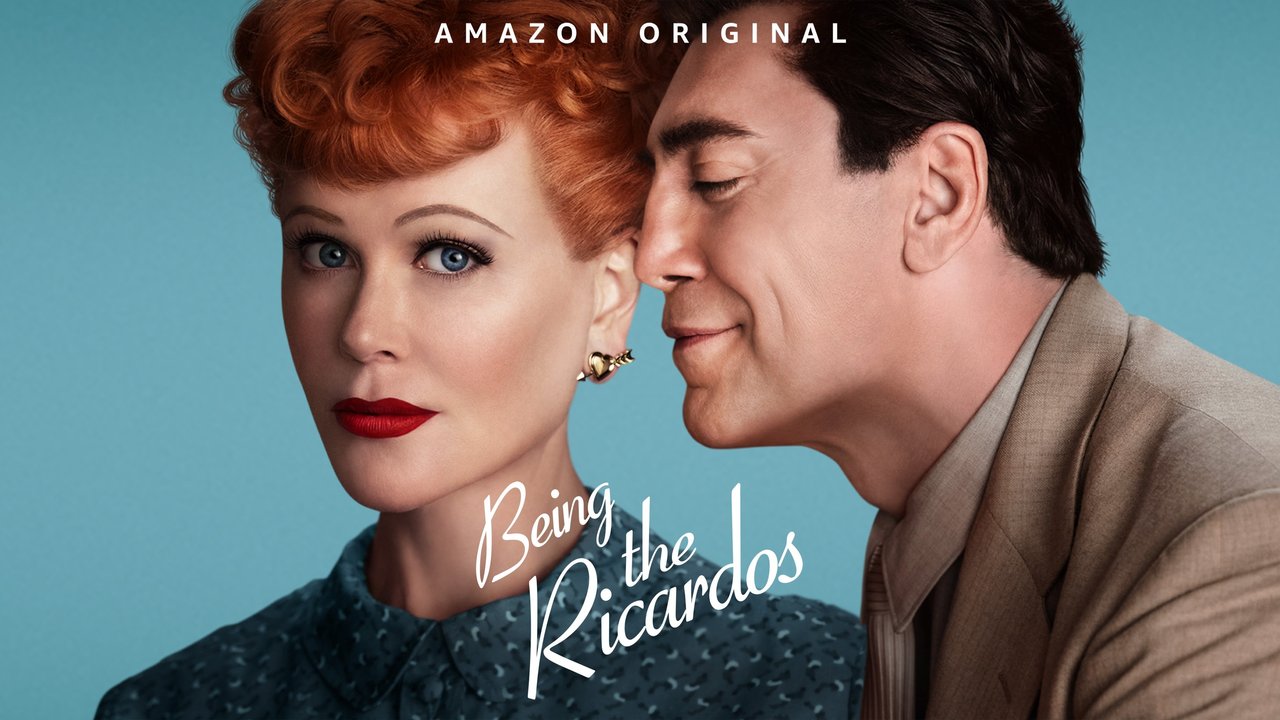 20 Must-See Films To Watch In January 2022
What was your favourite Film you saw from January 2022? Let us know in the comments below.