What To Watch On TV This Week In 2021: Our Weekly Recommendations
We've teamed up with BBC Radio Jersey to give you the definitive list of what to watch this week in 2021. Here is our monthly countdown of TV shows and films from across the BBC, ITV, Channel 4 and streaming services including Netflix, Disney+ and Amazon Prime. Many of our picks have been released in 2021 but we've also included old favourites rediscovered on streaming services. Let us know whether you have seen any of our picks and what you would recommend for us to watch next.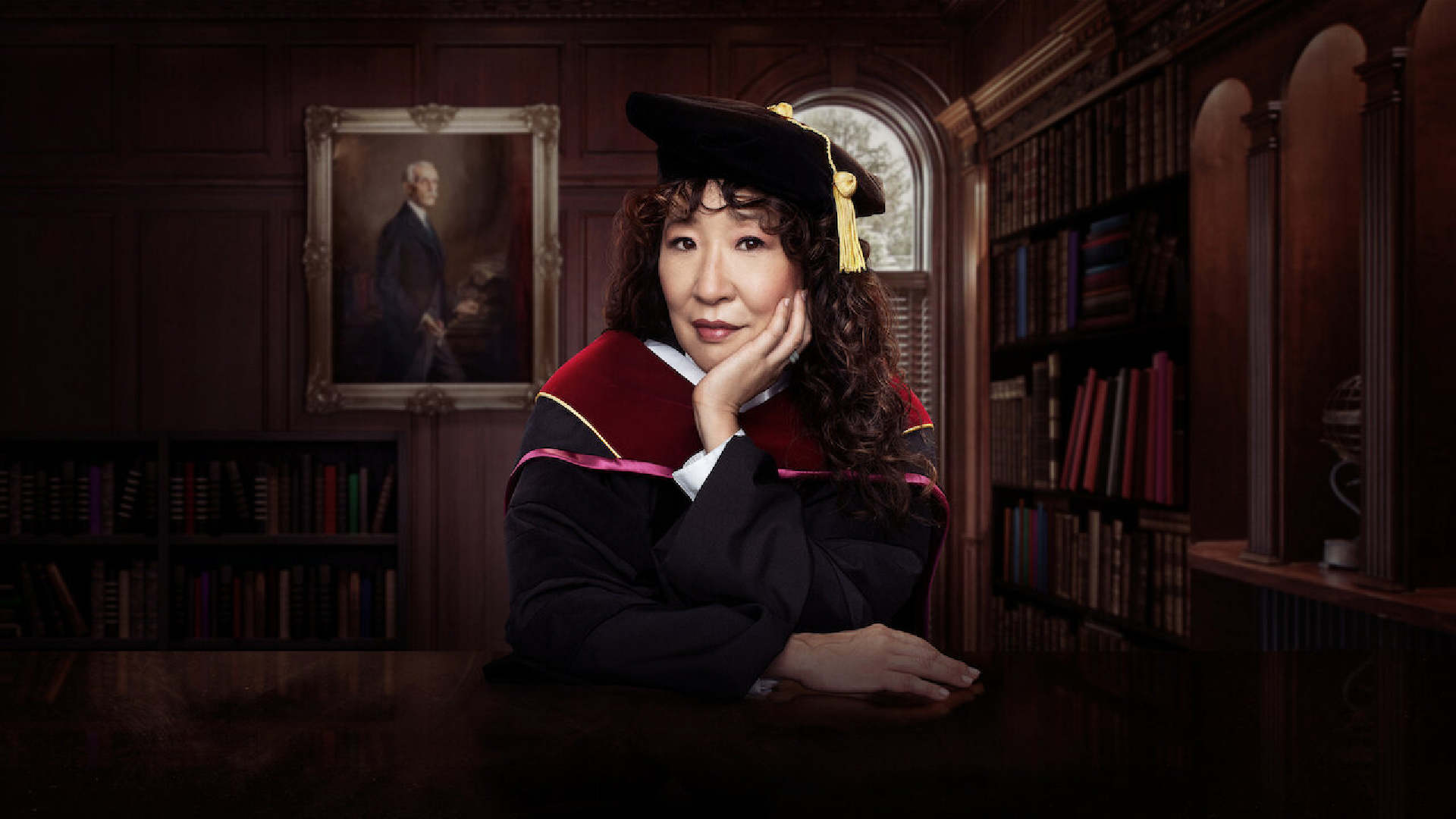 Listen to Greer Riddell every Saturday morning at 9:20AM on BBC Jersey to get our latest TV and Film picks for the week ahead. Here is what we have chosen so far since October 2021.
31st October - 7th November 2021 - What To Watch This Week
• Universe (BBC Two)
• The Imagineering Story (Disney+)
• Young Sheldon (Netflix)
• Colin In Black and White (Netflix)
• Buffy The Vampire Slayer (All4, Amazon Prime, Disney+)
Universe (BBC Two): Universe is the new 5 part series from Professor Brian Cox on BBC Two where he takes a look at the moments that shaped our universe and how we came to exist. The first episode is all about Stars. He talks passionately about how stars played their role in the creation of the Universe from the arrival of the first star to how our own star, the Sun formed. Universe has really impressive CGI to accompany Cox's storytelling and it allows audiences to visually see the dramatic events in space that he is talking about. There are also mind boggling shots of NASA's Solar Probe flying into the sun.
It's an accessible watch that will be enjoyable to everyone with an interest in science - you do not need to have a huge background of knowledge in space to understand what is going on. Further episodes will cover The Big Bang, Black Holes, The Milky Way and Other Worlds where he asks the big question, are we alone in the universe? All 5 episodes are available now on BBC iPlayer.
The Imagineering Story (Disney+): The Imagineering Story is a behind the scenes look at Walt Disney Imagineering, which is the part of the Walt Disney Company that is responsible for creating and designing their theme parks and attractions worldwide. The documentary series is in 6 parts and it was directed by Leslie Iwerks, whose Grandfather is the co-creator of Mickey Mouse. In the first episode, they take a look at how Walt Disney himself created the first ever Disneyland in Anaheim, California in 1955. The story then documents the opening of famous attractions such as Walt Disney World, the Magic Kingdom, Epcot, Disney Cruise Lines and then international parks in Paris, Tokyo and Shanghai.
The Imagineering Story is a really interesting look at how attractions are made and why certain themes or rides have been developed. Viewers find out interesting details about how the parks link to the famous Disney films for example the Pirates of The Caribbean was an attraction before it was a film series. It's definitely a must watch if your family have been to Disneyland, love Disney films or theme parks. All 6 episodes are available to watch on Disney+.
Watch the trailer for The Imagineering Story on Disney+.
Young Sheldon (Netflix): Many people will be familiar with The Big Bang Theory which ran from 2007 - 2019 and the character of Sheldon Cooper. Young Sheldon is a stand alone sitcom that tells the story of how Sheldon grew up with his family in Texas. It is one of those rare times where a spin off or prequel is as enjoyable or even better than the main programme. It's heart-warming as well as funny. You don't have to have seen every episode of The Big Bang Theory to enjoy Young Sheldon but it helps if you are familiar with the character.
The main reason I'd recommend Young Sheldon is the strength of the child actors who play Sheldon, his sister Missy and his brother Georgie. They are so funny, deliver their lines perfectly and Iain Armitage who plays young Sheldon is completely believable as the character. All episodes are being released onto Netflix this week and there are 5 seasons. The fifth season is brand new and was released this month.
Colin In Black and White (Netflix): Colin In Black And White is a drama series released this week on Netflix that explores the high school years and experiences of former NFL player Colin Kaepernick. You may be familiar with Kaepernick as an activist rather than a football player. He knelt during the national anthem at the start of NFL games in 2016 to protest police brutality and racism in the United States. Since then he has been involved in many campaigns to highlight racial inequality. The series is a mix of drama and narration by Colin Kaepernick himself. He recounts his youth navigating race, class and culture while trying to make his mark in American Football as a Quaterback.
Nick Offerman, who you may know for playing Ron Swanson in the sitcom Parks and Recreation also stars as Rick Kaepernick, Colin's Father. It is an interesting watch, it tells a really personal story but it's also educational. All 6 episodes are available now on Netflix.
Buffy The Vampire Slayer (All4, Amazon Prime, Disney+): We wanted a good pick for Halloween, so we went with an old favourite of ours Buffy The Vampire Slayer. It seems to be having a resurgence this year, lots of people I know have been watching it due to it being available on many different streaming platforms including All 4, Disney+ and Amazon Prime. Last week we also had a contestant win an episode of Mastermind with Buffy as their specialist subject. If you haven't seen the series before, Sarah Michelle Gellar stars as Buffy, an ordinary high school student except for the fact that she has been chosen by fate to keep the world safe from vampires and demons. Each episode concentrates on a teenage anxieties and then sees it manifest through the supernatural. Alyson Hannigan from How I Met Your Mother and Anthony Stewart Head from Merlin also star.
We'd recommend it especially if you're a teenager or the parent of one. Lots of younger people seem to be really interested in 90s and 00s fashion, culture and trends at the moment. So Buffy will be a really good to add to your watch list. There are 7 seasons. The first season always gets a bad rap in reviews, so if you can persevere through that then you're in for a really fun, addictive series. All episodes are available now to watch on All4, Amazon Prime and Disney+.
Watch the trailer for Buffy The Vampire Slayer on Amazon Prime.
---
24th - 31st October 2021 - What To Watch This Week
• The Story Of Late Night (Sky Documentaries)
• The Chair (Netflix)
• Somebody Feed Phil (Netflix)
• Monsters At Work (Disney+)
• Never Mind The Buzzcocks (Sky Max)
The Story Of Late Night (Sky Documentaries): The Story Of Late Night is a 6 part documentary series from CNN that explores America's fascination with Late Night television. Contributors to the documentary include famous late night hosts including Jimmy Fallon, Conan O'Brien, Whoopi Goldberg and Jimmy Kimmel. The first few episodes focus on the history and creation of The Tonight Show in the 1960s with Johnny Carson. It then later moves on to David Letterman's start in the 1980s and then his rivalry with Jay Leno for the top spot. The story then continues looking at the rejuvenation of the late night TV genre and the introduction of more diverse voices. It also takes a look at how hosts including Trevor Noah and James Corden have handled current events including Donald Trump's presidency and COVID 19.
Late Night TV in America is something very different from our own talk shows and satirical panel shows so The Story of Late Night is a really fascinating series to watch. Especially if you're interested in comedy, TV history and the USA. All episodes are available now to watch on Sky Documentaries.
Somebody Feed Phil (Netflix): If you're into travel and food, then you're going to love Somebody Feeds Phil. The show is hosted by Phil Rosenthal, who is the showrunner and creator of the long running sitcom Everybody Loves Raymond. Since the sitcom ended, Phil has gone from behind the camera to in-front of it and has presented two popular shows on food tourism. In each episode of Somebody Feeds Phil, he visits one of the most interesting cities in the world. So far they have included New Orleans, Dublin, Rio De Janiro, Copenhagen and Saigon. He is constantly eating as soon as he gets off the plane, visiting everywhere from street food markets, farms, Michelin Star restaurants, famous cafes or just places he spots on the way. Phil is obsessed with food. He has an infectious smile that makes the show incredibly wholesome, funny and family friendly. His own family, including his wife Monica (who plays Amy on Everybody Loves Raymond) joins him for some of the trips. He also makes sure to FaceTime his parents on camera in every episode which is hilarious.
Each episode is around 45 mins to an hour long and there are 22 episodes available across 4 seasons. Netflix have also announced that fifth season is not very far away and there will be a further 10 episodes released.

Watch the trailer for Somebody Feed Phil on Netflix.
The Chair (Netflix): The Chair is a Netflix Original comedy drama set at the fictional Pembrooke University in New England. Sandra Oh (who you may remember from the hugely popular Killing Eve) is the lead character Professor Ji-Yoon Kim. She is the first woman of colour to ever be appointed as Chair of the English Department. The position is a difficult one, the department is failing and the antiquated staff are set in their ways and have high expectations. It's mainly a drama about workplace challenges, but Professor Kim is also trying to navigate her personal life including a potential relationship with a colleague who she manages and she struggles with her adopted daughter's increasingly bad behaviour.
The Chair has been described in reviews as "moreish" which is a great description, it is very bingebale, intelligently written and very witty. There are a total of 6, 30 minute episodes and are all available now on Netflix.
Monsters At Work (Disney+): Monsters At Work is a Disney+ animated series that is part of the Monsters Inc franchise. It is a 10 part series, set immediately after the first Monsters Inc Film, when the CEO of Monsters Incorporated is arrested leaving main characters Mike and Sully in charge. The company is changing the way it makes the city's main source of power from Children's screams to their laughter. The series follows a recent graduate from the Monsters University who has dreams of helping scare the children at the factory. Instead he arrives, realises that his qualifications are no longer relevant and is put to work in the company's facilities team as a mechanic instead. He still has high hopes of joining the main Laughter Floor. Cast members include Billy Crystal as Mike and John Goodman as Sully. Mindy Kaling and Henry Winkler also star.
Just like Monsters Inc, Monsters At Work is family friendly, hilarious and just a fun easy watch. According to Henry Winkler, a second season is currently in development. All episodes from Season 1 can be found on Disney+. Each episode is around 45 mins to an hour long and there are 22 episodes available across 4 seasons. Netflix have also announced that fifth season is not very far away and there will be a further 10 episodes released.
Never Mind The Buzzcocks (Sky Max): The much loved musical quiz show "Nevermind The Buzzcocks" has been revived on Sky Max. The original series ran from 1996 - 2015 on BBC Two with Simon Amstell, Noel Fielding and Phil Jupitus. Most of the original games are the same including the famous Guess The Intro round, where contestants have to perform the first few lines of a recognisable song. In the revival, comedian Greg Davies takes over as host and he is joined by Noel Fielding and Daisy May Cooper (from the BBC Comedy This Country) as team captains. Comedian Jamali Maddix also stars as a regular guest.
Nevermind The Buzzcocks has always been an enjoyable format because it is quite unpredictable and you never know what hilarious comments the featured music artists are going to say. It also lets you see the personalities of the people in the charts more than you would in standard interviews. So far the guests have included Ann Marie, Ellie Goulding and Yung Blud. It's on Tuesday nights at 9PM on Sky Max, which is the same day as The Great British Bake Off so you can have a full evening of Noel Fielding if you're a big fan.
Watch the trailer for Monsters At Work on Disney+.
---
17th - 24th October 2021 - What To Watch This Week
• Tom Parker: Inside My Head (Channel 4)
• The Movies That Made Us (Netflix)
• Who'd You Think You Are (BBC One)
• This Way Up (Channel 4)
• Complaints Welcome (Channel 4)
Tom Parker: Inside My Head (Channel 4): This documentary follows Tom Parker, who is a former singer in the boy band The Wanted which formed in 2009 and were well known for songs such as "All Time Low" and "Glad You Came". Tom Parker was diagnosed with terminal and in operable brain cancer in 2020 at the age of 32. The documentary Inside My Head follows Tom as he undergoes Chemotherapy treatment and tries to enjoy a normal life as a Dad to his two young children. To raise awareness of Brain Cancer and specifically glioblastomas, Tom reunites with his bandmates for a special concert at the Royal Albert Hall in the documentary. He is joined by other prominent artists such as Sigrid and Ed Sheeran for the event.
Inside My Head is a very moving and personal documentary part of Channel 4's Stand Up To Cancer campaign. You can see that being together as a band and performing on stage again means so much to Tom and his fans. It is available now to watch on All4.
The Movies That Made Us (Netflix): There are 8 brand new episodes of the Netflix original docuseries, The Movies That Made Us now available. Each episode focuses on a specific film and discusses how it was made from beginning to end. The series includes interviews with many prominent film producers and directors including Chris Columbus who directed Home Alone, Harry Potter and wrote Gremlins and The Goonies. The show includes lots of unknown facts about film production, the obstacles faced while shooting each movie and so much trivia that will interest any film fanatic. The first season was released in 2019 and included films such as Dirty Dancing and Home Alone and 12 more episodes have been released in 2021.
The latest, Season Three has a focus on Halloween and Christmas and it features deep dives into Friday the 13th, The Nightmare on Elm Street, and Elf. Each episode is between 45 minutes to an hour and there are a total of 16 to binge right now on Netflix.
Watch the trailer for The Movies That Made Us on Netflix.
Who Do You Think You Are? (BBC One): The classic genealogy programme Who Do You Think You Are? is back on BBC One with it's 18th Series right now. It follows a great line up of celebrities as they trace their family history all over the world - this time we focus on comedian Josh Widdecombe, Dame Judi Dench and TV Presenter and ex-Footballer Alex Scott. The first episode of the series focuses on Josh Widdecombe, most known for the show The Last Leg. He traces back his family history to royalty with one of his great grandfather's being very close to King Charles! He also learns that his family were key in the Royal Household during Elizabethan and Tudor times. He visits Westminster Abbey, Kenilworth Castle and Holland Park in London to find out more.
It is a really exciting first episode and the stories become more and more unbelievable with each stop Josh makes! Episodes are airing Tuesdays at 9PM but are also available to watch afterwards on BBC iPlayer.
This Way Up (Channel 4): This week the trailer for the Disney's new Home Alone remake, "Home Sweet Home Alone" was released. And, Irish Comedian Aisling Bea plays the Mum with a surprising English Accent. She received a lot of criticism on Twitter for the accent and she decided to recommend to her critics her sitcom This Way Up to those missing her Irish accent instead. This Way Up is Aisling Bea's BAFTA award-winning comedy drama which was first released in 2019. It stars Aisling in the lead role as Aine, an English language teacher trying to pull her life back together after a nervous breakdown. The best part about This Way Up is the relationship between Aine and her sister Shona played by fellow Irish Comedian Sharon Horgan who you might recognise from the show Catastrophe. The pair are so believable as sisters and their scenes together are both laugh out loud funny and genuinely touching.
This Way Up is quite a dark and thoughtful comedy and it has many witty one-liners. The second season was released this Summer so all 12 episodes are available to binge now on Channel 4.
Complaints Welcome (Channel 4): This is a new one for Channel 4 that aired this week. Complaints Welcome it is hosted by Tom Allen but this time he's also joined by Jessica Knappett and Munya Chawawa to form a complaints comitee. The three of them go through amusing complaints from audience members sent about various TV shows - this week included Antiques Roadshow, Squidgame, and Come Dine With me. It's a bit Room 101 crossed with Points of View - the panel decide which piece of viewers feedback they agree with and which will be rejected. Complaints Welcome features sketches, bloopers, and discussion in the studio with other audience members and TV critics.
If you like Gogglebox, watch a lot of TV and like turning to social media to complain about it then this show will be for you. There are 6 episodes in the works. The first is on All 4 and the rest will be on at 10PM every Thursday.
Watch the trailer for Who Do You Think You Are? on BBC One.
---
10th - 17th October 2021 - What To Watch This Week
• Brassic (Sky Showcase, 2019 - 2021)
• Back To Life (BBC iPlayer, 2019 - 2021)
• The Social Dilemma (Netflix 2020)
• Silicon Valley (Amazon Prime/Sky Comedy 2014 - 2019)
• The School That Tried to End Racism (Channel 4, 2021)
Brassic (Sky Showcase, 2019 - 2021): Brassic is a comedy drama set in the North of England in the fictional town of Hawley. It follows Vinnie and his odd group of school friends who are now in their early 30s. They mainly make money through unconventional criminal activities for example they try and rob a circus and are hired to kill an someone's ex-husband's koy carp. Brassic is written by Danny Brocklehurst who is responsible for a whole host of BBC Drama series including The Driver, Exile and Ordinary Lies. Joe Gilgun, who you'll know as Woody from This Is England, stars as the main character Vinnie. His character is really believable. Michelle Keegan who is well known for playing the lead in the BBC drama Our Girl plays Vinnie's love interest Erin.
Brassic is laugh out loud funny, it never goes where you expect it to and has been compared to Guy Ritchie's Comedy Crime films such as Snatch. There are 3 seasons with the 3rd just being released on Sky Showcase.
Back To Life (BBC iPlayer, 2019 - 2021): Back To Life is a brilliant dark comedy drama written by Daisy Haggard available on BBC iPlayer. It follow's Daisy's character Miri Matteson who has returned to her home in Hythe Kent after serving an 18 year prison sentence. For Miri, this is the first time in her adult life she has been at home as she went to prison as a teenager. At first, we're not explicitly told what she did but we are able to piece together the events just like Miri is in the storyline. Daisy Haggard's performance really makes you think about how disconnected Miri is from real life. We see her go through boxes of all her old teenage memories and try to rekindle old relationships which are just not the same. She has to meet new people and find work but the small town still associates her with the incident that happened in the past.
Back To Life is thought-provoking as well as funny. It is a mix of subtle humour and poignant moments. The first season came out in November 2019 and the second season was released about a month ago. Both seasons can be enjoyed on BBC iPlayer.
The Social Dilemma (Netflix 2020): As many people will have been affected by Facebook, Instagram and WhatsApp going down this week, it seems like a good time to recommend The Social Dilemma on Netflix. The Social Dilemma is a docudrama deep dive into how social media algorithms are designed to make platforms addictive and how they can influence peoples views, emotions and behaviour. It's one part documentary featuring interviews with former employees and executives from top tech companies including Facebook, Google, Twitter and YouTube. Then the interviews are interspersed with scripted drama showing a teenager suffering with social media addiction. Vincent Kartheiser, known for playing Pete Campbell in Madmen, dramatises how algorithms work and can effect behaviour and mental health.
The Social Dilemma was viewed in 38 million homes within its first 28 days of release back in 2020. It is a really powerful film that will make you look at your social media timelines differently and question why is it you are seeing those particular updates. It is just over an hour and a half long and can be found on Netflix.
Watch the trailer for The Social Dilemma on Netflix.
Silicon Valley (Amazon Prime/Sky Comedy 2014 - 2019): With the news of Facebook going down this week and engineers being locked out of their own system, many critics on social media have likened the situation to something that they would see on the sitcom Silicon Valley. Silicon Valley is a six season US comedy series that ran on HBO from 2014 to 2019. It was created by Mike Judge, known for King of The Hill and the film Office Space. It focusses on an unconventional programming team trying to secure investment for their start-up company Pied Piper in the competitive atmosphere of Silicon Valley. The company's CEO Richard Hendricks is played by Thomas Middlemitch and is most definitely based on Mark Zuckerberg from Facebook.

The script is very funny, there are lots of twists and turns and the technology discussed is completely believable. You get really invested in whether Richard is going to be able to make his company work or whether he is going to be beaten by the bigger egos in Silicon Valley. There are a total of 53 episodes across six seasons and they are available to watch on Amazon Prime and Sky Comedy.
The School That Tried to End Racism (Channel 4, 2021): The School That Tried to End Racism is a Two - Part BAFTA Winning documentary series from Channel 4 that explores how racial bias can affect everyone and what can be done to tackle it. It focuses on 24 Year 7 Students from a High School in South London which is the first school in the UK to trial a US educational program aimed at teaching children about the existence and effects of unconscious racial bias. It is a really eye opening documentary to watch as there aren't many shows that discuss unconscious racial bias especially with children. It's very emotional to hear some of the young children's experiences and the things that they believe about race and why. Audiences definitely learn a lot from the programme too.
Racial bias and the idea of white privilege is something being discussed across the media at the moment especially as it is currently black history month so if it's something you don't know an awful lot about, we'd really recommend watching The School That Tried to End Racism. Both episodes are available on All4.
Watch the trailer for Silicon Valley on Sky Comedy.
---
3rd - 10th October 2021 - What To Watch This Week
• Luca (Disney +, Casarosa, 2021)
• The Cleaner (BBC iPlayer, 2021)
• Lilyhammer (Netflix, 2012-2014)
• Grace and Frankie (Netflix, 2015-2022)
• Nobody (Sky Store, Naishuller, 2021)
Luca (Disney +, Casarosa, 2021): Much like Soul in 2020, Luca is the latest of Pixar's brilliant animated films to be made available on Disney+. It's set on the Italian Riviera in the 50s and 60s and follows Luca, a sea monster who has the ability to change into human form while on land. Luca's curiosity gets the better of him when he follows Alberto, a fellow sea monster above the water and the pair of them decide to look around the town of Porto Rosso. Luca's parents have strict rules about not visiting the surface but Luca runs away to keep exploring with Alberto. The boys are fascinated with the idea of finding a real Vespa so they can be free and travel the world together. When exploring the town, they befriend Julia, a young girl who is determined to win the annual Porto Rosso cup race. The three join forces and hope to split the prize money if they win, affording Luca and Alberto their Vespa.
The film explores the theme of acceptance, the humans and the Sea Monsters start off fearful of each other and then start to get along. It celebrates differences and shows how they can actually bring people together. It's a really fun and emotional watch for all the family. Luca is Enrico Casarosa's directorial debut and he takes inspiration from his own childhood in Genoa. Maya Rudolph and Sacha Baron Cohen both star as voice actors. It is available to watch exclusively on Disney+.
The Cleaner (BBC iPlayer, 2021): The Cleaner is a new dark comedy series written by Greg Davies who stars in the lead role as "Wicky" a Crime Scene Cleaner. Despite the dark nature of his job, Wicky connects with interesting characters while out on the job and gets them to open up about their lives, fears and relationships. In the first episode, Greg Davies costar is Helena Bonham Carter who is actually the suspect in the murder case for the crime scene that is being cleaned. She returns back to her house after murdering her husband and she holds Wicky hostage while comically explaining to him her motivations.
The Cleaner is surprisingly deep for a short comedy series. The main character is able to reveal deep truths about about his acquaintances in conversation. It's also very witty and Helena Bonham Carter is laugh out loud funny.
There are 6 episodes in total and guest stars also include Layton Williams and David Mitchell. You can watch all episodes on BBC iPlayer now.
Grace and Frankie (Netflix, 2015-2022): Grace and Frankie has been a longstanding Netflix comedy since 2015 and it is coming to an end in 2022 after 7 seasons. Grace Hanson (played by Jane Fonda) and Frankie Bergstien (Lily Tomlin) are rivals and complete opposites who are forced to spend time together as their husbands are business partners. Their lives are suddenly turned upside down with their husbands, Robert and Saul admit that they are in love and want to get married. Grace is a career go, getter who lives off Martinis and out-witting others. Frankie is a hippy, free spirit who paints and smokes. The pair become united through their strange circumstances and eventually become best friends. They live together, go into business together, and get into different scrapes.
Jane Fonda and Lily Tomlin are united on screen since the film 9 to 5. Sam Waterston and Martin Sheen star as their ex-husbands. Grace and Frankie is a hilarious watch - the dialogue is sharp and Jane Fonda is brilliantly sarcastic. It is a story about unconventional families and starting new relationships in your 70s and 80s. It shows just how much fun growing older can be.
Watch the trailer for Grace and Frankie on Netflix.
Lilyhammer (Netflix, 2012-2014): During the pandemic, The Sopranos has been given a new lease of life with younger audiences. So much so that the New York Times has recently written an article asking the question, "Why Is Every Young Person In America Watching The Sopranos?" The brand new Sopranos film, The Many Saints of Newark has also been released this month in Cinemas. So when we first watched The Sopranos, we wanted to watch something with the same feel so began watching Lilyhammer on Netflix.
Lilyhammer was first released in 2012 and it stars Steven Van Zandt in the lead role as Frank Tagliano, a former New York Gangster who testifies against his boss. Tagliano is then relocated to Lilyhammer after entering the witness protection programme. Despite being rooted in crime, Lilyhammer is very funny - initially from seeing a member of the Mafia completely out of his comfort zone in the snow. It's very similar to The Sopranos episode Pine Barons. We later meet other members of the Lilyhammer community and it's not long before Frank is back to his old ways.
It's interesting to see Van Zandt in the lead role as he is well known for playing Silvio in The Sopranos. David Chase, The Sopranos creator, originally offered the role of Tony Soprano to Van Zandt before James Gandolfini. Lilyhammer has 3 seasons and a total of 24 episodes and is available on Netflix.
Nobody (Sky Store, Naishuller, 2021): Nobody is a John Wick style feature film also released this year staring Bob Odenkirk, Connie Nielsen and Christopher Lloyd. It was directed by Illya Naishuller, who is already working on a sequel and written by Derek Kolstad who is the creator of John Wick. It follows the ordinary looking Hutch Mansell, leading a very low key family lifestyle. He is a former assassin for intelligence agencies or as he puts it an "auditor - the last guy any organisation wants to see at their door". Bob Odenkirk in the lead role, is the main attraction to this feature. He's gone from playing Lawyer to the Cartel Saul Goodman in both Breaking Bad and Better Call Saul into a more physical role here in Nobody.
It's a thriller but an easy watch. It plays on the similar Breaking Bad theme of one man trying to protect his family and he is willing to go to any lengths to do so. Nobody is a fun watch if you're interested in well choreographed fight scenes. It's almost "Home Alone for Adults" at one point with the amount of booby traps set up. Movie lovers will also love the inclusion of Christopher Lloyd, aka Doc Brown from the Back To The Future Franchise, who stars as Hutch's Father and Retired FBI Agent. Nobody is an hour and 32 minutes long and is available to buy on Sky and Amazon prime Video.
Watch the trailer for Luca on Disney +.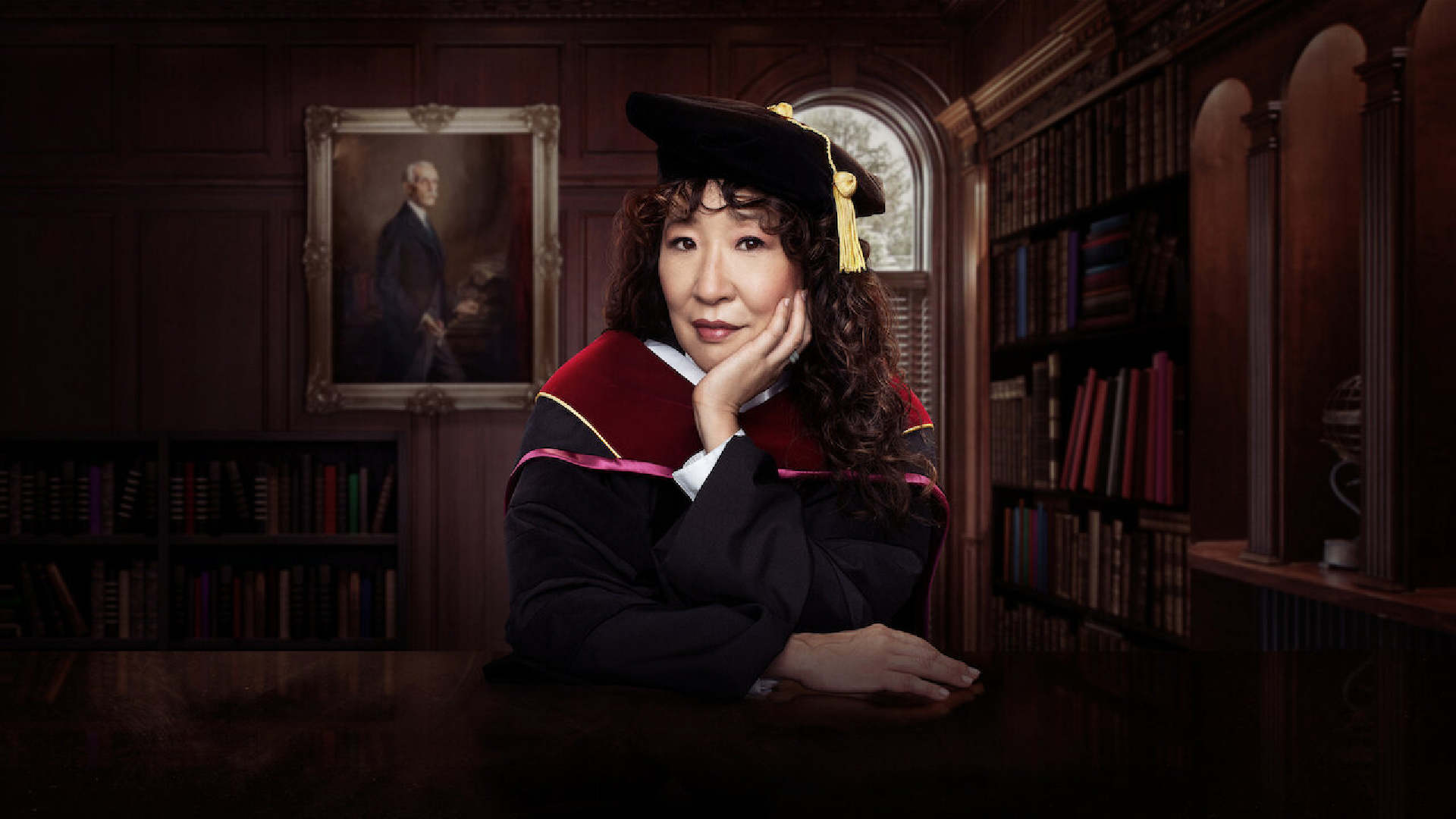 What To Watch On TV This Week In 2021: Our Weekly Recommendations
What is one TV show that you would recommend us to watch in 2021? Let us know in the comments below.