What To Watch On TV In February 2022 - 20 TV Show Recommendations
If you're looking for what to watch on TV, here are our picks for the best TV shows to watch in February 2022 including Inventing Anna on Netflix, Louis Theroux's Forbidden America on BBC One and The Righteous Gemstones on HBO/SKY.

Watch our TV Shows February 2022 Video on YouTube.
Inventing Anna
A journalist with a lot on her plate examines the case of Anna Delvey, a Instagram-famous influencer posing as a "German heiress" who captivated the New York social scene. Anna is either New York's most famous con artist or a business woman chasing the American Dream. While she is arrested and at Rikers awaiting trial, the reporter Vivian Kent races against the clock to find out who exactly Anna Delvey is and how she was almost loaned US$40m. The series was inspired by the New York Magazine article "How Anna Delvey Tricked New York's Party People" by Jessica Pressler.

---
Louis Theroux: Forbidden America
A brand-new Louis Theroux series on the BBC which sees the stoic documentary maker travel all over America to meet online content creators whose productions influence real-life views.

The first episode meets members of a group named America First who promote very far-right views, white nationalism and illegal behaviours. He wants to see how these live video streamers have grown audiences offline too and how many followers now live morally questionable lifestyles.

Louis has his usual calm and collected style but the interviews do get quite confrontational. He's described in the press that Forbidden America is the "toughest and most explosive series to date".

---
The Righteous Gemstones (Season 2)
The Righteous Gemstones tells the story of Eli Gemstone, the widowed patriarch of the Gemstone dynasty of televangelists and megachurch pastors. Jesse, Judy, and Kelvin are Eli's immature offspring, and they like to live extravagantly supported by church donations.

In the first season, Eli's distant brother-in-law, "Baby" Billy Freeman, is hired to manage the family's latest megachurch, which is housed in a shopping mall. Meanwhile, Jesse is threatened by a group of masked men who plan to leak a humiliating video showing the inappropriate behaviour of him and his friends at a private party.

Season two finds the Gemstone family challenged by outsiders when a figure from Eli's past returns and challenges his perspective. The Gemstone children want to spread their wings and start their own empires away from their Father's supervision. Expect equal parts crime, lewd behaviour and televangelist deception.

---
This Is Going To Hurt
This Is Going To Hurt is a brand new comedy-drama on BBC One which is based on the best-selling book from Adam Kay which everyone was talking about a few years ago. It documents his time as a junior doctor working in the NHS with his signature dry sense of humour.

The new series stars Ben Whishaw in the lead role of Adam who is very sarcastic, always exhausted and right in the centre of different medical emergencies. It is a revealing, hilarious and sometimes quite emotional depiction of what it is like working for the NHS in the UK.

---
The Marvellous Mrs. Maisel (Season 4)
The Marvellous Mrs. Maisel is one of the most successful comedy dramas on Amazon Prime - it's won 20 EMMY awards! It's set in the late 1950s and Miriam Maisel seems to have the perfect life for that time - a husband, two children and a great apartment in New York City. However, when her husband leaves her after 4 years, she drunkenly discovers that she has a hidden talent for stand up comedy. It changes her life completely - she does regular gigs in clubs and gets arrested for obscene language in her act.

Midge climbed to her highest point and fell to her lowest in the last season. Midge was to join Shy Baldwin on his worldwide tour after a successful American leg as his support act. Midge was booted off the remainder of the tour moments before boarding the plane because of some poor jokes that threatened to disclose Shy's sexuality. Midge is hoping to enhance her performance in Season 4, which begins in 1960. Her dedication to her craft causes a rift in her relationships with her family and friends.

---
Pam & Tommy
Pam & Tommy is a miniseries that depicts Pamela Anderson and Mötley Crüe drummer Tommy Lee at the beginning of their whirlwind romance. It all started in 1995, when they married after only knowing each other for 96 hours. The series then delves into the ramifications of their infamous unauthorised sex tape, which was privately recorded during their honeymoon.

Baywatch star Pamela Anderson and Tommy Lee were one of the most talked-about celebrity couples of the late 1990s. After their intimate video was swiped from their Malibu residence by an angry contractor and eventually leaked to millions via the internet, their whirlwind romance quickly turned into a Hollywood nightmare. The workman devised a scheme to break into their estate and take a safe from the couple's garage, where he expected to find jewellery or firearms.

When the tape first appeared on the internet in 1997, it immediately became a pop-culture phenomenon. Pam and Tommy hired a private investigator and sued the videotape distribution company, securing confidential compensation.

---
Bel-Air
Bel-Air is the reimagining of the 90s sitcom The Fresh Prince of Bel-Air which starred Will Smith. This new version is set in modern day America and is a dramatic take on Will's journey from the streets of West Philadelphia to the rich mansions of Bel-Air. Will still gets his second chance but this time, the production is able to explore the darker elements of moving up the social ladder.
The main character is still called Will Smith and he's played by newcomer Jabari Banks. He's captain of the basketball team, gets top marks in exams and is lined up to go to a top university. However, he has a fight with a neighbour, handles a gun and spends a night in jail. His Mum then sends him to California so his life doesn't continue down a dangerous path.
Bel-Air uses the premise of being black (and in Will's case working class) in a predominantly white, upper class society. Themes explored include staying true to yourself, who can use certain language and finding out who is on your side.
It came about after Morgan Cooper uploaded to YouTube a fan-made mock trailer for a dramatic remake of The Fresh Prince in 2019. Will Smith saw it and expressed an interest in expanding this concept as a reboot. There was a streaming bidding war for Bel-Air between Netflix, HBO and Peacock in 2020 and two seasons have already been commissioned.
---
Jeen-yuhs: A Kanye West Trilogy
Jeen-yuhs: A Kanye Trilogy is a documentary film directed by Coodie & Chike about the life of Kanye West and his various roles as an artist, record producer, businessman, and fashion designer. It paints an intimate portrait as Kayne builds his way from singer to businessman and becomes a global brand.

Kanye West, who is now legally known as Ye, is said to have been a demanding participant in the film's development, insisting in interviews that he needs final edit approval to be in charge of his own image.
Jeen-yuhs (a play on Genius) is a three-part limited series that features five hours of never-before-seen footage of Ye and his late mother, Donda.
---
Peaky Blinders (Season 6)
The sixth and final season is set to air on the BBC in February 2022. The first episode is named "Black Day" and we see the main character Tommy Shelby setting off to North America at the end of the prohibition in search of new opportunities.
Season 5 ended with a failed assassination attempt of the facist leader Oswald Mosley and several characters were killed off. Mosley will be back as a character in Season 6 and so will Tom Hardy's much-anticipated character Alfie Solomons. Stephen Graham has also joined the cast in an undisclosed role.

Peaky Blinders creator Steven Knight has said in interviews that this last season is "the best series of all" and that the sixth season is only the "end of the beginning". There is said to be a Peaky Blinders spin off feature film scheduled to be produced in 2023.

Sadly, this season will not include Helen McCrory's character Polly after Helen suddenly passed away in 2021. Cast, including Cillian Murphy, have confirmed in press interviews that due to her ill health, she was unable to shoot any scenes for this series. There will be six episodes released weekly on Sundays at 9PM on BBC One.

---
Better Things (Season 5)
Better Things is a comedy-drama series created by Pamela Adlon and Louis C.K. which also stars Adlon in the lead role as a divorced actress, Sam Fox.

Sam is a single mother trying to raise her three girls, Max, Frankie, and Duke in Los Angeles while also trying to earn a living as an actor. She keeps an eye on her eccentric mother Phil, who lives across the street. Sam's everyday life is the focus of this series and her relationship with her daughters as they start to live their own lives.

Season 4 ended with Sam's ex-husband Xander arriving for dinner. He discovers that Max, Frankie, and Duke have all gone on a beach trip together. Sam informs Xander that she took out a bank loan to pay his alimony because she would rather owe a bank than him.

---
Killing Eve (Season 4)
Killing Eve is a hugely popular British spy thriller series. The series follows Eve Polastri, a British intelligence investigator tasked with apprehending the deranged killer Villanelle.

Eve Polastri is obsessed with female assassins, their psychology, and their lethal tactics. The two develop a mutual fascination as the chase progresses. Both ladies start to pay less attention to their original tasks in order to discover more about the other.

It is based on the Villanelle novel series by Luke Jennings and each of the individual series is led by a different female head writer. Laura Neal of Sex Education wrote Season 4, which is also the fourth and final season.
Eve and Villanelle admitted at the end of Season 3 that they draw out the worst in each other but are still compelled together. They make a promise to never see one another again, but as they walk their separate ways, they turn around to face each other suggesting that this pact doesn't last long. Villanelle appeared to be joining Carolyn at MI6, but the arrangement fell through.
---
Severance
Lumon Industries in New York City uses a "severance" programme to separate employees' personal experiences from their career memories. Mark is in charge of a group of office employees who have had their memories medically separated. Outside of work, a mysterious former colleague appears to Mark, telling him that he has 'reintegrated' into society by removing the severance implant from his head, and that he is concerned of being hunted by Lumon.
Mark must help his new employee Helly R. as her 'work brain' wakes up on the severance floor for the first time. She is unable to leave and has no recollection of her personal life or who she is outside of the office.
---
Phat Tuesdays: The Era of Hip Hop Comedy
Newcomer to the LA comedy scene, Guy Torry founded Phat Tuesdays, an all-black comedy night at the world-famous Comedy Store on the Sunset Strip, after the 1992 riots. It immediately became Los Angeles' trendiest club, drawing in basketball players such as Magic Johnson and Kobe Bryant as well as performers such as Prince, Tupac, and Snoop Dogg. The documentary series Phat Tuesdays takes a look back at how numerous comedians,(including Nick Cannon, Chris Tucker, Bill Bellamy) got their big break on that stage and went on to become huge stars.

It not only helped establish the careers of many iconic artists, but it also served as a critical venue for those comedians to have their views heard.
Anthony Anderson, Tiffany Haddish, Steve Harvey, and Regina King are among those featured in the film.
The first episode of Phat Tuesdays covers the history of Black comedians being turned down by predominantly white comedy clubs in the 1990s, and how they instead discovered venues in South Los Angeles. In today's modern world, we hear how Phat Tuesdays has become a place for women who recount their experiences with misogyny. Stars of Phat Tuesdays return for special tribute to the night.

---
The Walking Dead (Season 11 Part 2)
The USA's longest running post-apocalyptic horror series is back for it's final part. Season 11 Part 2 commences this February 2022 and will see the saga wrap up to completion before the promised spin-off shows and films expanding the franchise.
The first episode in Part 2 is named "No Other Way" and is said to show Maggie's group escaping the Reapers, killing several. The first part of Season 11 saw Alexandria needing food. Maggie led a group to retrieve her old community of Meridian from a vicious gang of Afghanistan war veterans, the Reapers. After learning that his former lover Leah is a Reaper, Daryl is forced to join them as a spy. When Leah discovers Daryl's true loyalty, she kills and replaces her commander Pope, only to prolong the struggle against Maggie's gang. Elsewhere, Eugene's group arrives at the Commonwealth, a large prosperous community with a strict class structure.
Except for Leah, who Daryl lets escape, Maggie murders all of the remaining Reapers in cold blood. Understanding that Maggie would never forgive him, Negan sets out on his journey.
---
Celebrity Hunted for Stand Up To Cancer
Iwan Thomas, Richard Whitehead, Lisa Maffia, Chizzy Akudolu, Ollie and Gareth Locke-Locke, Chloe Veitch and The Vivienne are fugitives for Channel 4's annual Stand Up To Cancer campaign.
The eight personalities will try to keep a low profile for two weeks as an elite team of hunters attempt to track them down. They will need to remain unnoticed with veteran police officers, intelligence, and service personnel on their tails. As well as avoid members of the public who recognise their famous faces. Their participation aids donations to Stand Up To Cancer, the joint national fundraising campaign from Cancer Research UK and Channel 4.
---
Super Pumped
Super Pumped is a drama anthology series based on Mike Isaac's 2019 nonfiction book of the same title.
The first chapter, titled The Battle For Uber, is based on Isaac's book and chronicles former Uber CEO Travis Kalanick, played by Joseph Gordon-Levitt, during his rise and fall at the company. Uber is one of Silicon Valley's most lucrative and destructive corporations; sexual harassment and other types of discrimination were rampant at the corporate headquarters during Kalanick's time as CEO, according to BBC News in 2017.
The issues went unresolved by the human resources department, and Kalanick was accused of shielding his favourite staff from the consequences of their actions.

In future seasons, Super Pumped is said to look into other business success stories that have affected the culture.

---
Suspicion
Set between London and New York, Suspicion is based on the Israeli series False Flag.

Business executive Katherine Newman is horrified when her 21-year-old son Leonardo is abducted from a New York hotel by camouflaged strangers posing as members of the British royal family, including Queen Elizabeth and Prince Charles. This occurs as Katherine is about to be appointed as the next US ambassador to the UK. Suspicion rapidly points to a set of diverse young British people who were staying at the hotel on the night of Leo's abduction while the National Crime Agency and the FBI investigate. The four suddenly find themselves in a high-stakes, transatlantic chase as they try to elude the authorities and prove their innocence.

The drama stars The Big Bang Theory's Kunal Nayyar and Noah Emmerich from The Americans.

---
Back To 15 (De Volta Aos 15)
Back To 15 is a Brazilian drama launching on Netflix this February 2022 based on the 2013 novel of the same name by writer Bruna Vieira.
At 15, Anita had great expectations of adult life. She hoped to leave her tiny hometown of Imperatriz and travel meeting new people. But at 30, her life is nothing like what she had envisioned. She has few friends, lives in a renovated apartment and with no sign of love, Anita returns to her home town for her sister Luiza's wedding.
She ends up finding a way to travel back to age 15 and starts meddling with everybody's lives, until she realises the only life that needs fixing is her own.

Anita tries to fix Carol's life, her cousin who is dating the biggest loser in town. Later Luiza, her sister, who lives trapped in the role of an innocent little princess; and also Henrique, her nerd best friend who has a secret crush on her.

---
The Great Cookbook Challenge
The Great Cookbook Challenge is the latest show to hit screens in the Great British Bake Off format. Celebrity Chef Jamie Oliver hosts a competition that sees 18 cooks visit his Headquarters in London to compete in a series of cooking and publishing challenges. The winner will be able to pitch and finally create their own unique cookbook.
Each contestant comes armed with an interesting cookbook idea and has to prove why their concept should be the one printed. Some of the ideas being pitched are a whole recipe book dedicated to Lasagne and another purely about meals that can be mopped up with bread.

The judges include Louise Moore the Managing Director of the publisher Penguin Michael Joseph.

The creators of the show say that it's aim is to demystify the publishing industry which is usually criticised as relying heavily on existing chefs.

---
Gogglebox (Season 19)
The latest season of Gogglebox hits our screens in February 2022. The UK's favourite armchair critics are back on Channel 4 watching shows including The Masked Singer, Pam & Tommy on Disney+ and Peaky Blinders Season 6. For the first time in 6 years, this series will feature a Scottish family! Glasgow-based Roisin and Joe will feature on Season 19.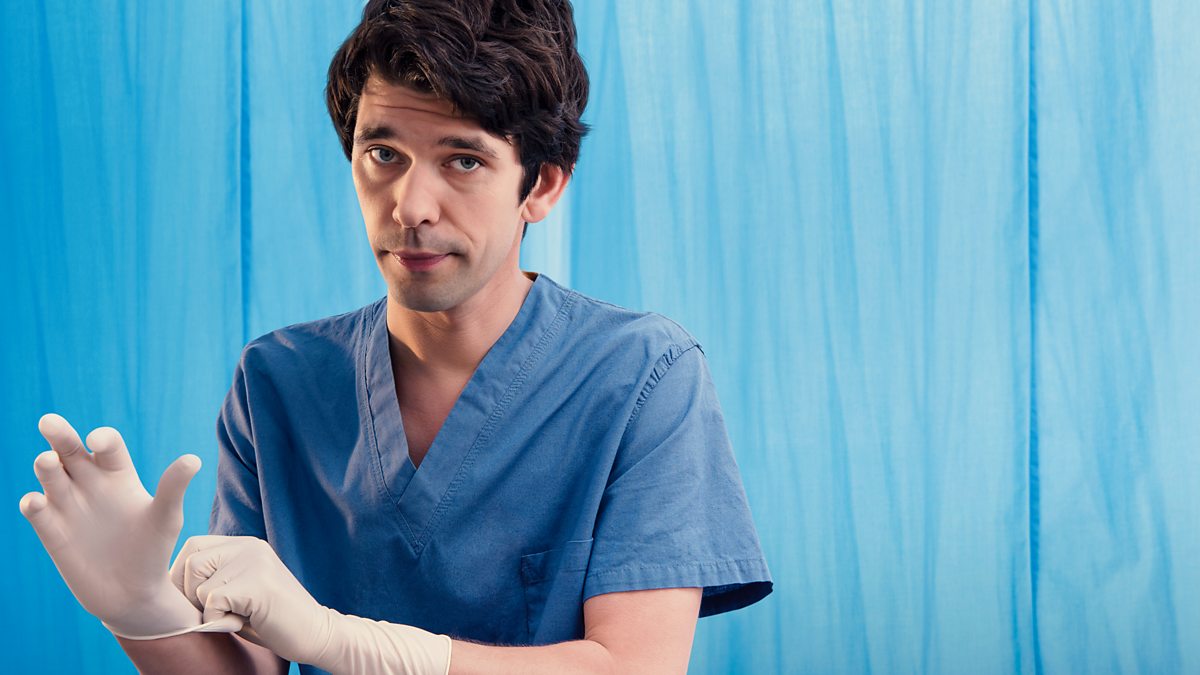 What To Watch On TV In February 2022 - 20 TV Show Recommendations
What was your favourite TV Shows from February 2022? Let us know in the comments below.